Manage Your Documents and Collaborate to Boost Productivity
From depositions and briefs to spreadsheets, word documents and letters—attorneys handle a wide variety of documents every day. As technology improves, law firms are able to amass larger and larger collections of data. Proper organization, storage and oversight is imperative, but document management is an ongoing issue at most firms.
Even one misfiled document can cause chaos. Misplaced documents can disrupt billing and downtime. Moreover, some documents will always struggle to fit within even a carefully organized system. Too often, these documents are named creatively, filed in an a safe place and never seen again.
Firms can address these issues with a well-built document management system. Established file-naming systems may work well for those who have been with your firm for years, but an unintuitive system can crumble as soon as a new member joins the team. A new attorney or paralegal may name and save files according to their judgement, especially if the existing system is unclear. Client files and documents may not track from the established system, leaving both parties confused.
With a document management system (DMS), your firm can clarify the organization of files across your firm. File according to document type, legal issue, client, client company name or practice area; document management systems are customizable and can be set up to suit the environment of your office. When you have the right DMS, searching for stray documents loses its aura of frustration—this even applies to PDFs, which require the original file to be saved employing an optical character recognition (OCR) process.
Organizing the plethora of documents necessary to your practice may seem overwhelming, even with a document management system. Fortunately, DMS software offers phenomenal search options. Search by author, keywords, date created and attorney name, or create a new parameter. Find what you need within minutes, not hours or days (or never).
Before introducing a DMS to your office, decide which type of software makes the most sense. Cloud and server-based systems are available. Be cognizant of whether your software must be integrated with another system, and consider how it will interact with other software your firm is already using.
Integrating a DMS with your current software is a viable option, but depending on the separate configurations of the two, their combination may not be the best choice. Your firm should be willing to try multiple options. You can create consistency and save money by adding a compatible document management system to your existing software.
Document Management Systems
Of the document management systems on the market, two seem to offer the most flexibility for lawyers: Worldox and NetDocuments.
Worldox is a server-based system that is integrated with cloud computing. Pricing runs about $425/month, but there are no other charges involved. Even though this system is server-based—meaning that it uses a PC client and an Internet connection to a hosted application—data is still stored in the cloud. However, Worldox is not browser-based.
Worldox is popular with attorneys who access their files on the run. With Worldox, documents can be accessed using a wireless connection, although upload and download speeds—and software response times—can vary. This setup may be ideal for a smaller law office with attorneys who telecommute, or for mid-sized firms with satellite offices. Worldox eliminates the need for a separate server and its related infrastructure, which may also reduce IT expenses for your firm.
To aid your organization, each document within the system is given a number and profile, which can include factors such as the file name, client, matter, author and typist. You can add custom fields and comments as necessary to accommodate your firm's specific filing system. Comments are also searchable. You can classify a document type, such as "meeting", "memo", "letter" and "dictation", or create a custom category.
Largely, Worldox appeals to users because their files are backed up on redundant, remote servers. They cannot lost or destroyed by staff error or office catastrophe, like a fire or flood. Modern communication has become almost continuous, and attorneys need the capability to respond quickly to inquiries and contact from their clients.
In addition to helping staff and attorneys locate files quickly, Worldox can limit the confusion that can result when multiple users edit the same document. Administrators can create users or groups of users with varying levels of access to the document, preventing unnecessary alterations by unrelated parties. When you bookmark a file to share, you can choose to make the document available only to yourself or to certain people. This feature may help to eliminate ethical issues associated with sharing client information. Worldox also lets you to put a hold on a document while it is open, preventing others from making changes at the same time.
Furthermore, documents can be grouped according to need; you can offer attorneys or staff easy access to frequently used files associated with certain clients, or group documents needed for a specific meeting.
One potential drawback to Worldox is its limited integration with other applications running natively on your office's computers. It is not always easy to incorporate a cloud solution with conventional software. There are many practice management software options available, most of which offer overlapping services, like email management, time and billing functions, document management and internal communications. All your chosen solutions must work with, or at least not interfere with, one another.
According to Worldox's specifications, the application integrates seamlessly with Microsoft Office, Outlook, many time management and billing systems and many major scanning platforms. Worldox recently released a version for Mac OS that integrates with both Office and LibreOffice suites. However, while Worldox does appear to work well with Outlook and desktop versions of Office (including Office 2003, 2007, 2010 and 2013), it struggles to integrate with the online versions of Word and Excel available with Office Web Apps. If you are using the web version of Office 365, Worldox is currently unable to handle your documents.
Worldox also offers Worldox Web Mobile, which lets users work with their iPads. As Web Mobile is browser-based, it may be accessed from anywhere. However, this version is more limited. You can search for documents, but if you need to edit them, they must be manually downloaded, worked on and then uploaded again.
As with any technical tool, different options appeal to some people and not to others. Certainly Worldox offers some interesting options. Ultimately, it is worth trying, and you may find you prefer it for your office.
NetDocuments: Document Management For Lawyers
NetDocuments offers cloud-based software as a subscription service (SaaS). Pricing on this system starts at $20/month, and users may upgrade for more features to $38/month. NetDocuments is a fully browser-based application and may be used anywhere.
One of the most interesting things about this application is that each document receives its own URL. There are various security protocols from which to choose. Users can create their own custom home pages that display links to frequently-used documents or files associated with specific projects. The interface lets attorneys drag and drop sections to arrange their files and workspaces conveniently. If you have upgraded to advanced features, you have access to a content crawler which provides keyword-based lists—a nice touch if you are searching for a particular company name and all relevant documents in the stem that match that name.
NetDocuments organizes documents into "Workspaces" and "Cabinets". Within Workspaces, you can create common sets of folders; if there are certain folders you always need for every client, you can automate this process. You can also mark keywords for auto-tagging within your documents. NetDocuments also offers ShareSpace, which allows non-users to comment on or participate in discussions about any documents posted to a designated space.
NetDocuments is slightly more feature-rich than Worldox, but it can face integration issues. It does do well with Microsoft Office. You cannot access Acrobat X or XI, a real sticking point for many attorneys. If you use Word, the only way to integrate NetDocuments is to use Active X controls and Internet Explorer (IE). If you do not use IE, and many people these days do not, your browser compatibility can also turn into a real issue. While you can use other browsers, document up- and downloading becomes a manual process.
Collaboration Made Easy With Workshare Compare
There are a number of Workshare versions on the market (Workshare Compare and Workshare Protect). The current version, aimed at document collaboration, is Workshare Compare 8. Whether you want to make sure all your insider information is kept inside your firm, to avoid information leaks or to track and manage changes to critical documents, Workshare likely has a version that suits your needs.
Billed as a "one-application-does-it-all" software, or "enterprise-class", Workshare Compare is customizable for specific departments (ideal within a law firm). It may scale up to meet the needs of the business using it (good if your firm adds more attorneys), is mostly compatible with existing tools and other databases (less time and money spent on integration) and protects a firm from outside and inside threats. Whether or not this claim is entirely true in practice may be dependent on the environment in which it is used and on the abilities of those using the program.
Workshare Compare works in sync with Microsoft Word. It verifies content between chosen documents, compares them and converts them, which makes it a fairly flexible application. It is noted for its ability to convert PDFs to Word documents, and can both compare PDFs to other PDFs and PDFs to Word documents, a distinct benefit when legal pleadings need to be revised.
Need to create a PDF from an MS Office file, but do not have Acrobat or other conversion software? Not an issue. Worskshare creates PDFs for you. It also highlights confidential information in documents, keeps master copies of every document sent via email and redacts comments and revisions with its metadata search and removal feature.
Installation is not an issue, as Workshare automatically chooses the right modules and provides the user with an option to deselect or add others. It has a clear toolbar and understandable icons that make it easy to find, locate, save and store files. File comparison is facilitated with a pop-up wizard. Clicking "Manage Changes", which imports changes from one document to another, can make any revisions to a variety of documents. Files may be saved in multiple formats, among them html, text and .doc.
Workshare may be a winner for law offices of all sizes and is well worth your interest.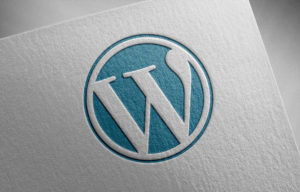 Are you looking to maximize your law firm's website's potential? You're in the right place. WordPress offers a wealth of plugins that can improve your website's functionality, from search engine optimization to online event scheduling. Here are five must-have plugins for law firms: Gravity Forms – Communication is key when it comes to your law…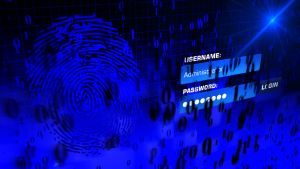 Over one million WordPress websites have been infected by a malware campaign called Balada Injector since 2017, according to cybersecurity firm GoDaddy's Sucuri. The attackers behind the campaign use all known and recently discovered vulnerabilities in WordPress themes and plugins to breach sites. They typically play out their attacks in waves once every few weeks,…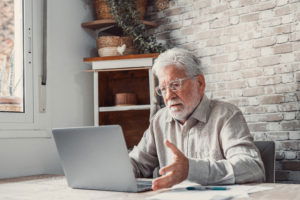 As a law firm marketing director, you understand the importance of SEO in driving traffic to your website and generating leads for your firm. However, convincing the partners of your law firm to invest in SEO can be a daunting task, particularly if they do not understand its benefits. Here are some tips on how…