Manual Action from Google Isn't Always a Bad Thing
When a website makes choices that go against Google's Webmaster Guidelines, Link Schemes Guidelines, or Content Guidelines, Google may take action.
If a website commits a crime that is outrageous and beyond reparation, the search engine may permanently delist the website. The website and all of its content will be removed from the index and virtually invisible to the search engine's users. There is a process to repair your website and petition Google to re-list the site, but once you have committed an infraction worthy of delisting, it's almost always better to start over with a new domain name.
Somewhere between sweeping algorithm changes (Google's preferred method of dealing with spam) and a specific site's de-listing is the manual action. Let's say a website is engaged in link exchanges. Google's spam team identifies that the website has engaged in this practice, which is prohibited under their terms. Google will take "manual action" against the website, which means they will intentionally punish the website in rankings until the team behind it corrects their infraction. In this example, the webmaster could simply disavow every domain name that is linking to the site through a link exchange. Within a month, she could get the manual action removed. Sometimes, manual actions result in a serious drop in search engine rankings, and sometimes there is no immediate consequence.
Earlier this month, SEO | Law Firm, (a sister company of this publication) received the dreaded notice from Google: Google's spam team had taken manual action against Seolawfirm.com.
Our domain name has a very impressive link portfolio. For two years, in-house journalists have covered legal news on the website's widely syndicated newsroom. Because of those popular articles, the website has links from many high-profile sites, like NPR.org, CNN.com, Stanford.edu and the websites of various municipalities.
For many years, it was standard practice for web developers to link to their website in the footer of their client's sites. Most happy clients are kindly willing to allow the credit, and the credit in and of itself is not a problem. However, our old link credit read "Website by Law Firm Marketing Company, SEO | Law Firm," with "Law Firm Marketing" hyperlinked.
A few years ago, we changed the practice when Google's algorithm started discrediting links in footers. We switched to a simple "Website by SEO | Law Firm", linked it with a "nofollow" tag (which tells Google not to count the link for SEO purposes), and made that our new standard practice. However, Google never forgets.
As we went through our link portfolio, it was obvious how we'd attracted the negative attention. Those links on client websites that predated our change of policy were the clear culprits. So a few team members worked all night changing the footers they could access. To clear those sites they could no longer access for former clients, they created a disavow file (a list of websites you tell Google not to credit to your link portfolio) listing their domains.
I should point out that none of our law firms has ever received a manual action under our management. But we are familiar with the repair process, as we have had to correct manual actions many times for law firms moving to us from other providers.
After a three-week review period, Google released the manual action, leaving us with some good data to review from our penalized month.
So, how did Google's manual action effect us? Traffic, unchanged. Impressions in Google Search, about 1% lower than the month prior. But we have seasonal shift with larger drops. By statistics alone, I would have never known we were in trouble.
Granted, we probably should have already given our own web property the same white-gloved audit that we give our clients' websites. And as the author of last year's "Ultimate Guide to Link Schemes", I have no room to plead ignorance. With this manual action, everything went smoothly. We were notified of a minor infraction, corrected it, had a Google employee review our link portfolio and declare it compliant, and we didn't have any major set backs. For that, Google's manual action was actually a good thing.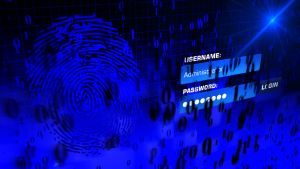 Over one million WordPress websites have been infected by a malware campaign called Balada Injector since 2017, according to cybersecurity firm GoDaddy's Sucuri. The attackers behind the campaign use all known and recently discovered vulnerabilities in WordPress themes and plugins to breach sites. They typically play out their attacks in waves once every few weeks,…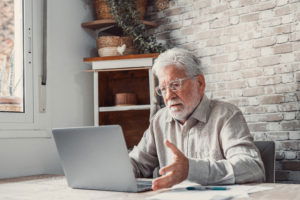 As a law firm marketing director, you understand the importance of SEO in driving traffic to your website and generating leads for your firm. However, convincing the partners of your law firm to invest in SEO can be a daunting task, particularly if they do not understand its benefits. Here are some tips on how…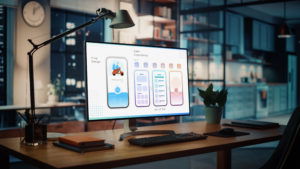 User experience, commonly referred to as UX, is an essential aspect of any marketing strategy, including law firm marketing. It encompasses everything that the user experiences while interacting with a product or service, including ease of use, accessibility, visual appeal, and overall satisfaction. The psychology behind user experience is a fascinating subject, and understanding it…