Best Practices for Attorney Website Content Creation
Creating original content is key to enhancing your online presence. Blogs, social media updates and audiovisual content allow you to get the attention of people who are not already aware of your firm.
A basic website, along with listings on map and directory services, is essential in allowing clients to find you if they are looking for you. But in order to earn high search engine rankings and attract new visitors and potential clients, you need content. Following are tips about how to avoid common mistakes and help your content rise to the top.
Emphasize quality
You probably know that quantity helps influence your search ranking. A blog that is updated a couple of times per year is unlikely to garner a desirable spot on any search query. But quality matters just as much, and its importance is only increasing.
The goal of Google and other search engines is to present the user with the most relevant results for a given search query. Search engine computers constantly read web content and attempt to determine its usefulness. Not long ago, a page of keyword-stuffed gibberish could fool search engines into bestowing a high search ranking. That is no longer the case.
Google engineers are constantly tweaking their code to better distinguish genuine, user-centric content from that intended solely to influence search rankings. Increasingly, that effort will shift to distinguishing good content from mediocre content, using any characteristics that a computer can be programmed to understand. As Google's algorithms increase in sophistication, the web content that is highest in quality will continue to rise in search rankings.
Remember readability
Readability of content is critical. The term refers to how accessible and understandable your content is to laymen. If your practice area is technical, or you have an inclination toward complex sentences, your content's readability may suffer. That does not mean it is incomprehensible; it simply means that the average reader is less likely to appreciate and remember its significance.
Online utilities like the Readability Test Tool at read-able.com make it easy to get objective information about content published to your website or drafted in your word processor. These tools measure text for the length of its sentences and the complexity of its words. They also rate it using industry-standard measures like the Flesch Kincaid grade level scale. If your content is considered too complex for a reader in his or her mid-teens, consider simplifying your word choice and sentence structure.
You can also enhance readability by breaking longer pieces into sections with headings, or by including numbered or bulleted lists. The bulk of your pieces should be concise — around 200-400 words — but the occasional longer piece can be valuable as well.
Explain your ideas thoroughly
When you wish to explain something to your readers, do so in a way that assumes they know little to nothing about the topic. Take them step by step through your information. As you read through your draft, look for places where you have made an assumption about your readers' thought processes. Imply nothing; assume nothing; explain everything.
Specifics will inevitably lengthen your content. As you detail your explanation, you may find it is too long for a single post. In that case, break it into two parts, covering your strongest point first. The reader is more likely to absorb it and to click through to part two. And your blog's search engine ranking benefits from the extra post.
Know your audience
Deliver content that meets the needs of your readers. Remember that your audience to impress is your potential client pool, not search engines. Search engines are constantly getting better at understanding what makes web content useful. Focus on providing your readers with information they can use. Page views, clicks, return visits and high search rankings will follow.
Who is your typical client? Who is your ideal client? What legal services do they require? What do they already understand, and what do they have questions about? Do your clients tend to need your legal services for one matter or for multiple matters? When you get a new client, ask whether they are aware of your blog or other content and whether they found it useful.
Engage with your audience whenever possible. If you are fortunate enough to have readers who reach out to you with constructive comments, you should definitely respond, even if simply to acknowledge the comment or say thank you. This two-way dialogue creates a strong relationship between you, the prospective client and the content.
Branch out into audio and video
As an attorney, your primary form of content will likely be text. But other forms, including video, images and podcasts (audio), add variety and value.
Creating videos and podcasts is fairly simple, and it can be a lot of fun. The most important point to remember when exploring these options is that you must learn how to edit the content. Many inexperienced content creators will publish content without ever learning how to edit out periods of silence, verbal missteps or noisy interruptions. The result does not hold viewers' attention.
A good video is very tightly edited. The internet is full of videos with lengthy, boring introductions, including logo shots, title screens and background music. Viewers will not be impressed. Spoken audio should begin within seconds of the video's start, previewing the video to keep the viewer from skipping ahead. No introduction is necessary, but you can include a quick flash of your firm's logo. A better option is to display the logo in the corner of the video throughout, then full-screen it at the end.
Keep your first videos short — two minutes is a good length. Later, you can make longer videos if you have topics you want to cover in depth. Longer videos should be broken up into segments, with full-screen titles at the start of each. This allows the viewer to quickly review part of the video as needed.
If you upload videos to YouTube or other video sites, include a transcript. Transcripts allow the hearing-impaired to access the content and search engines to better understand and catalog it. If your firm offers services in foreign languages, transcribe your videos in those languages as well.
Frequent publication of audio and video content is desirable, but not as important as blogging. A small selection of high-quality, useful content demonstrates a tech-savviness that most firms do not have. It can be very impressive to the younger segments of your potential client pool, for whom the internet is a central part of everyday life. Do not hesitate to get your feet wet with a single piece of audiovisual content.
Turn a critical eye to your content efforts and see if they fall short in any of the aspects outlined here. With a little extra time and attention, you can set your firm apart from the competition with quality, accessible, useful content.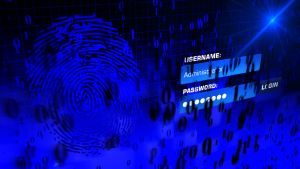 Over one million WordPress websites have been infected by a malware campaign called Balada Injector since 2017, according to cybersecurity firm GoDaddy's Sucuri. The attackers behind the campaign use all known and recently discovered vulnerabilities in WordPress themes and plugins to breach sites. They typically play out their attacks in waves once every few weeks,…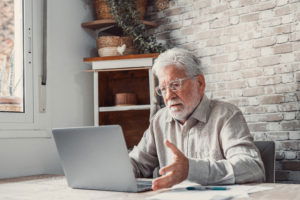 As a law firm marketing director, you understand the importance of SEO in driving traffic to your website and generating leads for your firm. However, convincing the partners of your law firm to invest in SEO can be a daunting task, particularly if they do not understand its benefits. Here are some tips on how…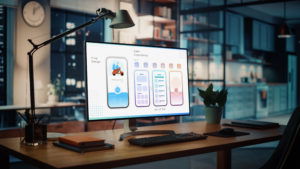 User experience, commonly referred to as UX, is an essential aspect of any marketing strategy, including law firm marketing. It encompasses everything that the user experiences while interacting with a product or service, including ease of use, accessibility, visual appeal, and overall satisfaction. The psychology behind user experience is a fascinating subject, and understanding it…