Microblog to get Buzz: Use the Popularity of Sites Like Tumblr to Help Increase Your Reach

In the world of search engine optimization, there is a golden rule: "Content Is King." If you wish to bring more traffic to your law firm's website (as you most likely do), you should understand this golden rule and how it fits into the bigger picture with press releases, social media, article distribution, blogging and microblogging.
Microblogging is, as it sounds, just like traditional blogging, only smaller: Microblogs are generally smaller in both length of posts and actual file size. Think about taking Twitter's quick tweet form, just a short snapshot of information, and expounding on it a little more. Microblogs may consist of a video, photograph or music with a line or two of copy (though they are not strictly limited in length the way tweets are), to share thoughts, concerns and media as an extension of a company's brand or philosophy.
Microblogging is growing increasingly popular thanks to the increased use of smartphones and tablets. One of – if not the – most popular and well-recognized microblogging sites on the social media scene is Tumblr.
According to a recent report by Tumblr, the microblogging website has exceeded over 50 million blogs and 20 million posts. Compare this to the number of Facebook and Twitter users, at somewhere around 1 billion and 100 million: nearly 10 percent of social media users use Tumblr. When compared to the number of posts on other blogging sites like Blogger, there is no doubt that Tumblr is bringing in traffic.
So what does this mean when in terms of search engine optimization?
A good search engine optimization strategy is to deliver content to popular websites like Tumblr so that it will be shared between people and groups and to other websites. It is great to have helpful, interesting content, but your voice will not be heard unless there is a following of users who subscribe to the platform on which you are distributing it. And content will not be shared unless it is relevant, important and share-worthy. With these facts in mind, it is essential to:
Create posts that reflect a message and adhere to the identity of you as an attorney - and that of your firm if you are blogging on its behalf.
Follow other blogs and engage with users or ask to be a guest blogger.
Encourage clients and colleagues to follow your blog.
In addition to accomplishing these three objectives, it is essential to focus on optimization of your Tumblr blog page and content.
Make sure that the title, description and pictures on your Tumblr profile page all have proper keywords, colors and images that reflect your firm's identity. Remember to hyperlink relevant keywords within blog posts, but make sure that your links are diversified. On smaller blogs like microblogs, you should not link more than one or two different keywords. These keywords should point to a relevant landing page or to your firm's home page. Vary your link urls; they should not all be pointing to the same page on your firm's website.
Search engine optimization is more than building a website and throwing some keywords in. SEO is about fresh, relevant content, building a community of followers and reaching these followers through tactics like microblogging and sites like Tumblr.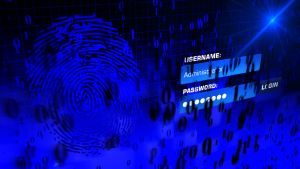 Over one million WordPress websites have been infected by a malware campaign called Balada Injector since 2017, according to cybersecurity firm GoDaddy's Sucuri. The attackers behind the campaign use all known and recently discovered vulnerabilities in WordPress themes and plugins to breach sites. They typically play out their attacks in waves once every few weeks,…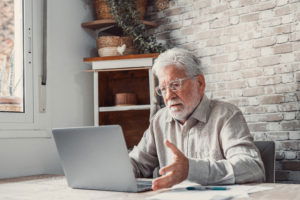 As a law firm marketing director, you understand the importance of SEO in driving traffic to your website and generating leads for your firm. However, convincing the partners of your law firm to invest in SEO can be a daunting task, particularly if they do not understand its benefits. Here are some tips on how…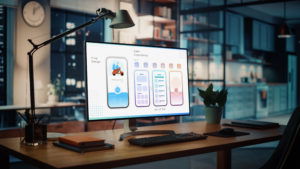 User experience, commonly referred to as UX, is an essential aspect of any marketing strategy, including law firm marketing. It encompasses everything that the user experiences while interacting with a product or service, including ease of use, accessibility, visual appeal, and overall satisfaction. The psychology behind user experience is a fascinating subject, and understanding it…