Microsoft Tablet vs. iPad: Is There Any Real Competition?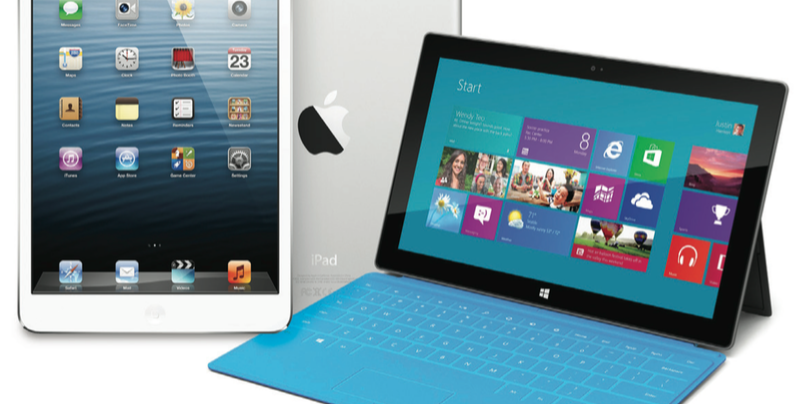 There will always be new technology on the market claiming to be the best, brightest, fastest and most innovative. You have to wonder how it is possible for so many stellar products to be on the market at the same time, and which one is really the best.
It is a good question, particularly for firms looking to allocate room in their budgets for the best new mobile technology. In the ongoing tablet wars, does the new Microsoft Tablet or an iPad work best for a busy attorney? A good tablet must be something that appeals to you, works well with what you need it to do, is reasonably priced, has the right kind of capabilities to meet your demands, and is reliable and compatible with everything else you have in your office. That is a tall order.
Let's take a quick look at the tablet wars. There are two new kids on the block: the Microsoft Surface Pro, with a 10.6-inch display, and the iPad Mini with a 7.9-inch screen. These new offerings were not just brought to market to raise the competition bar between Apple and Microsoft. They were developed to challenge the Samsung Galaxy Tab 10.1, and RIM's BlackBerry PlayBook.
Apple, with its dominance in the tablet market, seems to be leaving Microsoft in the dust – but, on closer inspection, when the dust settles, you may be surprised. For instance, Surface Pro has some very handy features, such as a redesigned stylus, a new way to take digital notes that seems very appealing, Word, OneNote, Outlook and good desktop application support. Nice! Looks like it might be a winner for law firms.
Since the first iPad arrived on the scene in 2010, lawyers have been asking for the ability to easily wipe out metadata when necessary, easily and intuitively track document edits and changes, read email and open any attachments quickly, create and edit email and documents, use e-discovery tools and take digital notes using a keyboard or stylus. This package, of course, would also need to be reasonably priced – less than $600.
To date, iPad and Android devices have not been able to accomplish this, and many attorneys complain about document creation and editing capabilities. There are other issues, as well. For instance, Apple devices only use Outlook Web Access and the mail applications are limited. The screen resolution for the iPad mini is 1,024x768 pixels, and some users have complained that the text looks fuzzy when compared to the full-sized iPad's Retina Display, which means using it extensively can be a headache. (Apple has indicated Retina Display will be coming to the iPad Mini, for those who wish to wait.)
Yes, the iPad does have a stylus, but it is known to be somewhat awkward. On the Surface Pro, however, the pen is turning out to be anything but awkward. The digital pen has a fine tip point and actually feels and writes just like a an actual pen. No more stuttering along the screen trying to make your notes legible and ending up with writing that looks like it was done by a first grader.
The Surface Pro also features two digitizers, which allows you to use a pen or touch, and they work together – meaning if you use the pen, the touch digitizer is disabled and vice versa. No more phantom fragments in your documents, a result of using the iPad and resting your palm on the screen as you use your stylus. Those fragments had to be erased manually, too. Since pen and touch work together as partners, clipping and edit work may just get easier.
Roll in Microsoft's Office tools and its high level of use among just about everyone, for just about everything, and you have an appealing package which addresses multiple demands made by a busy law office. Additionally, the Surface Pro offers two OS options: Windows 8 RT and Windows 8 Pro.
In the final analysis, what works for you is the option you need to go with, no matter what the various reviews say. There is no sense in spending money on something that does not keep up with your work demands. Ask others what they think. Try both tablets out first. It is nice to have choices to grow your law firm.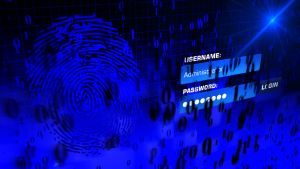 Over one million WordPress websites have been infected by a malware campaign called Balada Injector since 2017, according to cybersecurity firm GoDaddy's Sucuri. The attackers behind the campaign use all known and recently discovered vulnerabilities in WordPress themes and plugins to breach sites. They typically play out their attacks in waves once every few weeks,…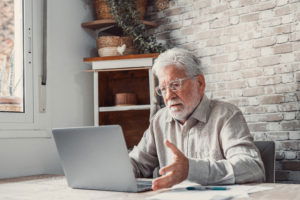 As a law firm marketing director, you understand the importance of SEO in driving traffic to your website and generating leads for your firm. However, convincing the partners of your law firm to invest in SEO can be a daunting task, particularly if they do not understand its benefits. Here are some tips on how…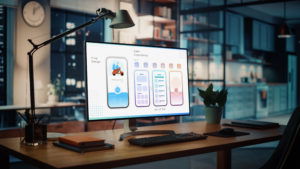 User experience, commonly referred to as UX, is an essential aspect of any marketing strategy, including law firm marketing. It encompasses everything that the user experiences while interacting with a product or service, including ease of use, accessibility, visual appeal, and overall satisfaction. The psychology behind user experience is a fascinating subject, and understanding it…