Mobile-First Indexing and What it Means for Your Law Firm
With the numerous Google updates, it can be challenging to keep up. However, if you maintain a law firm website, you need to know more about mobile-first indexing because you need to meet Google's mobile-first best practices.
Here are some things to know about Google's mobile-first indexing.
No Separate Mobile Index
You need to know right away that there is not a separate mobile-first index. That is not the meaning assigned to that term. Instead, it means Google chiefly uses the mobile version of a webpage for indexing and ranking determination.
A couple of years back, Google said mobile-first indexing was the URL of the mobile-friendly version of your firm's website that was indexed. If the firm's website has a desktop and a separate mobile URL, Google displays the desktop version of the firm's website, and the mobile URL shows the mobile content. Indexed content is going to be the mobile version.
Mobile-First Rollout Year
In 2017, Google started rolling out mobile-first indexing. By March 2018, they said they were expanding it, saying websites needed to be prepared. It is now 2021, and not all websites have converted to the mobile index.
If you are worried about mobile-first indexing for your law firm's website, it helps to know that if you published your website after July 1, 2019, mobile-first indexing was the default.
Mobile-First Indexing Is Not the Same Thing as Mobile Usability
It can be confusing to interpret what Google means when they distinguish mobile-first indexing from mobile usability, adding a layer of confusion to what is already a complex subject. The short version of the difference is that a website can be or may not be what it should be as a mobile website but still has all the content for mobile-first indexing. Meaning, website pages could be tweaked for mobile-first indexing even if they are not usable on a mobile device.
Overall, mobile-friendly and mobile responsive website designs are not mandatory for mobile-first indexing. Put another way, pages that do not have mobile versions may still work on a mobile device and are eligible for indexing. However, websites need to offer the same experience on desktop and mobile, or as Google says, the big emphasis is on "providing an identical experience on desktop and mobile."
To eliminate some confusion, here is a list put together by Search Engine Journal's writer Matt Southern indicating what is meant by the "same experience." That means:
• Mobile and desktop websites must have the same content.
• Mobile and desktop websites must use the same meta robots tags.
• The web designer must make certain Googlebot can access and render all desktop and mobile content.
• Mobile and desktop websites must use the same headings.
• Mobile and desktop websites must have the same structured data.
A reasonable question would be, "Can I use less content on the mobile version of the law firm's website?" You could. However, traffic would drop because Google cannot get as much information from the page as before, meaning it would be counterintuitive to reduce the mobile website's content.
Use the same mobile content, including headings on the desktop version of your law firm's website and vice versa. The best reason not to change the mobile content is that only the content on your mobile site is used in indexing, and to be clear, Google will only index mobile content in the future.
For a list of best practices for mobile-first indexing, go here.
The second part of mobile-first indexing also involves the Page Experience Update (PEU), specifically Core Web Vitals (CWV). Both of these functions look at how a page performs on a mobile device. The PEU is going to come out on mobile pages first. The best thing to do is closely watch the desktop and mobile versions of your firm's websites for the mobile-first index and the PEU. For more information on PEU and CWV click here.
The best practice to get through the mobile-first indexing and other changes in the works by Google is to keep a close eye on all your websites but watch your mobile website even more closely.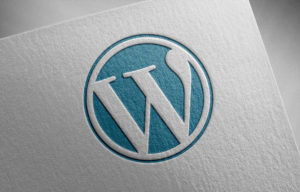 Are you looking to maximize your law firm's website's potential? You're in the right place. WordPress offers a wealth of plugins that can improve your website's functionality, from search engine optimization to online event scheduling. Here are five must-have plugins for law firms: Gravity Forms – Communication is key when it comes to your law…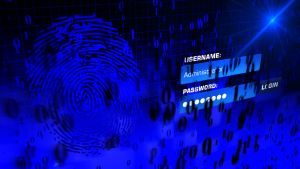 Over one million WordPress websites have been infected by a malware campaign called Balada Injector since 2017, according to cybersecurity firm GoDaddy's Sucuri. The attackers behind the campaign use all known and recently discovered vulnerabilities in WordPress themes and plugins to breach sites. They typically play out their attacks in waves once every few weeks,…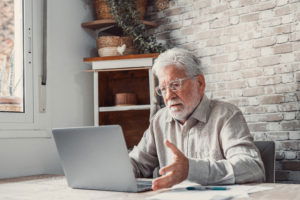 As a law firm marketing director, you understand the importance of SEO in driving traffic to your website and generating leads for your firm. However, convincing the partners of your law firm to invest in SEO can be a daunting task, particularly if they do not understand its benefits. Here are some tips on how…