Send Mobile-Friendly Emails
Everything a law firm does online should be mobile-friendly. Finding a mobile-responsive solution for the firm's website is the first step. Then, make sure your marketing emails are mobile-friendly, too.
Why is it important to make sure emails are mobile-friendly?
Up to 51 to 66 percent of your email recipients are opening your messages on a smartphone or tablet. While they may have a laptop or desktop computer in their office or home, they carry their most portable tech with them at all times. Thus, your email messages have to be mobile-friendly.
Mobile users are searching for attorneys online, communicating with firms, booking appointments and using maps to get directions to appointments, all with phones and other mobile devices.
How can I encourage mobile users to open my emails?
Email messages intended for mobile consumption need to grab a user's attention just as quickly — if not more so — than those opened on laptops or desktop computers. Start with a short and catchy subject line. A strong subject line can prompt people to open your firm's emails.
In order to get people to open an email, use the 2-2-2 principle.
You usually have about two seconds to get a reader's attention.
Users only read the first two words of an attention-grabbing subject line before they make a decision — not about reading or deleting the email, but about whether to even finish reading the subject line.
Ask: why does the email matter to the reader today ("two-day," if you will)? Can you answer that question for your readers in the subject?
To create a mobile-friendly email, the first (and arguably the toughest) must-do is to keep the subject line as short as possible. A large number of email clients do not display the whole subject line, so assume none of them. Keep it simple, relevant and specific. Better it be short and to the point than truncated and inexplicable. Forty characters or fewer is good. One caveat, though: in research conducted by email and list-management provider MailChimp, one type of email broke the rule for "shorter is better" subjects. When sending to highly targeted groups, longer email subject lines tended to outperform shorter ones. If your firm has targeted, segmented lists, your readers may appreciate the extra detail in a subject line.
Steer clear of spammy words in your title. According to Mailchimp's email subject performance research, three often-used words have a significant negative effect on email open rates: "help,""percent off" and "reminder." And "free" is a frequent trigger for spam classification.
Use urgency in some emails, but not all. For example, the subject, "Three spots left for special needs trust seminar," will likely do better than the more generic, "Special needs trust seminar coming soon." However, strong pushes at all times can create urgency fatigue and negatively impact your readership. To affect open rates without overusing urgency, reconsider your email timing. Studies indicate that mobile users often access their messages in the late evening (between 8:00 p.m. and midnight) and on weekends, when they have more time to read emails.
What characterizes a good mobile email experience?
To picture the optimal mobile email, start by considering your personal experiences with bad emails. What has frustrated you in the past? Where has the experience deteriorated? Use those memories to avoid missteps when drafting your law firm's emails.
--
Large font, small images
Readability is a big issue with mobile users, so use a 13- or 14-point pixel font or larger. People do not want to squint to read. With a bigger font, use smaller images. This is not so much about space conservation as it is about mobile-user connection speeds, many of which are 3G or slower. A larger picture slows down load time. You may also shrink an image and compress it, making sure that the layout is responsive and will resize automatically should the image be too big for a reader's screen.
Call to action
While drafting an email, make sure it has a call to action (at least 40 pixels square) encouraging people to tap or click on a link that leads to your law firm's website. Make it large enough to be easily visible and easy to click on a smaller screen. Avoid, whenever possible, using an image for a call to action, and avoid menu bars. Fingers are clumsy and using a navigation bar is frustrating. Keep it simple. Remember, it's an email, not a website.
Space and organization
Putting links in your emails? If so, do not stack them on top of each other. This makes it much more likely someone will click on the wrong link, become frustrated and close the email.
Only use a single-column template; they are compatible with most email clients. Multiple columns are a nightmare to navigate and read on a small screen. While working with your single-column template, strive to keep the email width under 600 pixels by using the width attribute in your email template table tag. This ensures viewers do not have issues reading emails formatted for larger screens.
After drafting your mobile-friendly email, test it on multiple devices, just to be sure it looks good to the maximum number of recipients when it is sent out.
--
It's easier to create a mobile-friendly experience than you think. And once you get the hang of it, your mobile users can connect with you instantly – a definite marketing advantage encouraging higher conversion.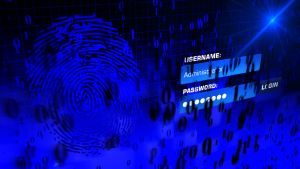 Over one million WordPress websites have been infected by a malware campaign called Balada Injector since 2017, according to cybersecurity firm GoDaddy's Sucuri. The attackers behind the campaign use all known and recently discovered vulnerabilities in WordPress themes and plugins to breach sites. They typically play out their attacks in waves once every few weeks,…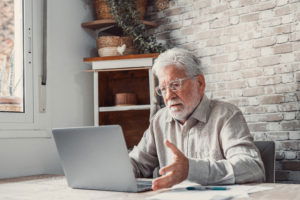 As a law firm marketing director, you understand the importance of SEO in driving traffic to your website and generating leads for your firm. However, convincing the partners of your law firm to invest in SEO can be a daunting task, particularly if they do not understand its benefits. Here are some tips on how…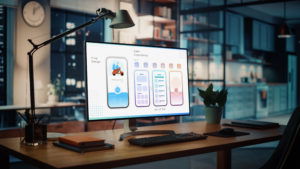 User experience, commonly referred to as UX, is an essential aspect of any marketing strategy, including law firm marketing. It encompasses everything that the user experiences while interacting with a product or service, including ease of use, accessibility, visual appeal, and overall satisfaction. The psychology behind user experience is a fascinating subject, and understanding it…