NAS Systems: Spotlight on Synology DiskStation 212+
In general, a network-attached storage (NAS) device is best suited to smaller law offices with four to 12 attorneys — those firms big enough to need some form of IT management, but small enough to lack a big budget for network setup, maintenance and annual upgrading services. An NAS may be the perfect solution. It can act as your personal office mini-cloud, syncing all data, photos, documents and media to a single box that is accessible by all devices on your network.
There are multitudinous versions of NAS offerings for those interested in using them. Some NAS servers come with a single drive, while others can be configured with multiple drives for higher levels of security and functionality. Each has advantages and disadvantages depending on your environment, and research will help determine whether or not your choice will be a good fit for your office.
As hardware, network-attached storage drives require a dedicated machine connected to a local area network, allowing multiple computers to share resources. NAS devices operate primarily as common volumes for file storage, but they can also be built to perform a number of other tasks (such as universal staff access to a single printer). Some NAS servers can run applications that play music files or stream video locally.
The device connects to the network by way of ethernet or wifi; you can connect anywhere. That connectivity is one of an NAS system's most appealing features. An NAS drive offers firms a relatively headache-free file server that can operate without the support of a costly IT team. If you wish, you can buy the "box" from the manufacturer, and then buy the hard drive(s) you need separately. You need a little technical know-how, but the assembly process is surprisingly simple, and the finished product is much less expensive than a complete package would be. By assembling your NAS device yourself, you can create a customized, relatively inexpensive storage solution.
Synology offers a line of DiskStations that vary in price according to the number of bays within the device. The DiskStation 212+ (DS212+) is a two-bay device that provides redundant backup — that is, both drives contain your secure information through a system known as RAID mirroring. The physical box has a pop-off face plate, behind which rests the two drive bays. The drives you choose can be screwed into the bays with minimal fuss.
The 212+ offers two USB 3.0 ports on the back of the device, along with a USB 2.0 port and a SDHC card slot in the front. These options allow you to transfer data or photos from external sources in a variety of formats. The Synology DiskStation 212+ performs well in speed tests, often losing out only to its pricier sibling, the DS 712+.
Before you buy a NAS device, consider what features you will need. As a baseline, look for a reliable system that is easy to assemble, stores files securely, offers an offsite backup option and is easily accessible from phones, laptops and tablets.
Take the Synology DiskStation 212+ as a model. The DiskStation 212+ and its upgrades are simple, secure and accessible. The system takes about an hour to set up, and instructions are presented with the product and through the company's website. You can also find online forums for any help or advice you may need. Auto shut-down protects data during a power outage and sends error alerts to your cell and email. The product does not offer its own backup system, but you can easily link your network to an inexpensive cloud backup plan with an Amazon S3 account. Synology products also feature a built-in iPad application that expands the network's useful reach and gives you remote access to your files.
The Synology DS212+ retails for around $440 (without drives). The purchase of drives will raise the cost, and if you opt to pay for setup, the total should come to around $650. The initial price tag may seem a bit high, but quality tends to prove a sound investment.
If the support of an NAS system appeals to your firm, you may already have considered the other available solutions. Among them, web services like Dropbox are probably the most popular. So, why not use Dropbox? Firstly, the company charges approximately $500/year to provide 500GB of storage. An in-office NAS system provides 1TB of storage at a similar price point, and you only need to pay once.
Most importantly, Dropbox does not allow its desktop storage folders to be installed for network drives or folders. If your firm shares files with a networked drive, you will not be able to work seamlessly from within a Dropbox account. As such, an NAS solution can be particularly cost-efficient and functional for small law firms (of up to 12 attorneys and staff), who are most likely to depend on such a networked drive. Technology like Synology's provides value and performs reliably while only requiring a one-time expense.
The Synology DiskStation is definitely worth a look. To decide if an NAS system is right for you, decide what your law office needs, ask questions and explore how such a device would mesh with your current technology.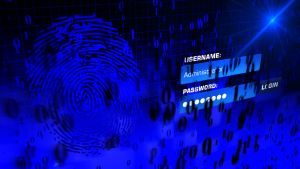 Over one million WordPress websites have been infected by a malware campaign called Balada Injector since 2017, according to cybersecurity firm GoDaddy's Sucuri. The attackers behind the campaign use all known and recently discovered vulnerabilities in WordPress themes and plugins to breach sites. They typically play out their attacks in waves once every few weeks,…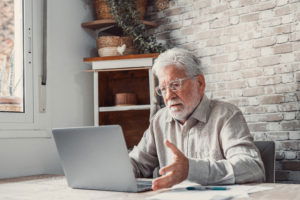 As a law firm marketing director, you understand the importance of SEO in driving traffic to your website and generating leads for your firm. However, convincing the partners of your law firm to invest in SEO can be a daunting task, particularly if they do not understand its benefits. Here are some tips on how…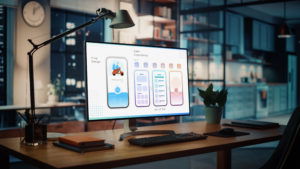 User experience, commonly referred to as UX, is an essential aspect of any marketing strategy, including law firm marketing. It encompasses everything that the user experiences while interacting with a product or service, including ease of use, accessibility, visual appeal, and overall satisfaction. The psychology behind user experience is a fascinating subject, and understanding it…