Need to Modify or Annotate a PDF on the Fly? Try These Apps
According to the most recent ABA Legal Technology Survey Report, the number of attorneys using iPads has doubled since 2011: 33 percent of attorneys reported that they use a tablet, and 91 percent of them stated that their tablet of choice is the iPad. iPads have become an essential tool for many in the legal field; the ability to carry ebriefs and review them has almost certainly helped to decimate the paper industry and restore a semblance of order to the desks of countless legal firms throughout the world.
For those who simply need to read PDFs, iBooks will be enough of a tool. But for those who want to read, modify and/or annotate those PDFs, there are apps with tools in place which work well with the iPad. At a minimum, the annotation apps should allow you to annotate by highlighting, underlining or striking through text, adding notes, and writing on the document both by hand and with the keyboard.
While the App Store has numerous app options and more are added almost every day, it can be difficult to decide what will work best for your needs. Developers have even been creating apps specifically for the legal field, making it easier than ever to manage the constant onslaught of PDFs that must be downloaded, read, annotated, signed, highlighted, and otherwise reviewed and stored. Here we look at the top three iPad PDF apps and compare their options.
PDF Expert
Apple touts PDF Expert as "the ultimate solution for all your PDF needs." With PDF Expert, documents can be annotated, text highlighted, notes added – you can even use your finger to write notes, highlight text or doodle, and save changes for Preview and Adobe Acrobat. Annotations are saved within the document according to PDF format specifications. Previous versions sometimes had minor issues (a freezing bug), which Apple says is fixed for the latest iteration, Version 4.3.1. $9.99
iAnnotate
iAnnotate is another ebrief reader available for the iPad and is customizable: use the pen, highlighter, or typewriter; stamp items, add notes, or underline or strikethrough text. Users can import a signature as a stamp for easy document signing, and use the date stamp function to document when items were reviewed. For those among us who enjoy being particular about office supplies, there is the option to specify what color highlighter "pens" are preferred. Also, iAnnotate allows the reader to scroll continuously through an entire document rather than just view one page at a time. The latest iteration, Version 2.2.1, reportedly has resolved pesky highlighter issues. $9.99
Legal Viewer
Legal Viewer is a PDF viewer which was specifically developed to serve the needs of the legal community. Users can view and annotate hyperlinked briefs and other PDFs on the iPad and read, copy text, and annotate (including highlighting, striking through text, adding notes, and drawing), and even flag areas by "bookmarking" in documents. Version 1.1.0 lets users download items from Dropbox. $4.99
Our panel of reviewers tried all three apps and found each had something to offer. The favorite app for straightforward reading and annotation was PDF Expert. The tools were easy to use and the layout was clean and intuitive.
iAnnotate was noted for its flexibility; users can customize the tools, if they have the time and inclination to do so.
Legal Viewer is the most utilitarian of the three, and, as noted, the one designed specifically as an ebrief-reviewing tool. The annotation tools are far more basic than either PDF Expert or iAnnotate PDF, but at half the price, it gets the (basic) job done.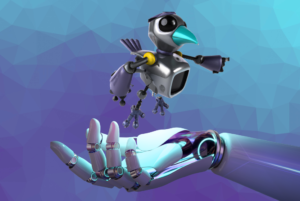 OpenAI's ChatGPT bot has been generating a lot of buzz. But can it generate unique content, over, and over, and over again? To find out, we created a fictional character named Larry, the Hairy Canary and asked ChatGPT to write a poem… and then another poem. And then another. Over the course of our tests…
One of the profound ways social media have shaped all our lives is by making networking and connecting conveniently.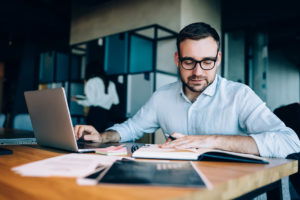 Content is an essential part of a successful law firm marketing strategy, and it is important that attorneys respect the necessary time investment.