Attorneys: Never Write a Blah-Blah Blog
There is no doubt about it: you're busy. If your dream was to be a marketing professional, you wouldn't have gotten your Juris Doctor. You could have saved a bundle by pursuing that business degree (the one that possessed far more abundant opportunities for employment, as your uncle kindly reminded you). But now, here you are, faced with the reality of practicing law in the 21st century: every attorney is in the marketing business.
The good news? Marketing is still all about your connections. However, these connections grow more complex as technology continues to open new channels for their maintenance and proliferation. If you have not already, there is the one marketing tool you should adopt immediately to help find valuable professional contacts and convert them into billable clients: a blog.
If your law firm describes itself as "fun", "cutting-edge" or "new and creative", then your blogging avenue is a veritable Autobahn of opportunity. If your 20-years-and-counting law firm of unparalleled excellence and stellar client outcomes is described as "the best kept secret in the business," then blog. Do not Pass Go, do not Collect $200, do not see if the guy in jail needs representation: launch a blog.
Do not over-think or question your decision, but do make yourself safe by checking the ethics rules for your state and by incorporating well-established disclaimers ("...information contained on this site is not legal advice...does not create an attorney/client relationship…"). Also, while commenting on legal issues related to your practice area, be sure to avoid any over-the-top sales claims. While your blog is a marketing tool, its primary function should be informational.
Setting up a blog is free on reputable platforms. Whether you use Blogger, WordPress or another tool, these platforms offer easy-to-follow tutorials. You can be up and running in less time than it takes to order your new iPhone 5c.
You may be good at what you do because you approach new situations with caution (when warranted). But the downside of that caution is a tendency to become a late adopter of technology. Most marketing-savvy litigators understand that online networking can be very effective, and they are taking the plunge. The first wave of Generation Y lawyers are embracing unknown technologies fearlessly, having grown up to the familiar whine of dial-up modem connections.
Getting Started and Staying Active
In the Court of Social Media, useful content is king. And the Queen? Appropriate delivery.
Finding the right tone is important, whether you are a personality blogger who "enjoys playing the harmonica and rugby on weekends, although not at the same time" or an attorney blogger who "loves sampling foods from all nations and taking prodigious naps, although not at the same time".
As a swamped attorney with billable hours at the top of your priorities, you have a tougher challenge than the harmonica-playing rugby star: you must personalize your professional parlance. Your readers should feel as though you speaking directly to them as you direct them to the inside track. (There are heady academic blogs that are not particularly conversational, but these reside in a different class.) You must find a professional, balanced voice that avoids sounding too dry or pedantic. Potential clients want to trust their attorney on a personal and professional level. However irrational the tendency may be, people hire individuals and brands they "like". By speaking to your prospects' needs, you can help to build this trust.
Begin by setting Google alerts specific to your practice area and expertise. Subjects of interest to those in need of your services—rather than topics aimed at an audience of your law school colleagues— help encourage repeat visitors and referral traffic (some of the best traffic in terms of conversion). When you post an update, you should almost be able to feel it catching your readers' eyes.
As you draft your law firm's strategic marketing plan for 2014, consider this conquering vision as your lofty goal: at any given time, someone, somewhere, will be quoting one of your blogs.
Everyone loves a good acronym. So, make sure your blog is:
I.N.T.E.R.E.S.T.I.N.G.
Identifiable (Who is writing, and why?)
Nicely formatted and branded (with a clean style that is pleasing to the eye).
Timely (with topics that are well-timed to complement trends, decisions and legal issues).
Emotional (do inject your personality).
Regularly updated (about once every 10 days).
Engaging (Will your readers come back again, or even subscribe?)
Structured for the quick read (250-350 words, with a beginning, middle and punched-up end).
Tone-aware (tone is mood, so it changes, but your voice should be solidly consistent).
Includes a call to action (hyperlinks and references to other articles/blogs you've written).
No legalese (live dangerously and use the first person).
Grabs your reader's attention (with snappy titles like "How to Market Your Law Practice Like Lady Gaga"—thank you, Larry Bodine)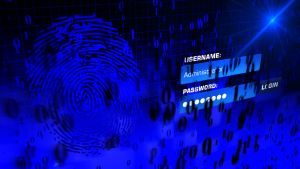 Over one million WordPress websites have been infected by a malware campaign called Balada Injector since 2017, according to cybersecurity firm GoDaddy's Sucuri. The attackers behind the campaign use all known and recently discovered vulnerabilities in WordPress themes and plugins to breach sites. They typically play out their attacks in waves once every few weeks,…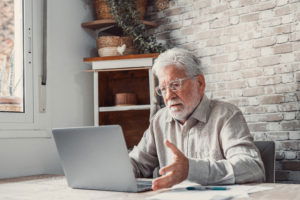 As a law firm marketing director, you understand the importance of SEO in driving traffic to your website and generating leads for your firm. However, convincing the partners of your law firm to invest in SEO can be a daunting task, particularly if they do not understand its benefits. Here are some tips on how…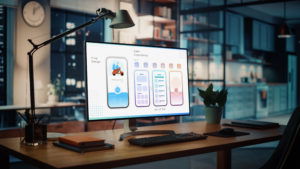 User experience, commonly referred to as UX, is an essential aspect of any marketing strategy, including law firm marketing. It encompasses everything that the user experiences while interacting with a product or service, including ease of use, accessibility, visual appeal, and overall satisfaction. The psychology behind user experience is a fascinating subject, and understanding it…