Bernard A. Krooks, Esq. of Littman Krooks LLP to Provide Special Needs Planning Insights at Free Webinar
​ 
New York, New York – The free webinar, entitled "Holistic View of Special Needs Planning," will provide comprehensive legal and financial insights for families with a loved one with special needs. Bernard A. Krooks is a renowned attorney with extensive experience in special needs planning, special needs trusts, and special education advocacy is New York. The webinar will cover topics such as government benefits, estate planning, guardianship, and special needs trusts.
Families with special needs individuals face a number of unique legal and financial challenges. With many families struggling to provide adequate care for their loved ones with special needs, the webinar will offer valuable information and guidance for families seeking to ensure that their loved one receives the best possible care and quality of life.
The webinar is free to attend and open to anyone interested in learning more about special needs planning.
"We are excited to offer this free webinar on special needs planning," said Mr. Krooks. "Our goal is to provide families with the information and resources they need to navigate the complex world of special needs planning and ensure that their loved one receives the best possible care and support."
Bernard A. Krooks, Esq., is a founding partner of Littman Krooks LLP and is widely recognized as a leading authority in the field of elder law, estate planning, and special needs planning. The webinar is part of Littman Krooks LLP's ongoing commitment to providing families with the legal expertise and support they need to navigate the complex world of special needs planning.
The webinar will be held on Thursday, May 25th, from 4-5 PM EST.
To register, visit https://register.gotowebinar.com/register/7623643522462051161.
Littman Krooks LLP combines extensive legal knowledge and expertise with individual attention to your needs. And for over 30 years, we have brought astute, honest counsel and strong, thorough representation to every one of our clients.
Littman Krooks provides families with comprehensive representation for all their wills and trusts matters, including elder law, estate planning, probate and estate litigation. Their special needs trust attorneys are able to assist families with every aspect of special needs planning and special education advocacy.
Their corporate and securities team has a significant presence in the private secondary market, representing numerous broker-dealer sponsors and private partnerships in fund formation, private placement of fund interests, and purchases of private shares in emerging growth technology companies.
Littman Krooks
800 Westchester Ave S-436
Rye Brook, NY 10573
(914) 684-2100
https://www.littmankrooks.com/
Press Contact : Littman Krooks
Distributed by Law Firm Newswire 
This story is published through a partnership with Law Firm Newswire. The editorial staff of Bigger Law Firm Magazine did not contribute to this article. The views expressed are solely those of the source of the news release and do not reflect the views of Law Firm Newswire or Bigger Law Firm Magazine. Questions related to this story should be directed to the media contact referenced in the article.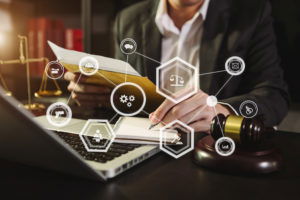 With each New Year, businesses and law firms alike look for ways to improve their practice. We wanted to know what some of the nation's top law firms were working on for 2023… so we asked them! Here's what law firms are doing to build bigger (and better) law firms in 2023.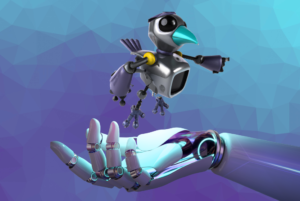 OpenAI's ChatGPT bot has been generating a lot of buzz. But can it generate unique content, over, and over, and over again? To find out, we created a fictional character named Larry, the Hairy Canary and asked ChatGPT to write a poem… and then another poem. And then another. Over the course of our tests…
One of the profound ways social media have shaped all our lives is by making networking and connecting conveniently.