COVID-19 Closures of Social Security Offices Impact Those Most in Need of Services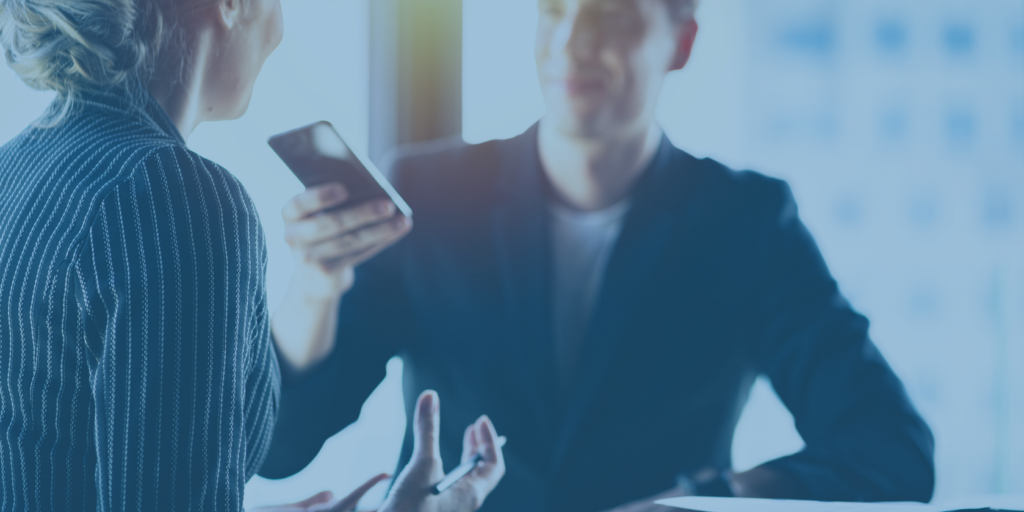 ​ 
Tampa, FL (Law Firm Newswire) October 14, 2022 – The COVID-19 pandemic resulted in a wide range of closures and restrictions in an attempt to curb the spread of the virus. Of course, government offices were not immune from these effects, including Social Security offices. However, according to a recent report, those who have been impacted by the closure of the Social Security offices the most are those who need the services provided by these offices the most.
Now that the COVID-19 vaccine has been out for over a year and much of the country has received a vaccine booster, many government offices are starting to open their doors. However, most Social Security Administration (SSA) offices remain closed for almost all in-person services. The continuing closure of the Social Security Administration offices means that the 43 million people who visit the 1,230 offices across the country must rely almost exclusively on online services. While this may not impact those whose applications are straightforward and get approved quickly, for others, it means additional delay – at a time when they need Social Security benefits more than ever.
Applicants experiencing the most significant lapse in access are those without regular access to a computer. Indeed, the number of approved applications for impoverished families under the Supplemental Security Income (SSI) benefit program is the lowest it's been in 22 years. In fact, between July 2020 and April 2021, there was a 29 percent decrease from the year prior. Individuals who live with a disability also realize the harms of the office closures, with the number of 2021 awards decreasing 17 percent from 2020.
In large part, this is because people are not applying for benefits because they lack the access to do so. For example, as soon as the Social Security Administration closed, the number of people applying for SSI benefits plummeted nearly 50 percent.
Those who had their benefits suspended or were notified of a potential overpayment face similar challenges, as these issues typically require in-person services.
South Florida disability benefits attorney David W. Magann explains, while there are many tragic aspects of the COVID-19 pandemic, its effect on the accessibility of the Social Security system is certainly one of them. Individuals who would otherwise be able to easily obtain benefits are being prevented from applying based on a lack of access. While Social Security Administration offices recently opened up for limited services, the bulk of applicants still find that their needs cannot be met. In the meantime, hundreds of thousands of people are foregoing the benefits they need and deserve.
Attorney David W. Magann is a Florida social security and disability attorney with extensive experience handling the legal issues that many aging individuals face. His offices are located in Tampa and Brandon, FL. Attorney Magann is a compassionate advocate who unceasingly pursues the interests of his clients and provides practical advice on a variety of other pertinent legal issues, including estate planning, veterans' law and personal injury law. Attorney Magann can be reached at http://www.floridasocialsecurity.com.
Learn more at http://www.floridasocialsecurity.com/
David W. Magann, P.A.
Main Office:
156 West Robertson Street
Brandon, FL 33511
Call: (813) 657-9175
Tampa Office:
18715 N Dale Mabry Hwy
Lutz, FL 33548
Be Aware of How You Could Lose Your Social Security Benefits
1.Cessation of Disability: Usually a "cessation of benefits" occurs when you are not seeking regular and continuing treatment for the medical problems in the original determination for the grant of benefits. Also, if you are able to make enough money to pass above a certain threshold earnings amount, then you'll stop getting disability benefits. For […]
NEW IMPAIRMENT LISTING IN FULL EFFECT & APPLICABLE TO ALL ADMINISTRATIVE PROCEEDINGS IMMEDIATELY
NEW MENTAL LISTINGS Effective: January 17, 2017 After a revision of the Diagnostic and Statistical Manual (DSM), and thousands of public comments later, the Social Security Administration (SSA) has published significant revisions to its mental impairment listings.  SSA had issued a Notice of Proposed Rule Making in August 2010, proposing what at the time appeared to be […]
SSA is Heading For Delays Again After Recent Cutbacks & Years of Improvement
Service Cuts, Computer Problems Cloud Social Security's 79th Birthday: The Social Security Administration should have reason to celebrate. After all, August 14, 2014, marked the 79th anniversary of the day when President Franklin Roosevelt signed the Social Security Act, which ushered in the landmark entitlement program. However, the agency's birthday was a less than cheerful […]
SSA is Ramping Up Disability Reviews in 2014
The Social Security Disability Benefits Reform Act of 1984 ("DBRA 1984") was passed by a unanimous, bipartisan vote in the House and Senate (99-0) in September 1984. President Reagan signed the law on October 9, 1984, when it became Pub. L. No. 98-460. One of the main provisions required "medical improvement" before benefits could be terminated where […]
Never Allow A Non-Attorney to Represent You At Your Social Security Hearing!
You should NOT have a non-attorney clerk at your hearing?  This seems obvious, but several Florida law firms and any company identifying themselves as "Experts", some who are advertising on TV, are sending non-attorney clerks to Social Security Hearings simply because its cheaper for them to do so rather than have an actual attorney appear. How in […]
The post COVID-19 Closures of Social Security Offices Impact Those Most in Need of Services first appeared on Law Firm Newswire. 
This story is published through a partnership with Law Firm Newswire. The editorial staff of Bigger Law Firm Magazine did not contribute to this article. The views expressed are solely those of the source of the news release and do not reflect the views of Law Firm Newswire or Bigger Law Firm Magazine. Questions related to this story should be directed to the media contact referenced in the article.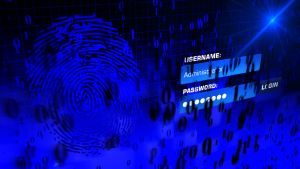 Over one million WordPress websites have been infected by a malware campaign called Balada Injector since 2017, according to cybersecurity firm GoDaddy's Sucuri. The attackers behind the campaign use all known and recently discovered vulnerabilities in WordPress themes and plugins to breach sites. They typically play out their attacks in waves once every few weeks,…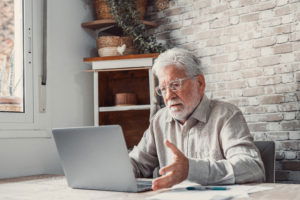 As a law firm marketing director, you understand the importance of SEO in driving traffic to your website and generating leads for your firm. However, convincing the partners of your law firm to invest in SEO can be a daunting task, particularly if they do not understand its benefits. Here are some tips on how…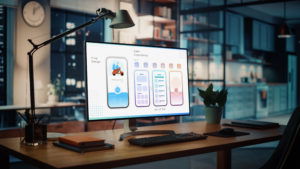 User experience, commonly referred to as UX, is an essential aspect of any marketing strategy, including law firm marketing. It encompasses everything that the user experiences while interacting with a product or service, including ease of use, accessibility, visual appeal, and overall satisfaction. The psychology behind user experience is a fascinating subject, and understanding it…