CTE Apparent in Military Personnel Playing Contact Sports Before Service but not in Bomb Blasts
​ 
Northville, MI (Law Firm Newswire) July 18 2022 - In what may be a controversial discovery, chronic traumatic encephalopathy (CTE) is typically acquired from playing contact sports, such as football, and sometimes obtained from military blasts. However, a recent study revealed that CTE is rare for veterans. Unless a service member played contact sports before enlisting for service, CTE is unlikely.
The latest study, conducted by researchers at the Uniformed Services University of the Health Scientists and published in the New England Journal of Medicine, indicated that CTE was more strongly linked with civilian traumatic injuries. The study suggests that CTE is rare in U.S. service members, but if it is seen, mild brain involvement is associated with participating in contact sports such as football.
To conduct the study, two hundred and twenty-five brains were donated. Scientists discovered that 10 of the 225 brains had CTE. The ten service members had participated in contact sports. "This study could produce interesting findings that may help service members trying to obtain treatment for traumatic brain injury. Only time will tell," said James Fausone, a Michigan veteran's attorney.
Compared to the results of a Boston University study from 2017, CTE was revealed as a degenerative, progressive disease, which was discovered in 87 percent of the 202 brains of former U.S. football players. CTE was also found in 99 percent of brains obtained from National Football League (NFL) players, 91 percent of college football players, and 21 percent of high school players. Individuals with CTE develop a range of mood, motor, cognitive and behavioral issues as they age.
In comparison, forty-five service members' brains were donated with a history of blasting exposure. Only three showed signs of CTE compared to seven brains out of 180 who did not have a blast exposure history. Young athletes being studied for CTE from playing contact sports typically do not become symptomatic until they are older. Although the research findings brought exciting insight, researchers urged caution in coming to firm conclusions, as those exposed to blasts died young.
These findings may change soon when members who served in combat in the War on Terror (2002 to 2021) were extensively exposed to blasts. There are other factors present that may also change the outcome of this and other studies, such as obtaining accurate information about the individual's brain being studied, whether there is a verifiable history of head injuries, and whether lesions are present in the brain or not (as they tend to be in CTE).
Jim Fausone, a Michigan veteran's attorney and Legal Help for Veterans PLLC founder, said, "The degree of disability a veteran sustains affects their benefits, and that is what we are here for –to help veterans get the benefits they deserve."
"If you run into difficulties seeking veteran's benefits, Legal Help For Veterans, PLLC is a nationwide VA Disability law firm assisting veterans and their family members in all federal VA benefit matters," added Fausone.
Learn more at http://www.legalhelpforveterans.com
Legal Help for Veterans, PLLC
41700 West Six Mile Road, Suite 101
Northville, MI 48168
Toll Free Phone: 800.693.4800
The post CTE Apparent in Military Personnel Playing Contact Sports Before Service but not in Bomb Blasts first appeared on Law Firm Newswire. 
This story is published through a partnership with Law Firm Newswire. The editorial staff of Bigger Law Firm Magazine did not contribute to this article. The views expressed are solely those of the source of the news release and do not reflect the views of Law Firm Newswire or Bigger Law Firm Magazine. Questions related to this story should be directed to the media contact referenced in the article.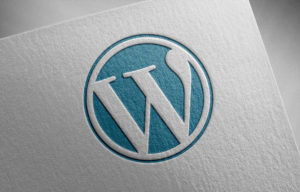 Are you looking to maximize your law firm's website's potential? You're in the right place. WordPress offers a wealth of plugins that can improve your website's functionality, from search engine optimization to online event scheduling. Here are five must-have plugins for law firms: Gravity Forms – Communication is key when it comes to your law…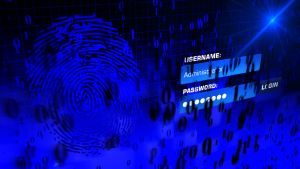 Over one million WordPress websites have been infected by a malware campaign called Balada Injector since 2017, according to cybersecurity firm GoDaddy's Sucuri. The attackers behind the campaign use all known and recently discovered vulnerabilities in WordPress themes and plugins to breach sites. They typically play out their attacks in waves once every few weeks,…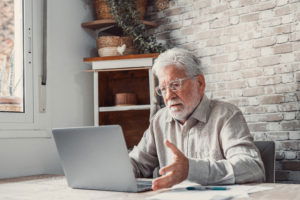 As a law firm marketing director, you understand the importance of SEO in driving traffic to your website and generating leads for your firm. However, convincing the partners of your law firm to invest in SEO can be a daunting task, particularly if they do not understand its benefits. Here are some tips on how…