Law Firm Newswire Launches Free Newsroom for Attorneys
​ 
San Francisco, California – Law Firm Newswire has launched a free Newsroom for law firms. The feature is part of their recently launched platform upgrade that simplifies the way attorneys share and distribute their press releases. The Newsroom provides a central hub for law firms to manage all their news, including their press releases, blog posts, case results, and any other RSS-compatible content published on their websites.
The Law Firm Newswire Newsroom is a unique platform that provides attorneys with a powerful tool to reach potential clients, build their reputations, and earn media exposure in mainstream news outlets as well as legal publications. By broadcasting blog posts to their Newsroom, attorneys can drive the press and new clients to their website, keeping the public up to date, even on announcements that weren't submitted through Law Firm Newswire.
Law Firm Newswire is the leader in legal news distribution, offering an easy-to-use press release distribution service designed exclusively for lawyers. The platform is used by thousands of law firms to promote their news, including their successes, new hires, case results, and other important information, and was originally launched in 2010.
With the addition of the Newsroom, Law Firm Newswire has taken its platform to the next level. The Newsroom is a powerful tool that provides attorneys with a central hub to manage all their news. It is a simple, efficient, and effective way to increase their online presence and reach potential clients.
Law Firm Newswire continues to innovate and lead the way in legal news distribution, making it the go-to platform for attorneys looking to expand their media reach and build their brand.
Learn more about at the Free Newsroom for Attorneys at https://lawfirmnewswire.com/newsroom/.
Law Firm Newswire is the press release distribution service built for lawyers.
Law Firm Newswire
506 Broadway Suite 308
San Francisco, CA 94133
866-860-4596
https://lawfirmnewswire.com/
Press Contact : Media Contact
https://vimeo.com/823089731/d7548a25f4
Distributed by Law Firm Newswire 
This story is published through a partnership with Law Firm Newswire. The editorial staff of Bigger Law Firm Magazine did not contribute to this article. The views expressed are solely those of the source of the news release and do not reflect the views of Law Firm Newswire or Bigger Law Firm Magazine. Questions related to this story should be directed to the media contact referenced in the article.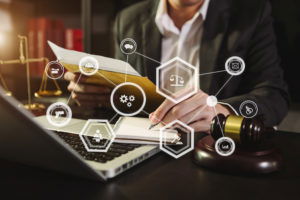 With each New Year, businesses and law firms alike look for ways to improve their practice. We wanted to know what some of the nation's top law firms were working on for 2023… so we asked them! Here's what law firms are doing to build bigger (and better) law firms in 2023.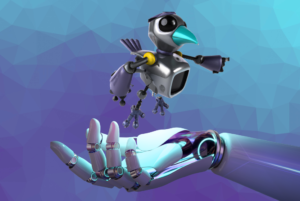 OpenAI's ChatGPT bot has been generating a lot of buzz. But can it generate unique content, over, and over, and over again? To find out, we created a fictional character named Larry, the Hairy Canary and asked ChatGPT to write a poem… and then another poem. And then another. Over the course of our tests…
One of the profound ways social media have shaped all our lives is by making networking and connecting conveniently.