Levy Goldenberg LLP Launches New Website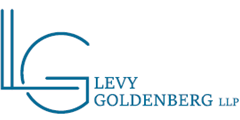 ​ 
New York, NY (Law Firm Newswire) January 11, 2023 – Levy Goldenberg LLP announced today that it has launched its new website, levygoldenberg.com. Our firm is a leading litigation practice representing business interests throughout the New York Metropolitan Area, focused on commercial disputes and real estate litigation.
We bring to bear formidable litigation, negotiation, and trial skills and have an impressive record of success in all manner of legal proceedings. Founding partners Adam Michael Levy and Andrew Goldenberg have decades of combined experience handling complex commercial litigations in both state and federal, as well as alternative dispute resolution venues.
We work closely with our clients to resolve all types of commercial and real estate disputes, including business torts, contractual disputes, partnership disputes, shareholder disputes, employment disputes, and leasing disputes. In addition to a robust commercial and real estate litigation practice, Levy Goldenberg LLP provides comprehensive transactional services to businesses, from formation and startup to all manner of contractual and corporate planning.
Conveniently located in Downtown Manhattan, our firm combines the sophisticated advice of a large law firm with the personalized attention of a boutique practice to deliver a singular client experience. Please take the time to review our new website to learn more about our practice and reach out to us to schedule a consultation.
Contact Information:
Levy Goldenberg LLP
11 Broadway, Suite 615
New York, NY 10004
Phone: 212.906.4499
The post Levy Goldenberg LLP Launches New Website first appeared on Law Firm Newswire. 
This story is published through a partnership with Law Firm Newswire. The editorial staff of Bigger Law Firm Magazine did not contribute to this article. The views expressed are solely those of the source of the news release and do not reflect the views of Law Firm Newswire or Bigger Law Firm Magazine. Questions related to this story should be directed to the media contact referenced in the article.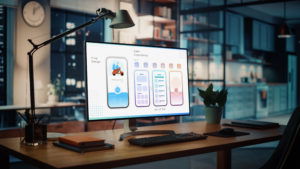 User experience, commonly referred to as UX, is an essential aspect of any marketing strategy, including law firm marketing. It encompasses everything that the user experiences while interacting with a product or service, including ease of use, accessibility, visual appeal, and overall satisfaction. The psychology behind user experience is a fascinating subject, and understanding it…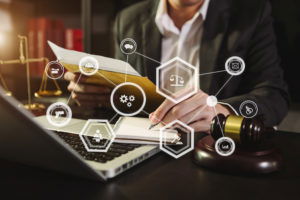 With each New Year, businesses and law firms alike look for ways to improve their practice. We wanted to know what some of the nation's top law firms were working on for 2023… so we asked them! Here's what law firms are doing to build bigger (and better) law firms in 2023.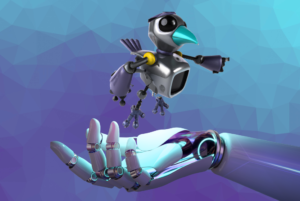 OpenAI's ChatGPT bot has been generating a lot of buzz. But can it generate unique content, over, and over, and over again? To find out, we created a fictional character named Larry, the Hairy Canary and asked ChatGPT to write a poem… and then another poem. And then another. Over the course of our tests…