Sanitation Worker Injured in Hit-and-Run Accident While on Collection Route
​ 
Pennsauken, NJ (Law Firm Newswire) December 15, 2022 – A sanitation worker was hit by a car on March 3, 2021, just before 11:30 p.m. in Newark, New Jersey. The man was collecting trash at the time of the accident. After the car struck the worker, the driver fled the scene. The hit-and-run left the victim with critical bodily injuries. The man was rushed to a nearby hospital's emergency room.
A worker injured in a job-related accident may seek compensation for the injuries, time off work, and medical care. Workers' compensation is the exclusive remedy in New Jersey for an employee involved in a workplace or job-related accident. State law requires employers to maintain workers' compensation insurance to cover accidents that occur to employees while they are in the course of employment. An injured worker must notify his or her employer of the accident. Failure of the employee to give actual notice to the employer of the accident within the time limit set under state law may bar the worker from ever seeking compensation for their injuries. The employee may submit a workers' compensation claim to his or her employer for review. The employer or worker's compensation insurance provider decides if it approves or denies the claim.
An employee may file a civil lawsuit and a worker's compensation claim when a third party causes the accident. The injured worker has two years from the date of the accident to seek damages from the at-fault driver. However, New Jersey workers' compensation laws do not allow employees to recover twice for the same accident and injuries. The employee receives wage compensation, disability benefits, and payment of medical bills after the approval of their claim. In the car accident case, the at-fault driver may be found liable and ordered to pay damages to the employee. Under the state subrogation laws, the employer's worker's compensation insurance provider can recover the money it compensated to the employer out of the civil lawsuit award. Subrogation is the right of the insurance carrier to recover the money paid to a claimant out of the amount the claimant receives from the at-fault third party.
Learn more at http://www.petrilloandgoldberg.com/
Petrillo & Goldberg Law
6951 North Park Drive
Pennsauken, NJ 08109
19 South 21st Street
Philadelphia, PA 19103
70 South Broad Street
Woodbury, NJ 08096
Phone: 856-486-4343
Fax: 856:486-7979
Workers' compensation for worker who contracted Legionnaires' Disease
A Pennsylvania court ruled that a man who became disabled after developing Legionnaires' Disease, is entitled to workers' compensation and medical benefits. Shawn Gillen said he contracted Legionnaires' Disease as a result of exposure to contaminated water while he was performing his job responsibilities at Nestle USA Inc. According to court records, Gillen was stationed […]
Settlement of labor law accusations against six South Jersey gas stations
According to their U.S. Labor Department, the proprietors of six South Jersey gas stations will pay over $460,000 to employees who worked 70 hours per week for an amount below the minimum wage, and received no compensation for overtime. USA Gas station owners Prabhit Singh and Harbir Piar were alleged to have violated the department's […]
Governor Christie says he will approve back pay for furloughed workers during government shutdown
New Jersey Governor Chris Christie said he would approve legislation to restore compensation for workers who were laid off when the state government was shut down. This marked the second shutdown in the history of the state. A representative from his office said he does not possess the authority to do this on his own. […]
Long wait for survivor benefits for the spouse of volunteer
Following the death of Scott Danielson, a member of the Lakeland Ambulance Squad and Andover Borough Councilman, his wife was left with a number of financial setbacks. Although it has been a year and a half since her husband's death, she has yet to receive survivor benefits from the state. Shortly after her husband's death, […]
Settlement in retaliation suit grants city employee $75K
A city worker who claimed he was demoted and terminated after filing two workers' compensation claims for injuries sustained at work has settled his lawsuit against Galloway for $75,000. Frank Chamberlain stated he received negative reviews from his supervisors and many disciplinary notices after he filed the second workers' compensation claim in 2011. The suit […]
The post Sanitation Worker Injured in Hit-and-Run Accident While on Collection Route first appeared on Law Firm Newswire. 
This story is published through a partnership with Law Firm Newswire. The editorial staff of Bigger Law Firm Magazine did not contribute to this article. The views expressed are solely those of the source of the news release and do not reflect the views of Law Firm Newswire or Bigger Law Firm Magazine. Questions related to this story should be directed to the media contact referenced in the article.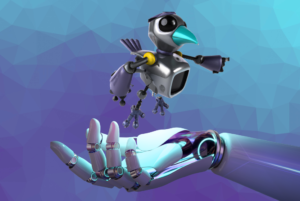 OpenAI's ChatGPT bot has been generating a lot of buzz. But can it generate unique content, over, and over, and over again? To find out, we created a fictional character named Larry, the Hairy Canary and asked ChatGPT to write a poem… and then another poem. And then another. Over the course of our tests…
One of the profound ways social media have shaped all our lives is by making networking and connecting conveniently.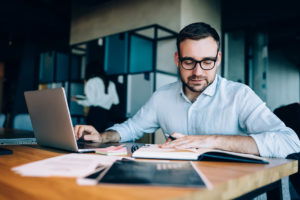 Content is an essential part of a successful law firm marketing strategy, and it is important that attorneys respect the necessary time investment.