Note-Taking Apps: Taking Notes Has Never Been Easier
A busy lawyer usually wants the latest and most versatile applications for taking notes while on the go. Blogs covering various applications released for this niche have been hinting that Ever note's Penultimate and Circus Ponies may be the next must-have applications. Our review of the apps finds that they do have helpful features for lawyers, with some caveats. The complexity of some of features, coupled with the cost of some of the accounts may be a deterrent.
Evernote Penultimate
Ever note's Penultimate aims to make handwritten notes easy to sync, something many consider to be a technological challenge of the first order. They've succeeded in doing so by making the drawing tool a core feature, not just a shared option. This means linked accounts have cross-platform access to any work and access to cloud-based searches of handwritten documents – as long as the writing is mostly legible.
This application provides a simple, yet elegant and feature-rich interface. It offers a choice of papers, which you may supplement by buying additional paper styles from an in-app connection to the Paper Shop. The paper textures are an interesting touch, the binding appears to be genuine leather, and the app has a very realistic pen-like input. Page perusal, which is smooth and fast, is accomplished by swiping the bottom right corner of your screen.
You can take notes with the app using a stylus or your finger, and the finger-based input is surprisingly good. Built-in tools include a pen that writes in ten different shades with fine, medium, or broad-tip options, and an eraser. You can cut and paste text and drag pictures, execute multiple undos and redos, and perform a built-in handwriting-based search. You can also share individual pages of notes or whole notebooks with others through email, and you can give real-time presentations.
One downside to Penultimate is that there is no in-app keyboard. Notes can only be handwritten. Within the tools, you cannot adjust the eraser, use zoom or put your palm on the screen without causing instant mayhem. Fortunately, there is a Wrist Protection feature that ignores the marks made by resting your wrist on the iPad. Penultimate also does not have handwriting-to-text optical character recognition (OCR). But, the basic account is free, which makes an appealing application.
The app is optimized for the latest, newest iPad high-res retina display; it does a good job of integrating with iTunes, Evernote and Dropbox, and is very fast. You can upgrade to an Evernote Premium account for $5 a month or $45 a year, although most users to choose work instead with the free download. Be aware that, to run this application, you need to be using an iPad with iOS 6.
Circus Ponies
Circus Ponies is fairly versatile and can keep up with a busy lawyer. It is considerably more feature-rich than Penultimate, giving you the ability to create, annotate and develop more complex documents. The interface contains an editor similar to any you would find in your word processing software. You can highlight text, create outlines, nest menu items and insert diagrams. You can also assign due dates to list items for shared projects. A particularly helpful feature is the built-in auto-indexing, which arranges data alphabetically according to automatically-generated keywords.
Another bonus is the app's flexible functionality, allowing you to use a variety of tools to create notes. There are in-app shapes, drawing tools and speech annotations, and you can embed outside media, like images and PDFs, into files and notes. Record your voice as you type new bullet points into a note page; the clips are saved and may be exported to an iPod or iTunes. It's an innovative feature, and many attorneys may like this kind of versatility.
There is no limit to the number of notebooks that may be left open. And, to always be up-to-the-minute on everything in every location you use, there is a sync feature. You do not need to make an html file or export pages as PDFs, and if you use a Mac, your file is still located on your iPad. In other words, transferring back and forth is not an issue.
The biggest downside is the application's speed. Switching between notebooks can be very slow, some controls appear a bit too small to use efficiently (potentially making it clumsy to use), and its response time is occasionally lethargic, bordering on unresponsive. This may be due to the sheer number of features it offers users, such as multiple paper choices and binding types, 14 templates, a comprehensive manual and a walk-through PDF for new users.
Additionally, in some circumstances, you may need to use supplementary peripherals, such as a Bluetooth keyboard. Circus Ponies does not offer auto OCR for images and there is no clearly-discernible method to make notes relating to pictures or PDFs. In general, many find it is not fast enough as a stand-alone entity, although other users have found its organizational abilities to be quite formidable. Circus Ponies Notebook is $29.99 from the iTunes App Store.
Evernote Penultimate is a focused tool that does a limited number of things well. Circus Ponies is much broader, but has some operating glitches. Which you choose depends on how you prefer to manage multiple apps for multiple tasks.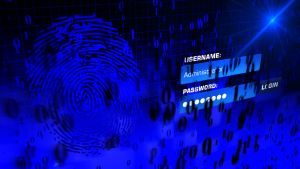 Over one million WordPress websites have been infected by a malware campaign called Balada Injector since 2017, according to cybersecurity firm GoDaddy's Sucuri. The attackers behind the campaign use all known and recently discovered vulnerabilities in WordPress themes and plugins to breach sites. They typically play out their attacks in waves once every few weeks,…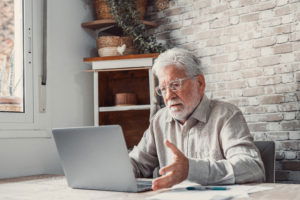 As a law firm marketing director, you understand the importance of SEO in driving traffic to your website and generating leads for your firm. However, convincing the partners of your law firm to invest in SEO can be a daunting task, particularly if they do not understand its benefits. Here are some tips on how…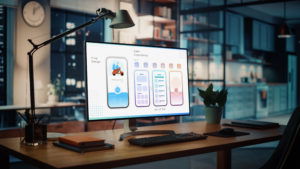 User experience, commonly referred to as UX, is an essential aspect of any marketing strategy, including law firm marketing. It encompasses everything that the user experiences while interacting with a product or service, including ease of use, accessibility, visual appeal, and overall satisfaction. The psychology behind user experience is a fascinating subject, and understanding it…