Why your law firm's online reviews matter
Online reviews are an important part of a law firm's marketing strategy. But attorneys may be reluctant to ask for reviews out of fear that these critiques will not reflect the message the firm wants to convey.
While you cannot control what clients write, it is imperative that your firm take an active role in incorporating online reviews into your marketing plan.
Law firms cannot afford to ignore online reviews, because prospective clients use them in searching for an attorney and making their decision about which firms to contact. A large and growing percentage of clients use online search engines to find an attorney, but it is important to note what they do next after hitting the search button. Google Consumer Surveys asked consumers this question, about searching for a specialty lawyer on Google, with 27.6 percent responding that they would read the reviews on Google and 18.4 percent saying they would read reviews elsewhere on the Internet. Another 29.5 percent said the first thing they would do is visit the lawyer's website. One of the most important factors that has increased the importance of online reviews is the fact that Google automatically includes them as part of search results.
Some prospective clients may set out with the idea that reading online reviews is an important part of choosing a lawyer, and they may click on Avvo or Yelp to do so. But a firm's Google rating is part of Google search results, whether the user is seeking out reviews or not. A law firm needs to be near the top of search engine results pages, and clients need to have a reason to click. A low rating, or no rating at all, simply will not do.
People are already reviewing your firm
The legal profession has long had a complicated attitude toward advertising, with many attorneys feeling that building one's reputation through word of mouth is a superior way to gain business. As law firms have adapted to the Internet era, any squeamishness about online legal marketing has largely fallen away. That said, the distinction between a crass advertisement and a sophisticated marketing strategy remains paramount.
Online reviews are the perfect union of our modern online world and the traditional notion that an attorney's reputation should be built on word of mouth. Internet reviews are the online manifestation of a law firm's reputation, and they should command the firm's attention.
Reputations are powerful because what other people say about a firm – or any business – is thought to be more objective than what a firm says about itself. As online reviews become more popular, there is no way for law firms to opt out. Clients are already posting reviews of attorneys on a number of different websites, and reportedly more people are inspired to speak out when they are dissatisfied than when they are satisfied. That is why law firms need to take a forward-thinking approach to influence the conversation.
How to handle negative reviews
Many law firms have ignored the issue of online reviews until a negative critique made them sit up and take notice. Often the first response is, "Can we get that taken down?" Usually the answer is no, but it should be noted that reviews containing false allegations may be actionable as defamation, and some attorneys have had success fighting outrageously false reviews in court. However, before taking such a step, consider the Streisand effect. A legal battle over a negative review may bring more attention than the original criticism itself, so you should make sure the resulting publicity will not reflect poorly on the firm.
Defamation aside, the vast majority of negative reviews are statements of the person's opinion posted on a third party website, so the law firm has no control over what is posted. Generally, what a firm can do is limited to two things: respond to the negative review in a professional manner, and drown out the criticism with accolades.
There is some debate over whether or not law firms should respond to a negative review, with some arguing that they should be ignored, to avoid calling more attention to them. This may be the case if someone posts a one-star review with no explanation. Such a review contains no real information and will be counteracted by the many positive reviews the firm will solicit.
However, if a review contains a substantive and potentially damaging critique, a professional response may be appropriate. Caution is advised, for several reasons. First, the firm must not reveal any confidential information about a client's case when responding to their review. The firm should also not encourage any more of a public dialogue with the dissatisfied client.
Keep in mind that the real audience for the response is not the person complaining, but any other potential clients who may be reading. The firm may wish to state in its response that it cannot respond to specifics about a client's case, as confidentiality must be protected. The response may state the firm's practices and policies with regard to the issue raised, and, if appropriate, encourage the dissatisfied client to contact the firm directly to resolve the issue. This type of response shows that the firm respects confidentiality and takes client satisfaction seriously, while providing a professional statement on the issue raised.
Asking for positive reviews
The best thing a law firm can do about negative reviews online is make sure they constitute a small percentage of the total. The attitudes of consumers toward reviews are no different for legal services than for other goods and services. If a large percentage of the reviews are negative, or the overall "star" rating is low, this gives the consumer pause. However, when reviews are overwhelmingly positive, then one or two negative reviews will be ignored. To generate that abundance of acclaim, attorneys must overcome the tendency of the satisfied consumer to stay quiet.
People turn to the Internet to complain far more often than to praise. To be satisfied is to have one's expectations fulfilled, and have no further need. Satisfaction is the desired state, and it does not spur action. However, it does not take much to get a satisfied client to express themselves in an online review. All you have to do is ask.
Of course, attorneys must follow their state bar rules regarding ethics and attorney advertising. The bar rules for different states may prohibit giving anything of value in exchange for a review, and some may ban solicitation of reviews entirely. In addition, law firms should follow the rules of any third party websites for which they are soliciting reviews. Some websites, notably Yelp, state that businesses should not ask people to post reviews. The algorithms employed to detect improper or fake reviews are becoming more sophisticated, which rewards businesses that follow the rules.
Assuming that all applicable rules are being followed, just how does a law firm go about asking a client to say something nice about them? The first consideration should be obvious: Only ask happy clients for reviews, and ask them when they are happiest. Many clients, upon receiving a large settlement check, tend to start thinking their lawyer is pretty great, and that is the perfect time to ask. Of course, not every field of law lends itself to such happy moments, but firms can solicit reviews from their most satisfied clients at a time when they are feeling the most positive.
Not every client will agree to post a review (and not all those who agree will follow through), so it is important to make the request part of the firm's normal procedure in successful cases. Asking in person may be effective sometimes, but it also makes sense to solicit an online review as part of a final letter or email to the client. This provides a reminder for those clients who may actually follow through, and it allows clients who do not wish to review the firm to ignore the request without feeling pressured. Asking for a review may not seem like the most important task on an attorney's agenda, so asking in writing as part of the firm's standard procedure also ensures that requests are made.
The final essential element in getting happy clients to leave positive reviews is to make it easy. Do not overwhelm them with options. Instead, present the client with an easy link, directly to the place where you are asking them to write the review. Your firm may wish to create a webpage with a URL that is easy to remember, like yourfirm.com/review. That page should have one or more big buttons that connect the client directly with the review form for your firm on Google, Avvo, Facebook, or another review site. The firm's own data will help determine which of these review sites to focus on, but at present Google reviews are of dominant importance.
A law firm's online reputation is vital to success. Make sure your firm has a five-star strategy for online reviews.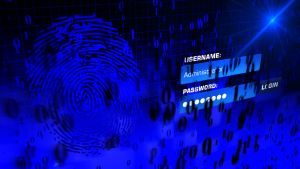 Over one million WordPress websites have been infected by a malware campaign called Balada Injector since 2017, according to cybersecurity firm GoDaddy's Sucuri. The attackers behind the campaign use all known and recently discovered vulnerabilities in WordPress themes and plugins to breach sites. They typically play out their attacks in waves once every few weeks,…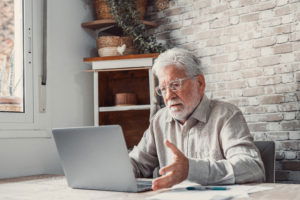 As a law firm marketing director, you understand the importance of SEO in driving traffic to your website and generating leads for your firm. However, convincing the partners of your law firm to invest in SEO can be a daunting task, particularly if they do not understand its benefits. Here are some tips on how…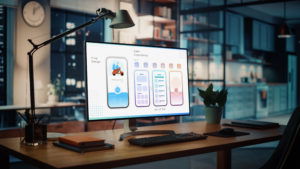 User experience, commonly referred to as UX, is an essential aspect of any marketing strategy, including law firm marketing. It encompasses everything that the user experiences while interacting with a product or service, including ease of use, accessibility, visual appeal, and overall satisfaction. The psychology behind user experience is a fascinating subject, and understanding it…