Optimize Your Client Intake Process
If you are spending your time and money on things like advertising, networking, search marketing and social media to help you get more face time with potential clients, you need to have a solid lead intake process to ensure you do not lose people once they express an interest in your firm. Lead intake encompasses everything you and your staff do once you begin communication with a prospect. This can include email, phone follow-ups and in-person meetings – any action that places you in contact with a person you hope to convert to a new client.
Months- or years-worth of marketing efforts can be wasted if your firm executes lead intake poorly or inconsistently. The business of handling inquiries is an integral part of a practice and should not be an afterthought, but it unfortunately too often is. Here are some strategies for handling much coveted leads that can help your firm turn a higher percentage of contacts into clients:
Take time to respond when you are truly available. Too much interaction that occurs between individuals is reactive. Reactions are generally more emotional, and the quality of reactive correspondence can vary widely depending on the day, your mood and even the weather. When handling prospects, you must take time to respond. A response is engaging – by truly responding, you will be able to pull valuable information from the interaction about the needs of the prospect and the viability of the lead. If you find that on "bad days" you get poor quality leads, you may need to take a step back and focus on a more responsive style of lead intake.
Check your electronic communications. Attorneys are used to getting to the point. Quickly. However, in the land of email, this can come across as abrupt or even rude; you do not know how others will interpret such a matter-of-fact style of correspondence. When sending emails, always make sure to start with a greeting and end with a signature. Include details. Add explanations. Remember, prospects do not live in your world and they need to know they are being heard.
Share responsibility. Managing and responding to leads can take a lot of time, and this is time you should be using to help current clients. Consider hiring and training an assistant who is dedicated to lead intake to remove some of the burden from you and other attorneys who should be focused on their cases. Having an employee devoted to handling leads can also make the process easier for prospects, helping build trust in your firm.
Have a system for storing lead information and responding on a schedule. This may seem obvious, but a surprising number of firms are somewhat erratic in the timing of their replies. Your firm should have a rule for how much time is allowed to pass before you respond to an inquiry. It is also helpful to have some sort of management software, like Salesforce, that allows you to monitor leads, track interaction and progress with prospects and collaborate with staff to make sure no one falls through the cracks.
Do not make assumptions. Professionals of all stripes have said it at some point, "This person [case, project, proposal] is just not worth my time." And, yes, some leads are bad. But make sure you take the time to accurately assess leads before you decide to refer them to a colleague or other service provider. Do not make judgments about the about the quality of a lead before you have heard the person's whole story and asked pertinent questions about his or her issue.
Listen. It is easy to get into a rut when dealing with new inquiries, especially if your firm focuses on a niche area of the law. Try to remember that this is likely the first time the person you are talking to has dealt with this issue, and really listen to them to gain an understanding of their individual situation.
Taking the time to create a system for handling lead intake is well worth the investment. Marketing, the business of building leads, is often one of the more resource-intensive aspects of running a firm. You owe it to yourself and your staff to follow through with a consistent process for client conversion.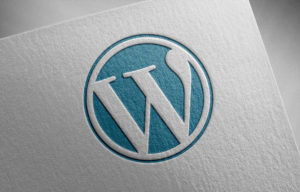 Are you looking to maximize your law firm's website's potential? You're in the right place. WordPress offers a wealth of plugins that can improve your website's functionality, from search engine optimization to online event scheduling. Here are five must-have plugins for law firms: Gravity Forms – Communication is key when it comes to your law…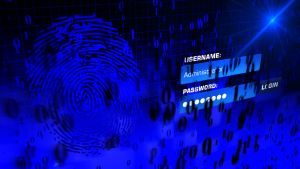 Over one million WordPress websites have been infected by a malware campaign called Balada Injector since 2017, according to cybersecurity firm GoDaddy's Sucuri. The attackers behind the campaign use all known and recently discovered vulnerabilities in WordPress themes and plugins to breach sites. They typically play out their attacks in waves once every few weeks,…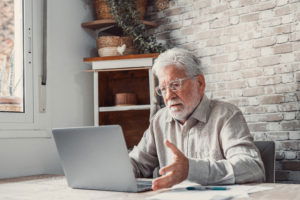 As a law firm marketing director, you understand the importance of SEO in driving traffic to your website and generating leads for your firm. However, convincing the partners of your law firm to invest in SEO can be a daunting task, particularly if they do not understand its benefits. Here are some tips on how…