Optimizing for Mobile Search
As smart phones have proliferated, more and more people are conducting online searches with their mobile devices rather than a desktop computer. This includes not only on-the-go searches such as nearby restaurants, but also law firms. Is your firm's website optimized for mobile search?
Why Mobile Search Matters

It is estimated that about 25 percent of all searches currently come from mobile devices. Search engines recognize when users are searching from a mobile device and tend to display mobile-friendly websites to those users. If your firm's website does not have a mobile option, those users are less likely to find you. Online activity is continuing to shift toward handheld devices, so optimizing web content for them will only get more important with time.
Search engine optimization focuses on moving your website up in the ranks of results from search engines, primarily Google. There are differences in ranking between smart phone and desktop searches for some search engine queries. The variations include a preference for local results when searching from a mobile device and a preference for mobile-optimized content.
If potential clients are searching for attorneys using their handheld devices, and both the users and the search engines they use prefer mobile-optimized content, then your firm needs to have a mobile version of your website available. What does that look like?
Mobile Design
A mobile-friendly website is optimized for use on a cell phone, tablet, or other portable device. To be most effective, your mobile site should not just be a slimmed-down version of your regular website, but should have its own unique design, focusing on just a few important features. The whole point of a mobile-friendly website is that the regular desktop version has too much content for a small screen. Developing a mobile version of your website should be a redesign from the ground up.
Mobile-friendly websites should have a simple, clean design, present a small amount of information on each page, and be just as functional on a vertical-format screen as horizontal. The menu options should be easy to access from a small touch screen, and the navigation should be simplified as much as possible. Rich content such as images and videos will load slowly, so make sure that file sizes are not too large, and use such content sparingly.
People searching from a mobile device are often not conducting a detailed search. They may be using a few spare minutes to quickly get an idea of what options are out there. Particularly for an important decision such as choosing an attorney, potential clients may spend a longer period of time at home later exploring your full website. When users access your mobile website, the design should help them access small chunks of information quickly. If users do want more information in the moment, they should be able to access the full version of the website from the mobile version.
For people searching with their mobile device and ready to get more information with a phone call, convenience is key. Don't forget that users are often viewing the website from their cell phones. Make sure it is easy for them to call you with the touch of a button. A click-to-call button should take users directly from the mobile website to their phone's calling interface, with your firm's number entered and ready to call.
Creating a user-friendly mobile version of your website will not only improve your search ranking from mobile devices, but make it more likely that mobile users will make use of your firm's website once they find it.
Social Media and Apps
Many mobile users are constantly connected to social networks like Facebook and Twitter, so the mobile version of your website should have embedded links to those media. When content is easily shared across social networks, your site's visibility and traffic will increase.
Instead of searching for a business with Google or Bing on their device's web browser or the search engine application, potential clients can also search directly through applications from Facebook, Yelp and others. Users of Apple's iPhone can use the Siri function to search.
Facebook has its own internal search function that allows users to search postings from their friends and others, an area of the web that Google does not search. The company has also introduced Facebook Nearby, which functions as a local business search tool, only available on mobile devices.
Yelp, which offers user reviews of all types of businesses, including law firms, reports that nearly half of its searches are from mobile devices. Yelp's large database of businesses and the valuable impact of reviews from real people make it a very popular search tool.
The more activity your firm has in these networks, the more likely it is to show up in search results. Your firm should have a Facebook page that is updated and maintained, and as much activity as possible in other networks. Your mobile website should have as much locally relevant content as possible, as mobile searches, including Siri, have a strong preference for local listings.
The bottom line is that a large number of potential clients are conducting online searches from mobile devices, and that number is only going to grow. With mobile search optimization, you can be sure they find your firm.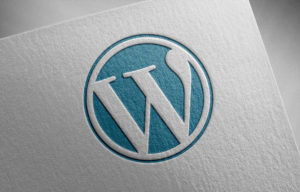 Are you looking to maximize your law firm's website's potential? You're in the right place. WordPress offers a wealth of plugins that can improve your website's functionality, from search engine optimization to online event scheduling. Here are five must-have plugins for law firms: Gravity Forms – Communication is key when it comes to your law…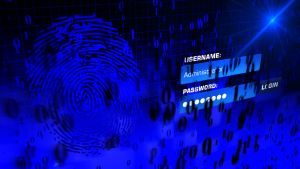 Over one million WordPress websites have been infected by a malware campaign called Balada Injector since 2017, according to cybersecurity firm GoDaddy's Sucuri. The attackers behind the campaign use all known and recently discovered vulnerabilities in WordPress themes and plugins to breach sites. They typically play out their attacks in waves once every few weeks,…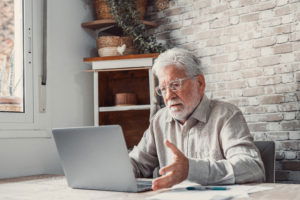 As a law firm marketing director, you understand the importance of SEO in driving traffic to your website and generating leads for your firm. However, convincing the partners of your law firm to invest in SEO can be a daunting task, particularly if they do not understand its benefits. Here are some tips on how…