Personal Branding Tips for Attorneys
The way you present yourself as a professional affects everything from your relationships with clients and peers to your reputation in an industry. Personal branding is a conscious decision about how you want to be perceived by others and a deliberate effort to shape that image. Attorneys can harness the power of personal branding to present the best versions of themselves in order to increase professional opportunities and meet their goals.
Personal branding is about determining one's skills and strengths, and then highlighting them effectively so that people around you know who you are and what you represent.
For example, two personal injury attorneys may be equally successful and sought after by their clients. However, one may be known for his negotiation prowess and the other for his aggressive approach. Even though they operate in the same practice area, their qualities differentiate them from one another and comprise their respective personal brands.
Many attorneys believe they do not need personal branding as they are already part of a law firm that has its own brand identity. However, while attorneys may be well-respected internally within their firm and by their clients, they may have little visibility outside of that circle.
That is where personal branding comes in. An effective personal brand can help lawyers broaden their network and achieve various professional goals, whether it is becoming more active in the community, bringing more business to their law firm or gaining recognition as an expert in a practice area. The legal profession is inherently based on relationships and reputation. Having a clearly defined personal brand can help attorneys stand out in a crowded, competitive market.
If you do not take the time to intentionally develop your personal brand, others will inadvertently do it for you. Rather than letting it coast on autopilot, attorneys have the power to take control of their personal brand and shape it into what they want. Review sites like Yelp and Google+ garner lots of traffic, but there is a good chance the information on them is likely to be sparse or inaccurate. Attorneys can manage how they appear on such sites, as well as clean up any online content that does not support the professional image they wish to project. Being deliberate about building and maintaining a positive personal brand can allow attorneys to get noticed for the right reasons.
How to define and build a personal brand
Developing a personal brand involves some introspection and honest self-reflection. Attorneys should start by defining themselves and their personal brand with a clear mission statement. The first step is to determine where they are today. Just like with marketing and branding for law firms, lawyers need to identify their area of specialty — such as family law or employment law — and define their target audience.
Although being objective about one's own strengths and weaknesses may be challenging, it is also essential for attorneys to critically analyze their skillset. What do you do extremely well? Which areas have room for improvement? For instance, writing, public speaking, leadership or the ability to negotiate complex issues are all key skills for lawyers. Think about what you are known for and what you want to be known for. What do you offer that sets you apart from others? What professional or personal experience do you have that other people do not? What drives you to succeed?
The answers to these questions will provide the foundation on which to build your personal brand. Bear in mind that branding is not about changing yourself into something you are not. It is about authenticity and presenting the best possible version of yourself. In the early stages, it may also be useful to ask trustworthy colleagues, family or friends for feedback that will better inform your personal branding strategy.
Developing and promoting a successful personal brand is not something that happens overnight. Just like other aspects of marketing, it is an ongoing process that requires consistency. Ultimately, it is worth the effort.
Attorneys can use many different marketing tools to build their personal brand. A good starting point is the attorney biography, which is one of the most-read pages of a law firm website. It provides an excellent snapshot of your skills and who you are as a professional. Keep your biography updated with credibility-boosting features such as awards, articles you have written and other professional accomplishments.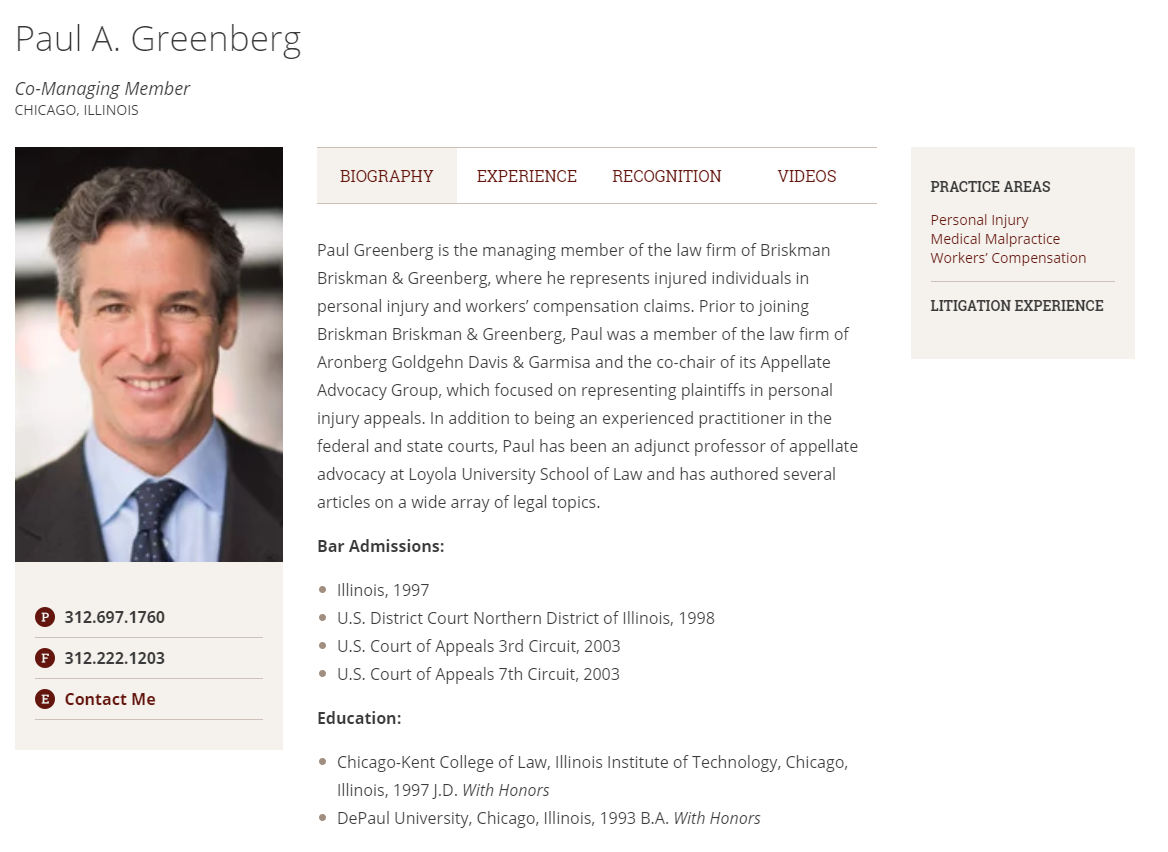 Most law firms understand the benefits of promoting their attorneys on their website, and they usually devote a page or section to each individual. However, for personal branding to achieve maximum impact, lawyers need to promote themselves beyond their law firm website. Social media is a useful brand builder for attorneys seeking to boost their online presence. They can share blog posts and other information related to their practice areas on social platforms like Facebook or Twitter. Although lawyers may already have social profiles and pages on various directory websites, they should optimize them to ensure their personal branding is consistent with that of their law firm website's biography.
Content marketing such as blogging can also help build a personal brand. Attorneys can write and publish strategic, high-quality content on various platforms frequented by their target audience. A multitude of personal branding opportunities also exist outside of the digital world. Lawyers can participate in various community organizations, bar associations and networking events to engage with others who would benefit from their skills and experience. The combination of well-managed social media accounts, an up-to-date website, biographical information on various pages and positive articles from respected news outlets can serve to present a credible and compelling personal brand.
Aligning a personal brand with a firm brand
Law firms and their attorneys need to have a symbiotic relationship in which they strike a balance between the personal brands of individual attorneys and the firm's overall image. They must ensure attorneys and staff have brands that align with the firm. Attorneys with strong personal brands are an asset to the law firms they belong to. As a result, a respected lawyer's reputation often spills over to the firm they work for. Both the law firm and attorney benefit in the form of more business and prospects.
For law firms, branding is a deliberate way to stand out from other firms in the same practice area and attract the desired clients. An attorney's personal branding works in much the same way. It is a way to let people know what you do, why they should hire you and why they should work with your firm.
While firm branding and attorney branding may overlap, with a personal brand the focus is on you. Clients hire lawyers for a variety of reasons. Some choose to work with a law firm because they have heard a lot about it, while others may seek out a particular attorney because of their expertise pertaining to their case. For example, you may be skilled at handling car accident cases. When implementing personal branding, you would state that your law firm takes on a wide range of personal injury complaints and that you are the go-to attorney for car accident cases.
A strong personal brand can be highly beneficial for marketing and business development. By standing out from the crowd with a well-crafted brand, you organically attract more clients, projects and opportunities that align with your strengths and goals. An attorney with a strong personal brand will also attract more media attention. When a reporter needs an authoritative quote, they are likely to reach out to a lawyer who has a recognizable personal brand.
Personal branding also helps clarify where attorneys should spend their valuable time and energy. Should you devote an extra few hours to revising a document? Or, should you stop your current task and respond immediately to emails? The answer will differ depending on your brand and professional goals.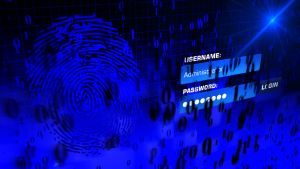 Over one million WordPress websites have been infected by a malware campaign called Balada Injector since 2017, according to cybersecurity firm GoDaddy's Sucuri. The attackers behind the campaign use all known and recently discovered vulnerabilities in WordPress themes and plugins to breach sites. They typically play out their attacks in waves once every few weeks,…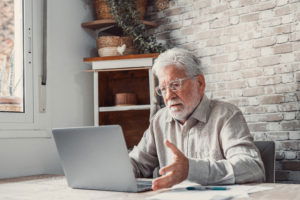 As a law firm marketing director, you understand the importance of SEO in driving traffic to your website and generating leads for your firm. However, convincing the partners of your law firm to invest in SEO can be a daunting task, particularly if they do not understand its benefits. Here are some tips on how…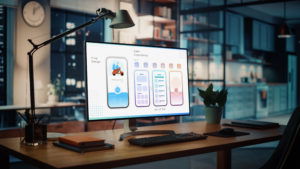 User experience, commonly referred to as UX, is an essential aspect of any marketing strategy, including law firm marketing. It encompasses everything that the user experiences while interacting with a product or service, including ease of use, accessibility, visual appeal, and overall satisfaction. The psychology behind user experience is a fascinating subject, and understanding it…