Personalization Improves Law Firm Website Performance
The old days of creating a simple website to promote a law firm's practice are over. Now, law firms need to personalize their websites to better provide relevant content that resonates with a wide range of people. When potential clients miss relevant information or do not find the website at all, law firms lose opportunities to boost their clientele and profitability.
Many law firms are developing websites offering personalized content that greatly enhances the user experience and leads to new clients and cases.
Instead of using a one-size-fits-all approach to content, website personalization enables law firms to utilize business-to-consumer strategies and tactics to connect people with the content that is most relevant and compelling to them.
Law firms also can utilize technology to assess visitors' interactions, browsing preferences and where they go while visiting the website. That helps to better determine what is most important to that particular individual, versus what is more important to potentially millions of other visitors.
The following is a closer look at how website personalization can help your law firm better communicate particular solutions to visitors' problems by utilizing website personalization.
Know your audience
It is impossible to personalize a law firm website without first knowing its audience. With potentially thousands of visitors from around the country, it might seem daunting to know a website's audience, but technology can make the task easier.
A law firm operates in a geographically defined area based on attorney licensing and physical location. A firm's website audience is also likely located in the same geographic area. Online tracking tools that identify unique IP addresses of each website visitor can help to determine the exact geographic location of website visitors, and match them to specific locations.
Identifying audience behavior and demographic profile is important. Law firms can study behavior by collecting data on which pages a particular visitor browses, time spent on each site and whether or not the visitor is new to the website or a return visitor. Demographics can include geographic location and time accessing the website. Using simple surveys that help people to self-identify as male or female, ages and other basic personal data also can help to create unique profiles for each visitor, including any social media profiles they might have and provide.
Once a website audience is identified, it makes it much easier to personal the experience by tailoring it to each one. It helps to start with the homepage that a law firm presents when people access it for the first time.
Homepage landings often fail
Many online marketers think of a website homepage to be like entering a storefront. The experience is exactly the same for everyone, which raises a major problem – not everyone seeks the same thing. Forcing everyone to access the exact same information can discourage those seeking answers that help with their particular situations. It also makes the experience highly impersonal, and that turns off potential clients.
There are many ways in which a law firm can utilize website personalization to improve the homepage and make the experience better for potential clients. Website visitors come from many online searches, different locales and at different times of day. That makes it possible to tailor the homepage for many different visitations.
Instead of having a single homepage that addresses all visitors, each person who comes to your website can have a much more unique and personal experience. Often, a simple change in imaging and wording is all it takes.
For example, a law firm that handles personal injuries will have potential clients from many different backgrounds. Some might have injuries from vehicular accidents. Others might have suffered slip-and-fall accidents, and yet others might have workplace or other injuries with which they seek legal help.
Rather than providing a single homepage that requires the visitor to locate and navigate toward relevant content, a personalized homepage designed for particular search terms, such as "car accident" or "workplace injury," will better engage and guide a law firm's website visitor. It also will help that potential client to better learn about a law firm's areas of practice and experience, while guiding them to the most relevant and useful information for them. That helps to keep visitors engaged, while also increasing their time on site and page visitations, which help with SEO rankings.
Website personas make browsing more personal
Law firms can make the user experience more personal by developing an online persona that better guides website visitors to the content they most desire. Some might seek information on personal injuries, while others might be interested in other areas of law, such as contractual law. A law firm's areas of specialization will help to narrow searches, but many visitors likely have no idea what a particular law firm does, and instead are simply looking for solutions to their particular problems. Website personalization can help.
A good example is a virtual online assistant, who can ask questions designed to guide new visitors to the information most relevant to them, while making the experience more personal. It helps if the virtual assistant has personable image.
A virtual assistant gives a law firm's website visitor something beyond text and images to browse. Better still, a virtual assistant helps people find the information they find most useful, while keeping them engaged and improving the overall user experience via website personalization.
Marketing tools support website personalization
Website personalization can make each visitor enjoy a wholly unique and immersive experience. Visitors can access content that is truly relevant to them, which makes them more likely to become future clients. Harnessing the power of marketing tools helps to affirm the success of website personalization.
Performing A-B testing of longstanding website pages compared to new personalized pages typically affirms the effectiveness of personalization, while identifying areas needing improvement. Similarly, account-based marketing tools can help determine the particular effectiveness of specific web pages in generating leads that result in cases and paying clients. Harnessing the power of the internet is much easier when law firms personalize their websites for greater engagements that lead to better client leads.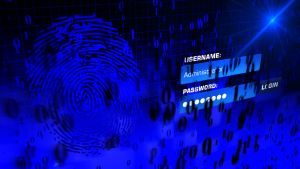 Over one million WordPress websites have been infected by a malware campaign called Balada Injector since 2017, according to cybersecurity firm GoDaddy's Sucuri. The attackers behind the campaign use all known and recently discovered vulnerabilities in WordPress themes and plugins to breach sites. They typically play out their attacks in waves once every few weeks,…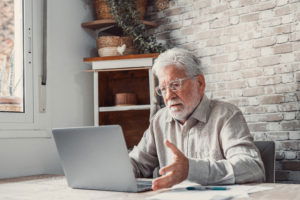 As a law firm marketing director, you understand the importance of SEO in driving traffic to your website and generating leads for your firm. However, convincing the partners of your law firm to invest in SEO can be a daunting task, particularly if they do not understand its benefits. Here are some tips on how…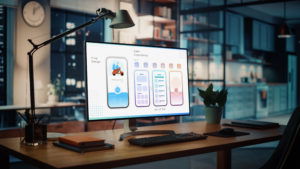 User experience, commonly referred to as UX, is an essential aspect of any marketing strategy, including law firm marketing. It encompasses everything that the user experiences while interacting with a product or service, including ease of use, accessibility, visual appeal, and overall satisfaction. The psychology behind user experience is a fascinating subject, and understanding it…