Product Spotlight : Gamification for Business Development
Apps that hone marketing and client retention skills
The number of attorneys licensed to practice in the United States has doubled over the last 30 years. The overall population has also increased, but only by one third. If this trend continues, competition among attorneys for a limited number of clients will only grow.
At one time, firms had enough business to take on clients as they chose them. Marketing was primarily referral-based, and attorneys redirected problems to one another as they arose. In short, there was less need to be proactive to garner new clients.
These days, traditional marketing companies share many of their new challenges with legal marketing professionals. Above all else, both groups are seeking to market products/services effectively, source customers/clients and retain them. The new mindset needs to be implemented if a law office wants to build itself for the future. Two years ago, the American Bar Association even instituted a requirement that all attorneys become technologically savvy by a legal-specific definition. Times are changing. Marketing a law firm is changing. It is time to grow.
You'll need practice to learn to market your law firm. Fortunately, you can follow a concrete set of actions as you begin.
First, you'll need to identify the marketing strategies that produce the best results for your firm. Once you have measured results factually, stop doing what only sort-of works and put that effort into your more successful attempts. Make one change at a time so that you can continue to gauge changes.
To measure results and gauge success, you'll need to ask some tough questions and define your needs. What are your goals? What personnel do you need to take steps toward them? Are there any sacrifices that need to be made in order to enable the changes you want? Brutally honest answers can determine your next steps. When you shift from a reactive mindset to a proactive mindset, you will begin to attract clients to you. Aim to increase client opportunities, not reduce liabilities while waiting for business.
Practice Boomers
Eventually, you'll need objective, outside assistance to achieve your goals. When that happens, to whom do you turn?
To implement changes that allow for growth, a firm needs careful organization. That may sound simplistic, but many firms lack a sound organizational system to handle referral sources. Law firms need new business all the time. A human touch shows clients and colleagues that they matter to you. Neglected relationships weaken business connections until they break.
Enter Practice Boomers, a company whose program claims to help produce a six-to seven-figure income. For best results, the company suggests you adhere to their nine- to twelve-month online program. Each lesson takes five minutes a day. Each offers direct, succinct information, complete with immediate action steps.
Practice Boomers provides a curriculum of e-learning videos created for attorneys. They help provide strategies and enhance skills needed for successful business development. The course consists of 52 videos, each of which is paired with an attorney interview. In the interviews, lawyers discuss what tactics have proven to be successful in their efforts to grow their practices, giving you the opportunity to learn from real-world experiences.
Anyone in your firm can enroll and take the lessons. Topics include business development, time management, networking, accessing the resources of your current client and professional networks, turning good client service into new business, finding and maintaining referral sources, and defining your brand within your market. The online courses include a tracker, so firms can monitor the progress of attorneys throughout the course and make sure they are adhering to the development roadmap it establishes.
Each video features top business consultants to attorneys across the country. The program is also enhanced by semi-monthly group coaching sessions, in which participants can discuss progress and strategies with one another. If those enrolled do not participate in these Mastermind coaching calls, your head of marketing receives a note in usage reports. All log-ins to online material are recorded. The courses can be viewed online or on iPhones and iPads through the Practice Boomer's app. It's an investment partners, associates and interns will not want to miss.
WJF Institute Training Game
The WJF Institute Training Game is not really a "game" in the traditional sense of the word. It is a mind-sharpening tool that helps attorneys see the future growth of their firms in the now. It offers strategies to refocus goals, learn new approaches to marketing and branding, and develop the skills to position a law firm in the 21st century. The WJF Game trains lawyers to understand that they can still resolve legal issues while maximizing their marketing roles.
Marketing may not be part of an attorney's native skill set, but anyone can be trained to adapt to today's marketplace.
With the WJF Institute Training Game, marketing professionals who understand the legal niche train attorneys to market effectively and efficiently. Most often, this is accomplished through a series of thought-provoking questions that sharpen a lawyer's focus. The WJF Institute Training Game is built on thousands of lawyers' business development behaviors. With this tool, trailblazing entrepreneurial attorneys are passing on their marketing style and successes
to others.
Thinkers, in psychological parlance, are naturally task-oriented and skeptical, but not necessarily naturally skilled at building relationships. Almost 70 percent of attorneys are considered thinkers. The WJF Game was created to coach lawyers to be more effective in building relationships while growing a business.
The app shows three columns of information: the standard marketing model today, past marketing models from the IBM Solution Selling modality and predictions for the future of law firm business development. The last column guides users to develop a mindset that is more responsive to what their existing and potential clients want and need. Although it is marketed as a game, the real-life application is far more profound than the genre usually implies.
As with any tool, it is always best to research before making a decision to buy. Take your firm's working environment into consideration. Plan who is to use it, what is to be accomplished and how the goals set are to be reached. Just by changing your perspective on building a bigger law firm, success suddenly seems highly attainable. The strategic help available from business development games goes a long way.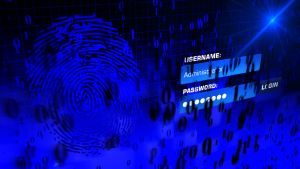 Over one million WordPress websites have been infected by a malware campaign called Balada Injector since 2017, according to cybersecurity firm GoDaddy's Sucuri. The attackers behind the campaign use all known and recently discovered vulnerabilities in WordPress themes and plugins to breach sites. They typically play out their attacks in waves once every few weeks,…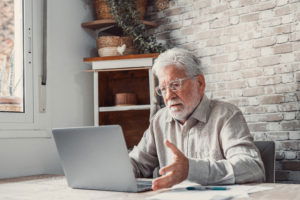 As a law firm marketing director, you understand the importance of SEO in driving traffic to your website and generating leads for your firm. However, convincing the partners of your law firm to invest in SEO can be a daunting task, particularly if they do not understand its benefits. Here are some tips on how…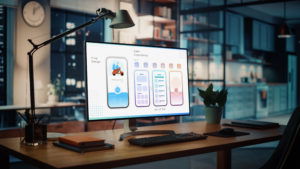 User experience, commonly referred to as UX, is an essential aspect of any marketing strategy, including law firm marketing. It encompasses everything that the user experiences while interacting with a product or service, including ease of use, accessibility, visual appeal, and overall satisfaction. The psychology behind user experience is a fascinating subject, and understanding it…