Take Cover: Choosing and Mastering Professional Liability Insurance
In the 1950s and 1960s, the conventionally wise avoided suing a lawyer at almost any cost. Today, no such convention protects attorneys, or professionals in any field, from professional liability suits. No matter how well-prepared and well-documented your steps, an unhappy client may become a plaintiff against you.
Should you find yourself in this unfortunate position, you should be able to turn to your professional liability policy. Not all legal professional liability policies are created and written in the same way, so pay special attention to the selection of this extremely valuable coverage. Moreover, make sure you master its terms well before the day you find yourself under legal pressure.
"Legal Professional" is a specialty type of coverage, so do not expect to purchase it from the same agent from whom you acquired your auto or homeowners insurance. Ask for referrals from your legal friends. If you are a new practitioner, check with your graduating school for recommendations. Your local Bar Association may offer a directory—in which you may find advertisements from local agents.
When shopping for a policy, several factors must be considered
Choose a carrier licensed to do business in your state. If possible, avoid purchasing a policy from an Excess and Surplus Lines Company (E&S or Non-Admitted Carrier). E&S carriers are not licensed to offer coverage in a specific state. As such, risks you encounter where you do business may not be covered. Unfortunately, if your previous coverage has lapsed, been discontinued by a former carrier, or had claims activity in the past, an Excess and Surplus carrier may be your only option.
If you change carriers, your new carrier should offer coverage for all prior acts. If not, you must purchase a liability trial from your old carrier. If you permit gaps between carriers, you could find yourself facing an uncovered claim.
After finding a suitable carrier, evaluate the structure of available policies. Professional liability policies can be written in two different forms: "occurrence" or "claims-made". Occurrence policies are easier to understand. Under an occurrence form, your policy will respond no matter when a claim is made, assuming that the incident occurred while the policy was in force. Under a claims-made form, the policy only covers a claim when the policy has been in force with the same company, without interruption or lapse, from the time of the incident to the time of the claim. What, you may ask, is the advantage of a claims-made policy? Cost. Generally, a claims-made policy will be cheaper for your firm in early years.
Next, determine how your firm will pay for the potential costs of a defense. If you select a policy that offers unlimited coverage, the cost of your defense for a specific incident falls to your carrier, even if that cost exceeds the limits of liability set for your regular policy. Unlimited defense coverage offers your firm a more complete, more expensive policy. You can save a substantial amount of money by selecting a policy in which defense costs are set within your limits of liability. With this strategy, you may be able to erode the limit paid on a judgment. Ultimately, you would pay only a portion of the total cost.
The total cost of your policy will depend on the limits of the coverage you select: the higher your limit, the higher your premium. Generally, coverage is available at "25/75", "50/100", "100/300", or "250/500." The first half of this limit is the cost for a single occurrence, and the second is the aggregate amount paid out in one year (both in thousands). Still higher limits are available. Consider the size of your practice, your practice's specialty focus, and the level of experience you, your partners, and your staff have.
The insuring agreement in most policies will cover alleged negligent acts of attorneys. Lawyers are most often sued for negligence because of failure to meet statutory deadlines (e.g. failing to file within the statute of limitations, or missing important deadlines during the progress of a case). You may encounter other common complaints: improper preparation for trial, failure to follow court orders, failure to file a foreclosure action or mechanics' lien for a client after agreeing to do so, or failure to research the registration of certain patents as promised. These issues are usually covered in the standard insuring agreement. Policies generally pay for honest errors or omissions.
As with any insurance policy, pay close attention to exclusions. Most legal professional liability coverage excludes ERISA and many other federal programs. Most policies will exclude, or give limited coverage to, allegations of fraud, breach of fiduciary duty, or dishonest acts. If your firm becomes deeply involved in trust work, make sure your policy does not exclude that aspect of your practice. Remember, insurance policies can be tailored to include specific contingencies.
The purchase of your professional liability policy is extremely important. Take time to speak with an experienced insurance agent or broker familiar with the legal profession, and evaluate all the options he or she offers you.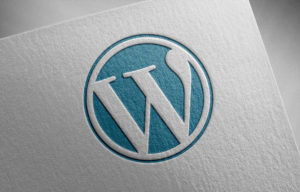 Are you looking to maximize your law firm's website's potential? You're in the right place. WordPress offers a wealth of plugins that can improve your website's functionality, from search engine optimization to online event scheduling. Here are five must-have plugins for law firms: Gravity Forms – Communication is key when it comes to your law…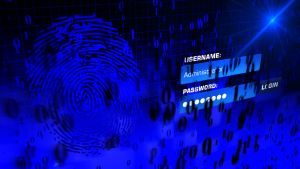 Over one million WordPress websites have been infected by a malware campaign called Balada Injector since 2017, according to cybersecurity firm GoDaddy's Sucuri. The attackers behind the campaign use all known and recently discovered vulnerabilities in WordPress themes and plugins to breach sites. They typically play out their attacks in waves once every few weeks,…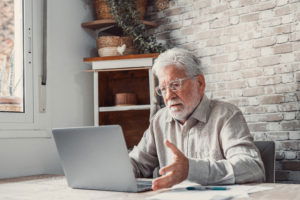 As a law firm marketing director, you understand the importance of SEO in driving traffic to your website and generating leads for your firm. However, convincing the partners of your law firm to invest in SEO can be a daunting task, particularly if they do not understand its benefits. Here are some tips on how…