Read Now! Creating Calls to Action that Work
Very rarely does someone go online just to click around and see what is "out there." Users are searching for specific information, and it's likely they already know what they are looking for when they encounter your website.
It is your website's job to immediately connect visitors with the right message, and direct them to take a specific, desired action. Visitors who leave your site without doing so represent wasted opportunities. To get those visitors to act before they click away, the most essential element of a website's design is an effective call to action.
Designing Calls to Action

The design of your firm's website is only as good as its ability to generate leads. You want it to have a professional look and feel that is representative of the services and benefits you provide to clients. But beyond mere aesthetics, you want your website's design to support your calls to action. Set the stage by providing a compelling reason for visitors to take action. In a prominent location, briefly explain how you help clients. One option for engaging a visitor is to pose a question and then provide an answer through a call to action.
It's important that you do not give visitors too many choices: choices create confusion. Instead, limit options to make taking action easier. Research has shown that consumers who are given a wide variety of products from which to choose are less likely to make a purchase than those who are presented with a limited selection. This is particularly true online where people's attention spans are extremely short.
Plan the path you want visitors to take and organize a hierarchy of actions. Do you want them to click through to a targeted practice area landing page from which they will fill out a form? Or is your focus on converting directly from your site's home page? Once you have determined the desired path, you will be better positioned to craft calls to action that work.
For example, choose one primary call to action, like "Talk to an attorney today," or "Get help now" and give it the most visual weight. There may also be other things a prospect can do that would be helpful, like RSVPing for a seminar or downloading a free report. Multiple action items are okay, but they must be assigned varying levels of importance. Make secondary action items smaller and place them in less prominent positions. You may even present a secondary call to action after the user has completed the first, like providing a newsletter sign up option on a form submission "Thank You" page.
Situate the primary call to action prominently above the scroll and give it room to breathe. White space plays a critical role in assigning importance to an item. The more space – and less visual clutter – you have around your call to action, the more it will stand out.
Further distinguish action items with color and size. Pick a secondary color that contrasts with your site's primary color and use that for the most important buttons or icons. Then, make your calls to action big. The "download" button on the Firefox landing page, for example, takes up a large part of an entire side of the page. There is no question as to what you are being directed to do.
Be sure to give attention to your whole website. Place a quick contact form on every page, and include phone numbers at the top and bottom. If pages are long, consider adding an additional "contact" link below the content. Make sure there is not a page on which the user is left wondering where to go next.

Building Good Forms
Attorneys rely on collecting information that will allow them to follow up with website visitors. Since you do not want to establish an attorney-client relationship directly through your website, the goal must be to get the user to contact you. One of the easiest ways to do this is through the use of forms. Forms should not be a design afterthought. All form elements can be styled so that they fit perfectly with the rest of your site's design. Creatively designed forms can even become a focal point.
When selecting form fields, do not try to collect unnecessary data. Getting a name, email and phone number is sufficient. With this, you can step in and do the work of securing a consultation and turning the prospect into a client. It is tempting to try to get as many details as possible, but form conversion decreases dramatically with each additional field.
Using Descriptions to Get Clicks
An often under-utilized opportunity to take advantage of calls to action exists within a website's search result. Google has not used keyword or description tags to determine relevance within its search algorithm for a number of years. This frees firms from having to stuff their website descriptions with awkward, keyword-laden sentences. Instead, they can be crafted as calls to action that help increase your click-through rates.
The website description is the snippet of text that appears directly below the site name in a search result. It provides a small but prominent (and free) marketing opportunity. You can use your description to present a benefit to those searching for an attorney and to ask them to visit your website. It also gives your firm the opportunity to reinforce the language that people will encounter once they reach your website. Try using some of your on-site copy in your descriptions.
Experiment with the wording you use in your description tag. You can try targeted language such as "Get help now with your auto accident case," or even "Click here if you are facing drug charges." You can include a phone number or offer in your description. Test how each does – you will likely find that some combinations work better than others. Keyword-laden descriptions are of no help to prospects. Tell them why they should choose your result.
In addition to the description tag, rich snippets give your firm the ability to create an even more custom, targeted search result. You can add a picture, client reviews and even media elements like videos. Crafting your search result to speak directly to clients and give them a reason to choose your website will promote a better click-through rate and give your firm more exposure.
Despite what consumers may think, they really do not crave options. Purchasing behavior and conversion studies prove the contrary: People like to have their decision process made easier. Understanding what you want your website users to do and making that choice effortless will help maximize your site's effectiveness.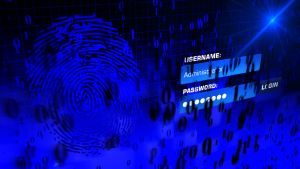 Over one million WordPress websites have been infected by a malware campaign called Balada Injector since 2017, according to cybersecurity firm GoDaddy's Sucuri. The attackers behind the campaign use all known and recently discovered vulnerabilities in WordPress themes and plugins to breach sites. They typically play out their attacks in waves once every few weeks,…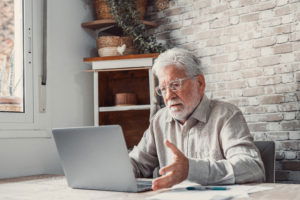 As a law firm marketing director, you understand the importance of SEO in driving traffic to your website and generating leads for your firm. However, convincing the partners of your law firm to invest in SEO can be a daunting task, particularly if they do not understand its benefits. Here are some tips on how…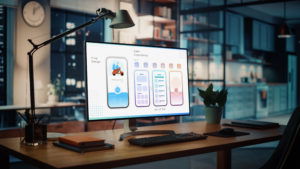 User experience, commonly referred to as UX, is an essential aspect of any marketing strategy, including law firm marketing. It encompasses everything that the user experiences while interacting with a product or service, including ease of use, accessibility, visual appeal, and overall satisfaction. The psychology behind user experience is a fascinating subject, and understanding it…