Say What?! How to Interact with Client Comments Online

Interact Successfully With Online Commenters and Control Your Firm's Message.
Are you on Pinterest, Facebook, Twitter, LinkedIn, or even Ning? Have you spent a lot of time getting your social media presence known in the new Web 3.0? If so, what do you do with those social networks? Do you post advertisements, specials, deals, or even show off cases you have won? Do you tell the world about what makes your practice better than the others in your practice areas? But what happens when a comment can bring down your firm's credibility?
While you have been busy setting up a social marketing campaign, the world wide web 3.0 has been busy as well, posting comments about you and your firm either positive or negative on websites. This is bad news for you because no matter how much time you spend telling the world about your expertise and services, you have never taken the time to respond to client and prospects' concerns. When you tune out online comments like a radio station that gets bad reception, your online presence can start to be diminished. In turn, people's attitudes toward your firm can start to clog the Google search results and turn people away from choosing your firm.
So ask yourself something: How do I know what the web is saying about me or my firm? There are many tools and lawyer review websites out there for this: BlogPulse, Yelp reviews, Angie's List, Socialmention, Whostalkin, Spy, Google Reader, and one of the best tools out there Radian6. What all these tools have in common is that you can monitor blogs, tweets, Facebook comments, social comments, and any other news or posts that mention your brand, your law firm, or even your name 24 hours a day.
The web 3.0 is about sharing, exchanging ideas, and engaging in a conversation. Instead of posting specials or more information about your law firm, follow other people in Pinterest, Twitter, Facebook, and join circles in other people's Google Plus profiles, and be sure to post comments and tips that relate to them. Join chat groups on LinkedIn, Yahoo groups, or even Google. This new web world is no longer about you, but about we.
There is a saying in a movie called Field of Dreams: "If you build it…they will come." This is true when it comes to search engine optimization. Build your website, optimize it for search engines via strategic placement of keywords, and yes, they will come. However, whether or not they use you depends on how you use the tools available to you so that you can finally listen to clients, interact with them and turn any negative comments into learning opportunities to set your story straight.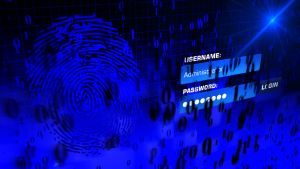 Over one million WordPress websites have been infected by a malware campaign called Balada Injector since 2017, according to cybersecurity firm GoDaddy's Sucuri. The attackers behind the campaign use all known and recently discovered vulnerabilities in WordPress themes and plugins to breach sites. They typically play out their attacks in waves once every few weeks,…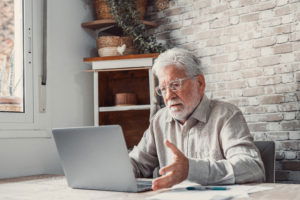 As a law firm marketing director, you understand the importance of SEO in driving traffic to your website and generating leads for your firm. However, convincing the partners of your law firm to invest in SEO can be a daunting task, particularly if they do not understand its benefits. Here are some tips on how…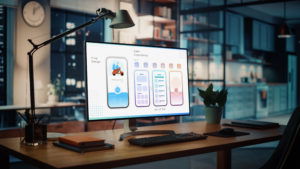 User experience, commonly referred to as UX, is an essential aspect of any marketing strategy, including law firm marketing. It encompasses everything that the user experiences while interacting with a product or service, including ease of use, accessibility, visual appeal, and overall satisfaction. The psychology behind user experience is a fascinating subject, and understanding it…