Attorney website design: saying more with less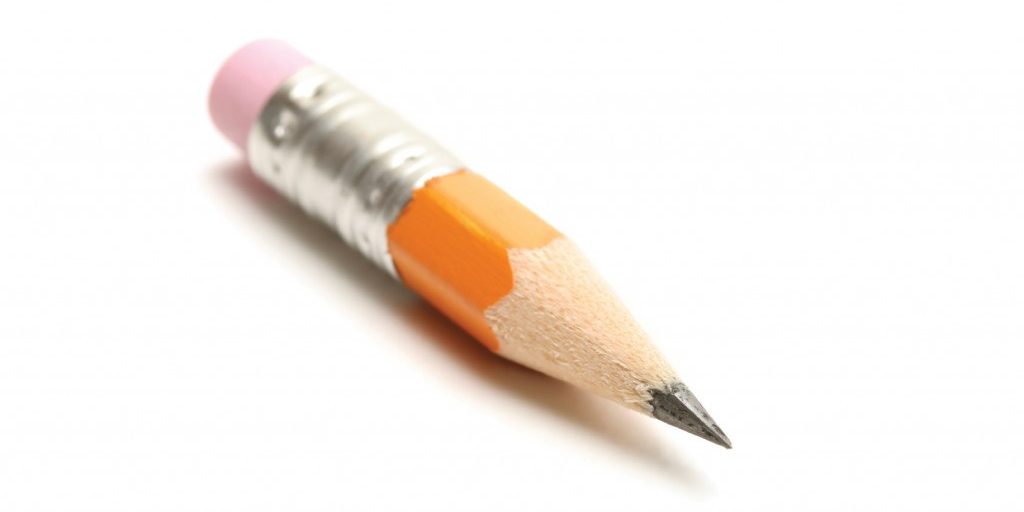 Search engines have been learning how to provide more helpful results for over a decade. Several years ago, before Google's many rounds of updates, gaming the system was fairly easy. Search engines looked primarily at keywords, keyphrases and inbound links to determine what content matched most precisely the information for which a user was searching. And if keywords were what mattered, then the more keywords the better.
This philosophy led to long, grammatically awkward titles and lengthy pages filled to the brim with keyword laden text. It really didn't matter much, if at all, whether the content made sense, as long as it said (and linked) "Houston personal injury lawyer" or "Tampa divorce lawyer" as many times as possible.
As search engines get smarter, the Internet has the potential to become a much cleaner, more informative and more well-designed place. The need to produce textual content simply for content's sake has been replaced with a move toward simplified, contextually relevant pages.
The philosophy also led to the production of a lot of duplicate content. It was a best practice to syndicate your articles in as many places as possible and even to create multiple sites with very similar content. Some less ethical search marketing companies simply sold the same content wholesale to all of their clients, changing only a few location related words from site to site. A search might show results for the same text – verbatim – on sixty or eighty pages. This resulted in vast troves of content that lengthened pages, looked impressive to unsuspecting clients and did absolutely nothing to add to the enrichment of the Internet or its users.
But it worked. Keyword stuffing, link exchanges and content distribution got results.
Google, however, is a good student of the methods people use to trick its algorithm, and it has become much savvier as a result. The goal, according to Google's company page, is to understand what searchers are really looking for and give them what they want quickly and efficiently.
Early SEO practices were not necessarily good for the end user. Keyword saturated page copy ranges from uninformative to difficult to read to outright spam, and duplicate content makes the web a boring, repetitive space. If a query produces multiple results with the same information, the search engine has to determine which to display. If the search engine were instead to return multiple results with the same content, users would likely get frustrated as they click on the same result over and over. The ultimate outcome of Google's anti-spam efforts will ultimately be higher-quality content, better design and a better user experience.
Context matters.
In August, Google quietly rolled out its Hummingbird algorithm before making a public announcement in late September. Hummingbird is an entirely new algorithm, not an update like Panda or Penguin, and it is the first new algorithm Google has released since 2001.
This may seem like a big deal, and it is. But most sites have seen little to no movement, which is most likely because Hummingbird does much of what Google has been building toward and hinting at for the past one to two years. It incorporates both the Panda and Penguin updates, and builds upon them by moving away from strict keyword searches and toward semantic, or contextual, search. (Look for more from BLF on the topic of Hummingbird once there has been time to more fully analyze its effects.)
Semantic search is concerned with the meaning of language and the intent of the searcher. Rather than looking strictly at keywords, a semantic search algorithm tries to discern what type of information a user is trying to find by using things like location, natural language structure, synonyms and context to return the most relevant results for each individual searcher.
Google has said that Hummingbird will focus more on "what," "why" and "how" searches as well as conversational, long-tail phrases. Engineers are assuming that people will continue to use more complex wording – and voice searches – in order to find the best information. Google is trying to intelligently determine the true meaning of longer phrases and moving toward providing answers rather than results.
Get away from copy overload.
The evolution of smart, semantic search affects design and content choices in several exciting ways. Google's war on links and duplicate content has forced businesses and organizations to provide Internet users with substantive sites. It also has the potential to open new possibilities in design. In the past, designers faced the challenge of integrating long, ugly blocks of content into seldom-read pages just for the sake of impressing search engines. Now, Google wants you to write for humans. The quantity of words on the page is not as important as their context and value.
In a parallel development, code as a whole continues to become much more intelligent. Special markup can tell a search engine a lot about a page, including what type of information is being displayed (for example a testimonial vs. an event), the location of the site owner and the author of the content. You do not have to write 100 extra words to say it, you can just tuck it away in the code.
Advances in programming languages also make it possible to simplify the user experience by hiding less essential items until a visitor requests them, while still keeping them visible to search engines. Sliders and tabs are two very simple examples of this idea, but the possibilities are much more expansive. Websites can be crafted to display limited elements in a way that guides users along an intended path without overwhelming them with content and data. Time and time again, research has shown that consumers don't really want choice. Too many options make people less likely to take action at all.
The consequence of smarter search and smarter code is the ability to say more with less. You can pare down a site to its most indispensable parts, give each element room to breath, create obvious section breaks with space and color, simplify navigation and give visitors clear direction as to the action you would like them to take. You can still fill your site with relevant and useful content, but without causing sensory overload for your visitors. Data shows that users scan pages and rarely read a whole set of content straight through. Reducing the number of words on the page supports this method of viewing websites, making them better able to communicate effectively with visitors.
Remember, white space is a powerful design tool. It lets people's eyes rest and provides a sense of calm in a sea of otherwise distracting stimuli. White space also contributes to a feeling of distinction and value. Because of a collective experience with retail and product design, people tend to subconsciously associate negative space with a higher-quality product. (Think of Apple's packaging and notoriously simple website.)
The difference between visiting an over-cluttered site and browsing one that effectively uses negative space is like the difference between shopping at an upscale boutique or a discount chain. Not that both don't have their places, and both certainly do get their share of business. But each gets a different type of customer who is looking for a different experience, and these customers don't necessarily expect the same quality or service from the two.
What about content being king?
Good, frequently updated content is still very important. But you should build influence on- and off-site by thinking beyond just text on a webpage. Content marketing also includes video, reviews, infographics, games, social activity and even involvement in traditional print media.
Getting the right information to your audience means creating pipelines for different types of visitors. Make a list of the people who might visit and their reasons for doing so. Who is coming to your site? What are they looking for? How can you direct different types of users to the pages they need in the most efficient manner? How can you get the right content out to people who may not have visited your site?
Once you better understand who is consuming your content, brainstorm on creative ways to meet their needs. Semantic search rewards content that is relevant to your practice areas but not necessarily directly about them.
For example, a special needs planning attorney could provide lists of fun, family friendly activities or write profiles of local businesses that cater to those with special needs. A personal injury attorney could post videos about therapeutic exercise or stretching techniques that could be beneficial to accident victims. (All with the requisite disclaimers, of course.) Business law firms could do write-ups about innovative start-ups or venture capital firms, or post commentary about local or national business or investment related court decisions. There may even be a place for process related infographics on various business topics. Think of everything. Some ideas may not be workable, but setting yourself apart from competitors will take some willingness to look at thing from an unorthodox perspective. Coke diversifies their content well by providing recipes, information about package sustainability, videos telling their story and history, articles about people who are innovating in different industries and even advice for students (a key demographic) on going out on their own for the first time.
The site contains a lot of varied information, but it is presented in a very simple manner, emphasizing one story with larger text and graphics and organizing other content below. The home page contains exactly zero full paragraphs of text, but provides a wealth of information. Big brands may have a content advantage, but that does not mean your firm should not aspire to develop a well-organized, helpful website within the context of your audience.
Feed the machine.
Since it is impossible to know or predict every ranking factor, firms must focus on activities that have proven to be advantageous, while anticipating future changes and adhering to Google's Webmaster Guidelines. Successful sites contain original, diverse and relevant content coupled with an intuitive, easy to navigate page structure. De-clutter your pages, promote content that is not purely textual, give your layout room to breathe and provide obvious calls to action.
Google wants users to find information easily and quickly, and it wants to know others think your website is helpful. Other sites should be referencing yours because they see value in what you are producing. This provides both good word-of-mouth and a more natural, SEO friendly link profile. It also gives your site more contextual references, as others mention your firm with reference to your practice in a variety of locations.
Generally, when information is easy to find and visitors feel that a website has been composed and designed with them in mind, they spend more time on your site. And the longer a user spends on a website, the more likely they are to convert.
Simplicity is within reach. Less text per page means more space for your design to stretch out. Continually evolving code lets you speak with more specificity to search engines without overwhelming visitors. As search engines try to more accurately provide results that real users want, the whole Internet community will have to change for the better.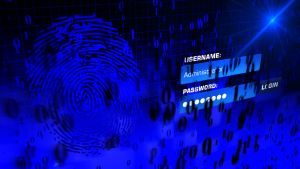 Over one million WordPress websites have been infected by a malware campaign called Balada Injector since 2017, according to cybersecurity firm GoDaddy's Sucuri. The attackers behind the campaign use all known and recently discovered vulnerabilities in WordPress themes and plugins to breach sites. They typically play out their attacks in waves once every few weeks,…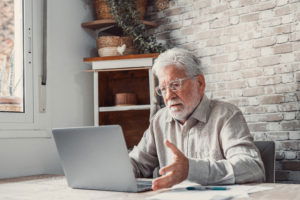 As a law firm marketing director, you understand the importance of SEO in driving traffic to your website and generating leads for your firm. However, convincing the partners of your law firm to invest in SEO can be a daunting task, particularly if they do not understand its benefits. Here are some tips on how…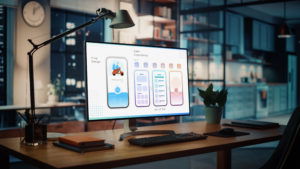 User experience, commonly referred to as UX, is an essential aspect of any marketing strategy, including law firm marketing. It encompasses everything that the user experiences while interacting with a product or service, including ease of use, accessibility, visual appeal, and overall satisfaction. The psychology behind user experience is a fascinating subject, and understanding it…