Search Engine Optimization Obiter Dicta

Google Places Attempts to Keep Lawyers Monogamous with Their Website
Last year, Google merged their local listings with their natural search engine results visible for most popular metro keywords. When someone used to Google something like Boston personal injury lawyer, they would see a map at the top with letters A through G noting various injury attorneys in Boston. Now, the listings appear as normal search engine rankings with their address and Google Places reviews underneath.
This new feature was released last fall and has helped many law firms. However, with your natural search engine ranking tethered to Google Places, one challenge presents itself for the multi-talented lawyer.
One Website Per Listing
When you create your Google Places listing, you have to state your law firm's name, address, phone number, and website. You can only list one website. Many law firms offer a suite of practice areas to branch out and focus on other areas of law. Google traditionally favors targeted content; thus, a website only dedicated to family law will rank better than a website focusing on business law, family law, and personal injury.
It is a fairly sound strategy to build additional websites to focus on multiple, unrelated practice areas. Say you offer elder law and estate planning but other lawyers in your firm focus on bankruptcy. Creating a bankruptcy focused website will help increase your conversion rate but in the past would also increase your search engine ranking. With Google Places' one website per listing policy, this complicates things.
For example: Smith & Smith of 100 Street Ave., Boston, MA 1.800.555.2020 focuses on personal injury law. With solid optimization and local SEO, Smith & Smith come up on the first page of Google for Boston personal injury lawyer because of their Google Places listing and website.
Now Smith & Smith want to branch out into bankruptcy. They already have a Google Places profile optimized for personal injury and link it to a personal injury website. Without Google Places, competing will be difficult for terms like Boston bankruptcy lawyer. If they create a duplicate listing with a separate website linked, it will either not get approved or eventually get suspended.
Forcing law firms into monogamous relationships with their website presents some challenges to firms that want to expand their practice with different brands and content driven marketing strategies. In my opinion, this works against the "content is king" mantra.
While this Google Places policy is a hindrance to the multi-website strategy, it is not the end. Next month, Bigger Law Firm will look deeper into strategies to help the multi-website lawyer compete in Google Places without violating their terms of use.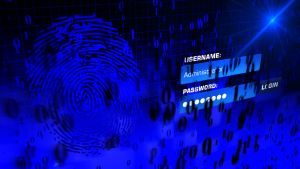 Over one million WordPress websites have been infected by a malware campaign called Balada Injector since 2017, according to cybersecurity firm GoDaddy's Sucuri. The attackers behind the campaign use all known and recently discovered vulnerabilities in WordPress themes and plugins to breach sites. They typically play out their attacks in waves once every few weeks,…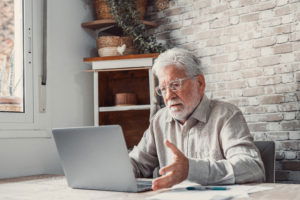 As a law firm marketing director, you understand the importance of SEO in driving traffic to your website and generating leads for your firm. However, convincing the partners of your law firm to invest in SEO can be a daunting task, particularly if they do not understand its benefits. Here are some tips on how…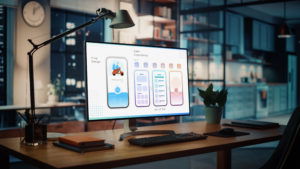 User experience, commonly referred to as UX, is an essential aspect of any marketing strategy, including law firm marketing. It encompasses everything that the user experiences while interacting with a product or service, including ease of use, accessibility, visual appeal, and overall satisfaction. The psychology behind user experience is a fascinating subject, and understanding it…