SEO Best Practices for Lawyer Blogs
Blogs are a common feature on many law firm websites. Lawyers have various reasons for blogging, but one of the most common motivations is search engine optimization (SEO).
Blogging can boost SEO by strengthening your law firm website's position as a reliable source that answers your potential clients' questions.
Optimizing blog posts for search engines affects how websites are ranked in search results. It helps them rank higher and become more visible to people who use Google, Bing and other search engines to search for information relevant to your law firm's practice areas and services. According to the Google Consumer Survey, 96 percent of individuals seeking legal advice use a search engine.
SEO strategy is made up of a number of complex factors, some of which are beyond one's control. Everything from page loading speed to link structure can have an impact on SEO. However, there are several useful tactics attorneys can use to help improve on-page SEO to ensure their blog posts are optimized for search engines. Making some small, simple adjustments will eventually reap rewards for your law firm website in the form of improved search engine rankings.
Choose the right keywords
Keywords are at the heart of blog SEO. That makes selecting the right keyword a crucial first step in a law firm's SEO strategy. A keyword is what you are hoping your blog post will ultimately rank for in search engine results.
Think of the keyword as a phrase comprising four or more words, known as a long-tail keyword. Because long-tail keywords are more descriptive and specific, they have less competition and will yield the desired website traffic. For example, "California attorney" is too broad of a search term. A refined keyword like "California estate planning attorney" is likely to be more effective.
When choosing keywords, lawyers should think about how potential clients would phrase their questions in a search query for information related to the blog topic. Focus on one or two targeted long-tail keywords per blog post that match your ideal client's search habits. Using longer, question-based keywords has a higher likelihood of generating visitors who convert.
Add keywords to strategic locations
After choosing keywords, lawyers should weave them into their blog post in a way that feels natural and organic for the reader. Optimizing blog posts for keywords is not about cramming as many of them into the copy as possible. In fact, keyword stuffing may actually harm SEO and increase your website's risk of being penalized by Google.
Going overboard with keywords is also likely to make for an unpleasant reading experience for prospective clients. Search engines may think the keywords were added just to boost organic search rankings rather than to meet the needs of website visitors with valuable content.
There are four specific places in a blog post where lawyers should try to include keywords to boost their search result rankings. The locations are the title tag, body and headers, meta description and URL.
The title tag refers to the headline or title of the blog post. It is essential to include a keyword within the first 60 characters of the title as it provides an introduction about the blog post to search engines and readers. Readers will use it to determine whether they should click through to your content.
When creating content, lawyers should avoid focusing on how many times they can include the keyword in the body of the post. While thinking about keyword inclusion before writing a blog post is useful, the goal should be to craft engaging, reader-friendly content that will be helpful to potential clients. Doing so usually leads to natural optimization for important keywords.
The meta description is a blurb that gives search engines and readers information about the blog post's content, and hopefully encourages readers to click and visit the website. It is displayed in the search results in response to a user's search terms. Attorneys seeking to boost their blog SEO should pay extra attention to writing a compelling meta description that includes the keywords for which they are trying to rank. Optimize the meta description by using all the space available, which is typically up to 300 characters. If the keywords do not appear in the meta description, Google will pull and display text from other areas of the blog post.
URLs are one of the first things search engines crawl on a page, so they should also be optimized with at least one of your keywords. A URL slug is the exact address of a page or post on your law firm website. The end of the slug identifies the specific blog post. Make sure it does not include any gibberish or unnecessary information. Having a clean and page-specific URL makes for good SEO.
Ensure your blog is mobile responsive
Since a large chunk of people's online activity has migrated from computers to mobile phones, it is essential for your law firm website to be mobile friendly. Make sure to use a responsive design for your blog so that it loads quickly on smartphones. Ever since Google updated its Penguin algorithm in April 2015, the search engine heavily favors mobile-friendly websites in its rankings.
Create internal links
Lawyers looking to boost their blog SEO should try to link internally whenever possible. If your blog post mentions a topic you have previously written about in another blog post, web page or e-book, try to link to that page. Inbound links to other content or pages on your website help show search engines the authority of your blog. This also increases the likelihood of visitors spending more time on your website.
Track keyword rankings
Use a keyword ranking tool to check if your law firm website is ranking for your targeted keywords. Google Search Console is a free and helpful tool for determining which keywords potential clients are using to find your law firm's blog content. The Search Analytics Report contains data from Google Search so you can analyze the outcomes of website optimization. Since search engines take some time to notice SEO efforts, do not get discouraged if your rankings do not improve immediately.
There are a lot of uncertainties involved with blog SEO. It is important to realize that building search authority does not occur overnight. Your blog SEO depends on your ability to create and publish quality content. As a result, lawyers should make a commitment to distributing blog posts frequently and optimizing them consistently for search engines. Creating a positive reader experience will pay off in the form of increased website traffic and leads in the long-term.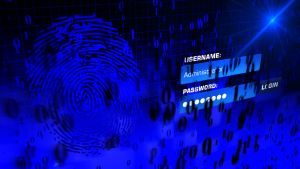 Over one million WordPress websites have been infected by a malware campaign called Balada Injector since 2017, according to cybersecurity firm GoDaddy's Sucuri. The attackers behind the campaign use all known and recently discovered vulnerabilities in WordPress themes and plugins to breach sites. They typically play out their attacks in waves once every few weeks,…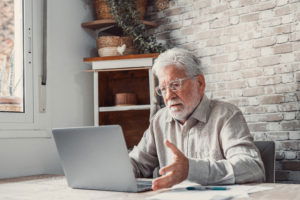 As a law firm marketing director, you understand the importance of SEO in driving traffic to your website and generating leads for your firm. However, convincing the partners of your law firm to invest in SEO can be a daunting task, particularly if they do not understand its benefits. Here are some tips on how…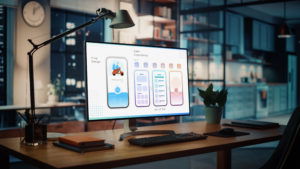 User experience, commonly referred to as UX, is an essential aspect of any marketing strategy, including law firm marketing. It encompasses everything that the user experiences while interacting with a product or service, including ease of use, accessibility, visual appeal, and overall satisfaction. The psychology behind user experience is a fascinating subject, and understanding it…