Google celebrates a birthday and offers link penalty party favors
On September 27, Google turned 15 years old. As it hits the peak of its teen years, we see a much more abrasive temperament from the search giant when dealing with spammers that are crashing its relevance party. While much attention is given to internet-wide algorithmic penalties, the serious increase in manual penalties being assessed to websites is a widely under-reported activity.
When a spammer is brought to Google's attention, engineers can either research the practice and try to address it on a wide scale with a future algorithm change, or they can manually deal with the offending site on an individual basis. A manual penalty is not a delisting, it's more of a warning.
If Google takes manual action against your website, you are notified via your webmaster account and given instructions on how to correct the issue. For example, you could get a message that says, "We have discovered unnatural links." To correct this, simply locate all of the questionable links in your link portfolio and dissavow them. By dissavowing the link, you are no longer helped or harmed for being associated with the website.
Another common form of manual action is not as related to your marketing ethics as it is to your website's security. If a malicious attack finds a vulnerability in a site – maybe something like an open directory – the hackers can plant phishing scam pages or post questionable content to your domain name. To protect its users, Google will add a "this site may harm your computer" notice to your search engine listing and send you a notification. A quick update of your website's content management system will generally fix the bug, and when you have removed the unauthorized files, Google removes the malware notice.
To date, we have never received a manual penalty notice for a law firm's website that we manage. This is due in part to our conservative link-building practices and ample research before trying the latest and greatest rumored silver bullet. But it's also a bit of good fortune.
In a recent talk with a search engine marketing professional working in our San Francisco office building for a competitor, I learned that many websites are hit with penalties by no fault of their own.
Let's say that you advertise on Yelp, Business.com, the Yahoo Directory, or a similar highly-respected directory. Now, a company that is building a second-rate network to sell ads, links, or engage in other prohibited activities harvests listings from one of those high-end directories. Google indexes the spammer's site and sees your website is linked to from that site. They probably won't penalize you for just one link.
But misfortune doesn't travel alone and spammers rarely work on a singular scale. To build a large network of scraped directories, the spammer adds 50-100 copied websites to their portfolio. Now, you have 50-100 negative links pointing to your site. At this point, you may get a penalty.
You may wonder why someone would be inclined to create sites that Google is just going to punish. While Google may penalize the spamming site, Yahoo & Bing will be slower to catch on. During this period, the sites will generate a lot of traffic and click revenue, and they will sell massive amounts of links. When Google punishes the domain, they simply create new ones.
Having a strong link portfolio will help protect you from spammers since Google looks at percentages. If you have 500 great links and 25 negative links, the 25 will probably be ignored and assumed to be a fluke. But if you have an aggressive spammer or a smaller link portfolio, you may fall victim to a Google penalty – one that you and your search engine marketing company does not deserve.
As the teenage Google grows into adulthood, we can expect tougher rules and enforcement of their guidelines. It's in the company's best business interest to deliver only quality sites to the searching public. Embrace the change and make sure your marketing company is adapting to the times. Google evolves with the Internet and the Internet evolves with human interests. As technology and expectations change, Google will change the way it looks at your website and change its opinion about what is and is not a natural endorsement of your site.
If you receive a manual penalty, it probably isn't your fault, but it certainly is your (or your marketing company's) problem. Simply correct it as quickly as possible and keep moving forward.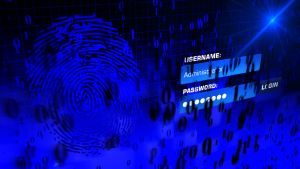 Over one million WordPress websites have been infected by a malware campaign called Balada Injector since 2017, according to cybersecurity firm GoDaddy's Sucuri. The attackers behind the campaign use all known and recently discovered vulnerabilities in WordPress themes and plugins to breach sites. They typically play out their attacks in waves once every few weeks,…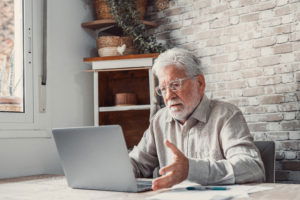 As a law firm marketing director, you understand the importance of SEO in driving traffic to your website and generating leads for your firm. However, convincing the partners of your law firm to invest in SEO can be a daunting task, particularly if they do not understand its benefits. Here are some tips on how…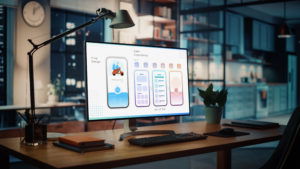 User experience, commonly referred to as UX, is an essential aspect of any marketing strategy, including law firm marketing. It encompasses everything that the user experiences while interacting with a product or service, including ease of use, accessibility, visual appeal, and overall satisfaction. The psychology behind user experience is a fascinating subject, and understanding it…