SEO Obiter Dicta: Ten percent of your Web traffic is getting more expensive
Your online marketing plan probably gives priority to placement in search engines, which have large audiences of local searchers and deliver most of your website's traffic. But if you study your referring websites, you will notice that approximately 10 percent of your traffic is coming from a source with which you are all too familiar: the business directory.
Business directories have made a comeback with their ability to offer high-quality links, attract substantial traffic and share data with giants like Google+ Local. The good links coming from local profiles on third-party directories combined with Google's strict linking guidelines, which limit ethical linking opportunities, have placed a premium on business directories.
Together, major networks like Yelp, Manta, YellowPages, Citysearch and more than 50 other sites are sending lawyers approximately 10 percent of their website traffic. And this is traffic that converts at a rather impressive rate. Directories have become wise to their traffic value and are shifting their pricing models to reflect the new perceived worth of their products.
First, let's go behind the scenes of local directories. Search engines like Google, Yahoo and Bing; Direction and GPS data services like Mapquest and Navteq; and newspapers like the Boston Globe and Washington Post all require accurate local data. While they may offer the ability to submit data directly to them, they also receive and compare data from name, address, phone number (NAP) aggregates such as InfoUSA, Axciom and Localeze.
Having a profile on InfoUSA, Axciom or Neustar Localeze was once considered a fast track to being bombarded by sales calls. These companies sell quasi-verified business contacts as leads. Since many companies believed sending their data to InfoUSA, Axion and Neustar would lead to more solocitations, the networks had to encourage companies to sign up and offer free listings. After all, the companies were essentially doing their research for the networks, which would then sell the information to other companies.
NAP aggregates are now a very important part of local rankings. If your business name, address, and phone number are inaccurate with the aggregates, this may show Google+ Local conflicting data about your business, which works against your local ranking. Now, you have to claim your listings and insure that they are accurate.
Since these organizations are used to verify data submitted to other local directories, you have to keep your business information up to date. InfoUSA lets you do this for free but offers some perks for $15. Localeze used to be free but no longer offers a free service. Now, prepare to hand over $300/year. Axciom, like InfoUSA, offers a free and paid update service with several pricing options.
Now you also need individual listings with business-focused directories like Best of the Web (approximately $200/year, though specials are sometimes available) and Business.com ($300/year). Don't forget Yahoo's famous directory, which also requires an annual fee of $200. Want to take advantage of Yelp's premium service? Yelp is happy to help. Just pick a plan for upwards of $200/month.
If you get a free listing, you will be required to keep the data updated every year to maintain the listings. Services like Yext will help you do that and monitor your reviews for $800/year. The costs so far do not even include the 10-15 directories exclusive to lawyers (few of which are free). Local directories are big business, and their fees need to be calculated into your 2014 marketing budget. But they are also a growing traffic source.
Perhaps it's time to stop looking at local directory listings as just stepping-stones to a high Google+ Local ranking and start thinking about getting more people from your listings to your site. Consider your ad language and think about click-through rates. What makes your listing stand out above others coming up in Yelp, Citysearch, and Manta?
Since local directories are going to become a greater expense, make your listings stand out, and make them work for your law firm.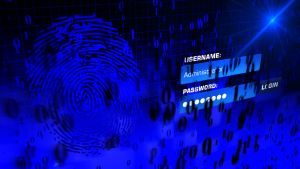 Over one million WordPress websites have been infected by a malware campaign called Balada Injector since 2017, according to cybersecurity firm GoDaddy's Sucuri. The attackers behind the campaign use all known and recently discovered vulnerabilities in WordPress themes and plugins to breach sites. They typically play out their attacks in waves once every few weeks,…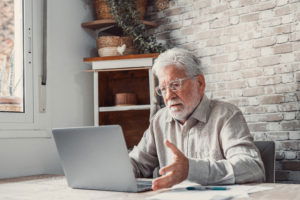 As a law firm marketing director, you understand the importance of SEO in driving traffic to your website and generating leads for your firm. However, convincing the partners of your law firm to invest in SEO can be a daunting task, particularly if they do not understand its benefits. Here are some tips on how…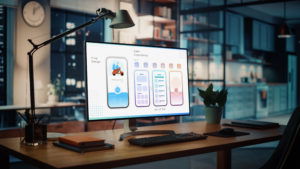 User experience, commonly referred to as UX, is an essential aspect of any marketing strategy, including law firm marketing. It encompasses everything that the user experiences while interacting with a product or service, including ease of use, accessibility, visual appeal, and overall satisfaction. The psychology behind user experience is a fascinating subject, and understanding it…