SEO Obiter Dicta – The Curious Case of Google and Directories
Recently, while organizing a search engine ranking report for a client, I was overcome with a sense of deja vu. With all of the frustrations caused by Google's various Penguin and Panda updates, one thing has been pretty consistent: they know what you are looking for. The same changes that cause late nights and headaches as a marketer also lead to better search results when using Google for shopping, travel or feeding my curiosity.
However, when conducting searches for a local law firm, I noticed that things seem to be headed in the wrong direction. While Google was building advanced algorithms and training Google Now to recognize my various moods and interests, it let directories take a stronger position on the first page of its results. For some keyphrases, including those pertaining to lawyers, Google Search is merely leading you to niche search engines.
In a search for estate planning keywords, the first two results were Avvo.com and Lawyers.com. On several terms, our client was ranked third and then had a high letter ranking on local listings. For more specific terms, like those related to taxes, trusts and Medicaid planning, Google chose not to show a local section giving top placement to Avvo.com, FindLaw.com, Lawyers.com, Yelp.com and several generic business directories like Yellowpages.com.
As Google's search engine gets older, some keywords are showing results that seem to erase a decade of maturity. Certainly when you are craving some local pizza, you don't go to Google to get a list of pizza directories. When you get a toothache, you are not seeking a link to a page that has links to dentists. By giving a user directories, Google is merely becoming a gateway to gateways to lawyers.
Digging deeper, I pulled a report from 2005. In 2005, there were no local listings to display, but doorway pages and directories ruled the web. Everybody was using software that generated hundreds of gateway pages to be published on throw-away domains because those heavily spammy websites were the only way to get on the first page of search results. Various algorithm changes (and enforcement of terms) made the ugly doorway page craze obsolete. For the most part, businesses enjoyed several years being most relevant to their keyphrases . . . for the most part.
Then, Google started tightening restrictions on what defines a "valuable" link. Completely unsolicited links, references from journalists, unconfirmed reports showing social activity as playing a role in rankings and natural citations have been part of Google's efforts to rid the web of spam and clean up results. Then, the search giant empowered content. It looked for websites that produced a lot of content that could generate links and social interest.
If natural media references, volumes of content, giant, high-value link portfolios, constant social activity and citations of content from thousands of websites are the way to get positioned above the local listings on Google's coveted first page, how can a law firm of any size compete against national brands like Lawyers.com or Avvo.com?
Think Like a National Brand
To compete with national recognition, you have to get some of your own. Your website can no longer be a brochure with predictable practice area pages, attorney bios and supporting content. Your website needs to be a news source. A broadcast of information that has national appeal. Pick a fight, pick a cause and report on it heavily. Whether it's a call for more local funding of texting and driving prevention efforts in schools, or for more oversight on police abuse, or for more laws and better enforcement of laws to protect seniors, your website needs to stop reporting on your practice area and start speaking for it.
The law firms that embrace this role of spokesperson and news publisher are the ones that will dethrone legal directories and take back their position above the local listings. Until then, we will continue to move backwards towards search results that put lawyer directories on top and in second place to actual attorneys.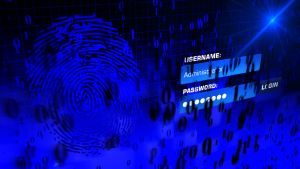 Over one million WordPress websites have been infected by a malware campaign called Balada Injector since 2017, according to cybersecurity firm GoDaddy's Sucuri. The attackers behind the campaign use all known and recently discovered vulnerabilities in WordPress themes and plugins to breach sites. They typically play out their attacks in waves once every few weeks,…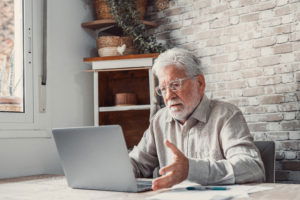 As a law firm marketing director, you understand the importance of SEO in driving traffic to your website and generating leads for your firm. However, convincing the partners of your law firm to invest in SEO can be a daunting task, particularly if they do not understand its benefits. Here are some tips on how…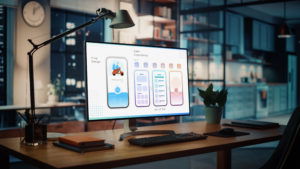 User experience, commonly referred to as UX, is an essential aspect of any marketing strategy, including law firm marketing. It encompasses everything that the user experiences while interacting with a product or service, including ease of use, accessibility, visual appeal, and overall satisfaction. The psychology behind user experience is a fascinating subject, and understanding it…