Shareholder Lawsuit Against Wells Fargo Executives Can Proceed
Wells Fargo shareholders can pursue claims against the company's top executives and directors, a San Francisco federal judge ruled on October 5.
The U.S. District Judge Jon Tigar said Chief Executive Officer Tim Sloan and other current and former officials must defend the lawsuit filed by shareholders seeking to hold them responsible for high-pressure sales tactics that included the creation of millions of accounts that were not authorized by the account holders. Tigar wrote in his decision that the shareholders' claims "arise from a pervasive and undisputed fraud" that went to the heart of the company's business, and it is reasonable to infer that top officials knew about "or at least recklessly turned a blind eye to" the evidence of fraud.
The ruling came one day after Sloan was questioned by Sen. Elizabeth Warren, D-Mass., while testifying before the Senate Banking Committee. Warren said Sloan knew about the pressure on employees to open fraudulent accounts but made statements to the contrary.
"You knew there was a problem, and when you were asked about it, you lied," Warren told Sloan. "This is about personal responsibility. Wells Fargo cheated millions of people for years. The Federal Reserve should remove all of the current board members who served during the fake account scam."
Warren added, "Mr. Sloan, you say you've been making changes at Wells Fargo for 30 years, but you enabled this fake account scam, you got rich off it, and then you tried to cover it up. At best you are incompetent. At worst you are complicit. Either way, you should be fired."
Judge Tigar said that it was "unlikely" that Sloan was not aware of the fraudulent practices before 2013, when he served as the company's chief financial officer, but he was "certainly" aware by December 2013, when he nevertheless told a reporter, "I'm not aware of any overbearing sales culture."
The judge's ruling did not address the merits of the lawsuit, ruling only that most of the claims could proceed. Tigar dismissed insider trading claims against Sloan and other officials under California law.
In April, an independent probe commissioned by the bank found that managers ignored warnings of fraudulent sales tactics spreading through the company for more than a decade, though thousands of employees had been fired as a result of fraudulent sales.
In September 2016, the bank forced John Stumpf, the former CEO, to forfeit $41 million in stock and Carrie Tolstedt, the former head of community banking, to surrender $19 million in unvested shares. The bank recently moved to withhold $32 million in cash bonuses and performance shares from managers, including Sloan.
As of April 2017, Wells Fargo had spent $445 million on civil litigation, consultants, remediation and fines related to the scandal. In addition to the shareholder lawsuit, the company also faces investors' securities lawsuits over a $30 billion decline in market capitalization due to the scandal. In August, Wells Fargo revealed that as many as 3.5 million phony accounts may have been created, over 60 percent higher than the bank's original estimate.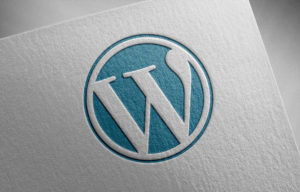 Are you looking to maximize your law firm's website's potential? You're in the right place. WordPress offers a wealth of plugins that can improve your website's functionality, from search engine optimization to online event scheduling. Here are five must-have plugins for law firms: Gravity Forms – Communication is key when it comes to your law…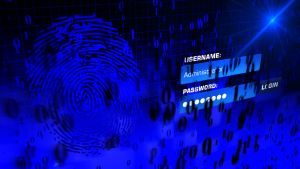 Over one million WordPress websites have been infected by a malware campaign called Balada Injector since 2017, according to cybersecurity firm GoDaddy's Sucuri. The attackers behind the campaign use all known and recently discovered vulnerabilities in WordPress themes and plugins to breach sites. They typically play out their attacks in waves once every few weeks,…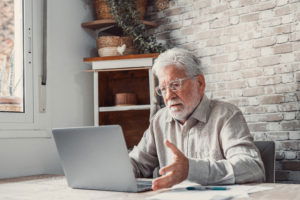 As a law firm marketing director, you understand the importance of SEO in driving traffic to your website and generating leads for your firm. However, convincing the partners of your law firm to invest in SEO can be a daunting task, particularly if they do not understand its benefits. Here are some tips on how…