Starting a Podcast for Law Firms, an Introduction
Podcasts fit into today's culture. People are multitaskers, and they do not have to stop what they are doing to listen to a podcast. Anyone can listen as they perform household chores, drive, exercise or relax. What's more, people can listen to a podcast after it has been presented.
A law firm can use a podcast as a tool to attract clients or gain referrals.
Starting a successful podcast takes planning and preparation.
Finding a Niche
Before jumping into the podcast world, law firms must research what topic they want to focus on and what audience they want to target. For example, a personal injury law firm may offer tips on automobile accidents or possible defective products. The goal of the podcast will be to become the firm that listeners will turn to if they have a legal problem.
Getting the Tools
To start a podcast, law firms will need a microphone, a computer or laptop, headphones, a stand and a shock mount to hold the microphone steady. Firms should select podcast equipment that meets their needs and budget.
Law firms will also need an internet connection and audio-editing software. If using Macs, firms can use Call Recorder for Skype to record the podcasts for free. Firm can also use GarageBand for free to edit podcasts. For recording and editing, firms with a PC or Mac can use Audacity for free. Several podcasting tools and resources are available.
Promoting the Podcast
Law firms need a plan for promoting their podcast. Firms should market the podcasts on social media and place links  to the podcasts in blogs. With time, firms can house a library of podcasts on its website. At the start, the firms should record two or three episodes to hook listeners.
To avoid storage or bandwidth issues firms should use a different host for podcast equipment than what they use for other files. Podomatic, a free service, offers 15 GB of bandwidth per month and 500 MB of storage. Firms should consider other hosting services that fit their needs and budget. Shoutengine is perfect for firms when first launching a podcast. Anchor creates and distributes podcasts.
Podcatchers
Getting a podcast on iTunes can expand the number of listeners. Using keywords helps iTunes match the content of the podcast to relevant searches. Some podcatchers, services that download the RSS feed, will automatically begin to show a podcast once iTunes accepts it.
Law firms must sign up and submit its RSS feed to other podcatchers, such as Stitcher and Google Play. Firms can also promote their podcasts on YouTube. Most importantly, firms must decide what platforms will reach their audience best. Listeners can use their iPhones, iPads, Androids, PCs and more to tune in to the podcast.
Many law firms use blogs to promote their services. A podcast is just another tool to make people aware of the services the firm provides. The firm can present the information in an effective, yet entertaining manner.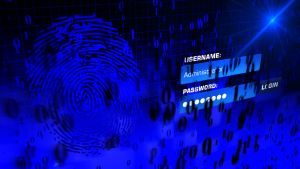 Over one million WordPress websites have been infected by a malware campaign called Balada Injector since 2017, according to cybersecurity firm GoDaddy's Sucuri. The attackers behind the campaign use all known and recently discovered vulnerabilities in WordPress themes and plugins to breach sites. They typically play out their attacks in waves once every few weeks,…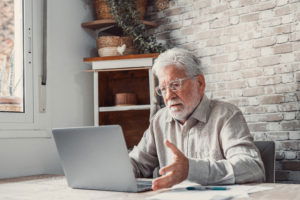 As a law firm marketing director, you understand the importance of SEO in driving traffic to your website and generating leads for your firm. However, convincing the partners of your law firm to invest in SEO can be a daunting task, particularly if they do not understand its benefits. Here are some tips on how…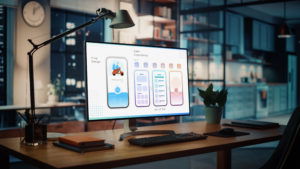 User experience, commonly referred to as UX, is an essential aspect of any marketing strategy, including law firm marketing. It encompasses everything that the user experiences while interacting with a product or service, including ease of use, accessibility, visual appeal, and overall satisfaction. The psychology behind user experience is a fascinating subject, and understanding it…