Small Law Firms Worried About Cloud Security, Says Report
Lawyers and small law firms are somewhat hesitant to adopt cloud-based services, according to a recent report released by the American Bar Association (ABA). Confidentiality and security are their top two concerns when it comes to using the technology.
The ABA's Legal Technology Survey Report examined the technology usage and habits of solo lawyers and small firms comprised of two to nine lawyers. While there are undeniable benefits to using cloud-based computing, the technology raises valid concerns. How safe and reliable is it in comparison to internally managed software and IT systems? With the risk of cybersecurity threats increasing daily, does it deliver on the data protection front?
The findings showed that 63 percent of all lawyers surveyed who used cloud-based services were worried about confidentiality and security. Among the respondents who did not use the technology, 40 percent said it was due to lack of control over data. Maintaining attorney-client privilege is paramount in the legal world. As a result, law firms are concerned about data protection during all phases, from creation to archiving.
It is also essential for legal documents to be backed up in multiple locations and retained as per the record-keeping requirements of each state. Lawyers also need to be able to access their data whenever and wherever they want, whether it is at the courtroom or a client's office. Due to such requirements, the technology solutions that lawyers select must provide data retention, backup and recovery capabilities. The ABA report noted that about half of lawyers in small law firms indicated they had data retention policies, compared to only 33 percent of solo practitioners.
While the majority of survey respondents indicated they used precautionary measures for their data, only a few solo practitioners and small law firms utilized password management tools. On the cybersecurity front, 14 percent of solo practitioners and 24 percent of small law firms reported having experienced a breach. Report author Natalie Kelly, who is also the director of the State Bar of Georgia's Law Practice Management Program, said embracing password management and other security management tools may convince solo and small law firms to invest in more technology.
There are numerous file access and sharing options available to lawyers, each with their own pros and cons. The benefits of using cloud computing that were most cited among respondents of the ABA survey included easy browser access from anywhere and round-the-clock availability. These were closely followed by low costs for such services, regular data backups and recovery, and better security. Only eight percent of lawyers indicated cloud-based services had no benefits.
The adoption of cloud-based services for security involves many considerations for law firms. For example, how are updates for firewall, anti-virus and anti-intrusion management implemented? What security protocols are in place?
Despite the various concerns with confidentiality and security, the ABA reported 59 percent of solo practitioners and 58 percent of lawyers in small firms have adopted cloud technology for daily legal tasks. These include online document storage, file sharing, collaboration, and to a smaller extent, practice management solutions.
Although there has been steady growth in the legal technology arena, particularly in the space of viable cloud-based systems, adoption rates still remain low for many solo and small firm lawyers. Only 10 percent of the survey respondents said they plan to replace traditional IT systems with a cloud-based service in the next year. The numbers marked a marginal increase from 2017, the report said. Future growth is certain, but it is likely to occur gradually.
Ultimately, law firms must weigh the risks and benefits of each technology when choosing whether to utilize cloud-based solutions or an alternative IT infrastructure. The key is for lawyers to be thoughtful about their primary objectives regarding the sharing and protection of data.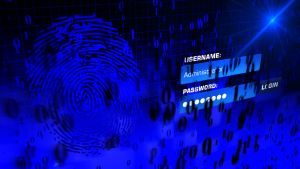 Over one million WordPress websites have been infected by a malware campaign called Balada Injector since 2017, according to cybersecurity firm GoDaddy's Sucuri. The attackers behind the campaign use all known and recently discovered vulnerabilities in WordPress themes and plugins to breach sites. They typically play out their attacks in waves once every few weeks,…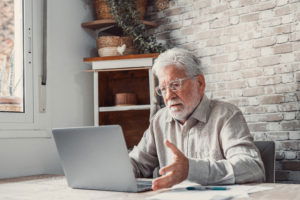 As a law firm marketing director, you understand the importance of SEO in driving traffic to your website and generating leads for your firm. However, convincing the partners of your law firm to invest in SEO can be a daunting task, particularly if they do not understand its benefits. Here are some tips on how…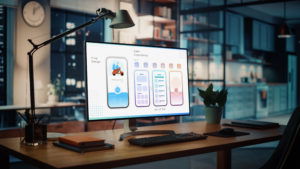 User experience, commonly referred to as UX, is an essential aspect of any marketing strategy, including law firm marketing. It encompasses everything that the user experiences while interacting with a product or service, including ease of use, accessibility, visual appeal, and overall satisfaction. The psychology behind user experience is a fascinating subject, and understanding it…