Social Networks: What are they good for?
Does your firm really need to be spending time on social media? The answer is still yes. Here's why.

Social media marketing receives a lot of hype. Set up a profile, write amazing posts, show off your wit and followers will flock to your page, share your wisdom and go forth to tell the world to hire you.
Unfortunately, social media life is not a fairy tale. Social media marketing takes time and requires a sustained strategy. It takes participation and outreach. A firm may see very few — if any — conversions from prospect to client directly from a social network.
Some lawyers have an understandable trepidation towards social media. Social media can seem silly or frivolous compared to the serious work of running a law firm. Attorneys can run into ethical trouble if they post carelessly. And return on social media investment is very difficult to measure. But like any tool, social networks are just that — a tool. They can be used for good or to inadvertently cause unspeakable humiliation. Your firm should be using them for good. Here are five reasons your firm can be using social media to positively impact business development.
1. Professional reinforcement

For a large part, your firm should have a social media presence for the same reason it should have a website: a lack of one seems unprofessional.
If a prospective client looks for a firm online and cannot find a listing, he or she will make unconscious judgements about that firm's ability to do any number of other things. A website is a must. And social network profiles are quickly following suit.
Users expect firms to have a presence on the big three social media networks: Facebook, Twitter and LinkedIn. According to Hubspot research, 95 percent of Millennials, 87 percent of Gen Xers and 70 percent of people ages 45 to 60 expect brands to at least have a Facebook page. Lack of participation can hurt a firm's standing in the eyes of these groups and cause them to make unfair judgements about the firm's competence.
2. Research
One of the best things a lawyer can do on social media is listen. Be a lurker. Each network is filled with diverse voices. Facebook alone has over 1.55 billion active users, and most of these users are willing to enthusiastically share their opinions. A firm can use social media to research competitors, industries it serves or trending topics. It can search for mentions of itself to check for unknown reputation issues that may need to be addressed. Using social media to actually connect with people (rather than just broadcasting stories about the firm) can provide valuable insight into what concerns potential clients have, what they are talking about and how you may be able to structure your message to better reach them.
3. Soft conversions
The most obvious goal of all marketing is getting new cases. However, it is very difficult to convert clients directly from social media, a cause for lawyers to be understandably skeptical. Achieving a soft conversion, on the other hand, is easier. A soft conversion is not a direct call or email, but it is still a clear expression of interest. Examples of soft conversions include informational downloads (ebooks, whitepapers) or seminar registrations. These prospects may not be ready to hire right now, but they are willing to start a discussion, and that has value.
4. Recruiting
Increasingly, individuals looking for employment are turning to social media in order to explore opportunities. Prospective associates are likely researching your firm on social media before deciding whether to inquire. Your firm should have a presence on the networks where young, talented professionals are spending their time.
5. Authority and relationship building
As the name implies, social networks are made for growing relationships. If you post smart, appropriate content and engage with others, you can build a positive reputation. Use social media to publish short profiles of attorneys and staff, share interesting stories, promote local charities and organizations, and even post industry-related jokes. Your personality should show in your social media engagement. People want to do business with others to whom they relate, and social networks provide an opportunity for you to connect.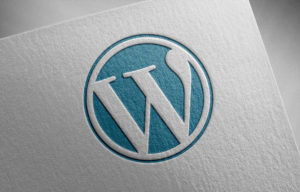 Are you looking to maximize your law firm's website's potential? You're in the right place. WordPress offers a wealth of plugins that can improve your website's functionality, from search engine optimization to online event scheduling. Here are five must-have plugins for law firms: Gravity Forms – Communication is key when it comes to your law…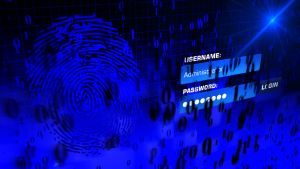 Over one million WordPress websites have been infected by a malware campaign called Balada Injector since 2017, according to cybersecurity firm GoDaddy's Sucuri. The attackers behind the campaign use all known and recently discovered vulnerabilities in WordPress themes and plugins to breach sites. They typically play out their attacks in waves once every few weeks,…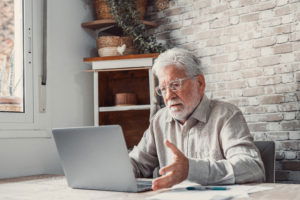 As a law firm marketing director, you understand the importance of SEO in driving traffic to your website and generating leads for your firm. However, convincing the partners of your law firm to invest in SEO can be a daunting task, particularly if they do not understand its benefits. Here are some tips on how…