Investigative Report on the Efficacy of Peer Review Logos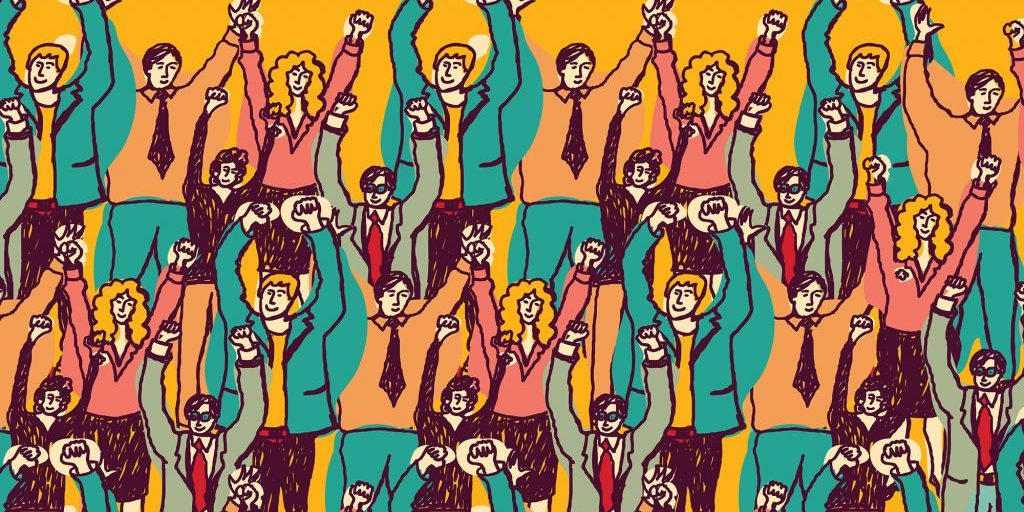 Peer review logos like Super Lawyers and Martindale are just one piece of the marketing puzzle. While they are of some use as part of an overall marketing strategy, festooning a law firm website with awards can end up alienating prospective clients instead of convincing them to call.
Many attorneys spend significant portions of their marketing budgets on acquiring peer review honors and memberships such as Super Lawyers, Best Lawyers, American Colleges and Martindale-Hubbell in the hopes of persuading potential clients to hire their firm.
Although they are popular features of attorney websites, the key question to ask is whether the average person cares about attorney ratings.
A lawyer may view such logos as symbols of success achieved through hard work and dedication. However, when every attorney is bestowed various forms of the same superlatives like Best, Top, Leading or Super, they lose value and are rendered meaningless to prospective clients. As a result, peer review logos may do little to distinguish your law firm from competitors.
A healthy law firm marketing strategy is one that is driven by a focus on clients. By highlighting ratings, awards and logos on their website to promote their services, lawyers end up drawing attention to themselves rather than on how they prioritize clients' needs. When visiting a site, prospective clients want to know why they should hire you instead of a rival attorney in the same practice area and geographical location. Without finding anything of value to set you apart, they will quickly move on to the next law firm.
An effective way to use peer ratings is by treating them as trust symbols. Rating agency logos can serve as eye-catchers when it comes to the design of a law firm's website. However, those honors may be taking up valuable space, as the average person is unlikely to understand what they mean without context. Instead, find a way to convert the logos into engaging messages that connect with potential clients. Explaining the meaning of each award and why clients should know about them can help maximize their effect. Perhaps the logos can link to a page that provides further information about where the reviews come from and how the awards translate into the law firm's daily practice. They can also be accompanied by positive testimonials from past clients to enhance their impact.
Peer review ratings are not the only measure of an attorney's ability and integrity. In a world where companies are constantly vying for fleeting consumer attention, the powerful concept of social proof plays a significant role in reaching new clients in a crowded space. When facing a decision, individuals tend to choose what others have already selected. Social proof refers to people assuming the actions of others reflect the correct behavior for a given situation. Countless examples of social proof can be observed in daily life, whether it is celebrity endorsements, referrals from friends or online reviews. When it comes to lawyer marketing, certain types of social proof can effectively generate leads when implemented correctly.
Law firms may find client testimonials to be a more useful form of social proof than peer review logos for persuading clients to call. In today's rank-obsessed society, consumers are accustomed to looking up reviews and reading testimonials before making decisions, whether they are choosing a restaurant on Yelp or looking up hotels on TripAdvisor. Testimonials shift the focus away from attorneys and their peers promoting their achievements to clients sharing their actual experiences with the law firm. By posting testimonials from past clients on their website, law firms can use social proof to encourage new visitors to make the same choice that others previously made. Without some form of social proof on a website's landing page, a potential client may be hesitant about an attorney's ability to represent them successfully.
Besides a law firm's own website, people can read and write reviews on general sites such as Google and Yelp, as well as lawyer-focused ones like Avvo. Such reviews can leave lasting impressions on prospective clients, as they were generated by their peers rather than the law firm itself. Reviews promote transparency, which can help establish credibility and trust — two key traits that prospective clients desire in a lawyer. However, unlike reviews on external sites, posting client testimonials on their own website allows law firms to highlight those that positively capture the essence of their practice.
In addition to a satisfying amount of quality content and high-level functionality, social proof is essential for becoming a top-ranked website in Google. The search engine has identified expertise, authority and trust as the major factors used when evaluating websites.
Expertise: Google establishes a site as "expert" based on first-person experience in addition to formal education or training. For a law practice's website, the search engine looks for content related to the firm's areas of expertise that provides useful information. Besides the main content, a wide variety of supplementary content is an integral part of a high quality page.
Authority: Law firm websites that have high editorial standards for content earn points for authority. Google also considers user engagement and a large number of positive user reviews as strong evidence of a website's positive reputation. Prestigious awards or recommendations from expert sources, such as profedssional societies, are also included as basis for a very positive reputation. Many websites are keen to tell visitors how great they are. However, the search engine recommends being skeptical of claims that websites make about themselves and to instead seek external, independent reputation information about the website.
Trust: Online reviews are a key component of a site's trust level. Law firms must establish a reputation management system that promotes positive reviews. Google takes notice when established experts convey a positive reputation on your website. By consistently providing valuable content tailored to the target market, the website will eventually garner user engagement and trust. In addition to having quality, up-to-date content, websites must devote attention to optimizing the user experience with easy navigation and functional page design.
In order to help build expertise, authority and trust, law firms would benefit from encouraging online reviews and testimonials from clients. While peer review logos may be useful as trust symbols from external expert sources, client testimonials may serve as a more effective form of social proof that is in line with Google's standards for identifying high-ranking websites.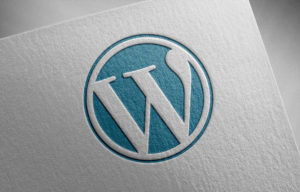 Are you looking to maximize your law firm's website's potential? You're in the right place. WordPress offers a wealth of plugins that can improve your website's functionality, from search engine optimization to online event scheduling. Here are five must-have plugins for law firms: Gravity Forms – Communication is key when it comes to your law…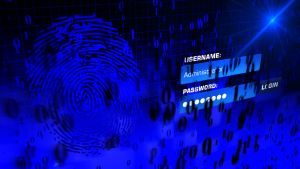 Over one million WordPress websites have been infected by a malware campaign called Balada Injector since 2017, according to cybersecurity firm GoDaddy's Sucuri. The attackers behind the campaign use all known and recently discovered vulnerabilities in WordPress themes and plugins to breach sites. They typically play out their attacks in waves once every few weeks,…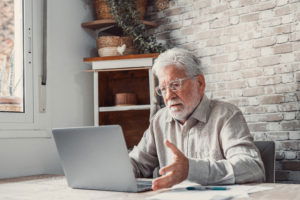 As a law firm marketing director, you understand the importance of SEO in driving traffic to your website and generating leads for your firm. However, convincing the partners of your law firm to invest in SEO can be a daunting task, particularly if they do not understand its benefits. Here are some tips on how…