Supreme Court Limits Where Companies Can Be Sued for Personal Injuries
In a case involving Texas-based BNSF Railway Co., the Supreme Court ruled that the corporation could not be sued in Montana for injuries that were sustained elsewhere. This Supreme Court ruling could have a significant impact on future personal injury suits by limiting where they can be filed.

The justices ruled, 8-1, that States can not hear claims for injuries that occur out-of-state where the injury was sustained or that occur outside of the state where the company or corporation is based. The ruling threw out a state court's ruling that allowed the claims against BNSF to be heard in Montana or anywhere within BNSF's nationwide network.

The case involved two plaintiffs who sued BNSF for two separate and unrelated injuries under the Federal Employers' Liability Act, a federal law that permits injured railroad employees to sue for compensation from their companies.

A South Dakota resident and BNSF truck driver, Robert Nelson, alleged he injured his knee in a slip-and-fall incident on the job in 2011. South Dakota resident Kelli Tyrrel filed suit against BNSF in 2014 alleging her late husband developed fatal kidney cancer because of exposure to carcinogenic chemicals on the job. Nelson's injury occurred in Washington state, and Tyrrel was exposed to dangerous chemicals in South Dakota, Minnesota and Iowa.

Both suits were filed in Montana, where BNSF conducts much of its business, employing over 2,000 Montana residents and operating trains on over 2,000 miles of railway. However, the Supreme Court ruled that merely doing business in Montana "does not suffice to permit the assertion of general jurisdiction over claims like Nelson's and Tyrrell's that are unrelated to any activity occurring in Montana."

"The Supreme Court's BNSF ruling is important because it reaffirms the Court's commitment to due process. Specifically, it limits where Plaintiffs (whether as a corporation or as an individual) can sue a defendant who has allegedly injured it (or him/her). This ruling is significant because it will give great clarity and predictability to Defendants as to where they may be sued for injuries," said Andrew Shedlock, a litigation attorney at Kutak Rock LLP, based in Minneapolis.

Typically, plaintiffs can file lawsuits against companies where they are based, incorporated or do a significant portion of business. This Supreme Court ruling benefits businesses that do not want people "shopping" for states that have laws that allow them to more easily file personal injury suits.

The lone dissenter in the 8-1 ruling, Justice Sonia Sotomayor, called the ruling a "jurisdictional windfall," as it would force the plaintiffs harmed by large corporations to sue in "distant jurisdictions with which they have no contacts or connection."

The problem, according to Houston, Texas, personal injury lawyer Neal Davis, is that companies often choose particular locations in which they do business based in part on limiting their financial exposure when sued. "That means plaintiffs will likely have to file their personal injury suits in states that are often hostile to plaintiff claims and that the plaintiff has no contact or connections to. That is why Justice Sotomayor's dissent described the majority opinion as a windfall for large corporations," Davis said.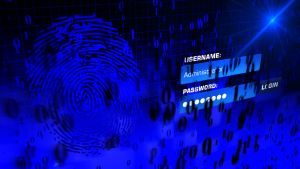 Over one million WordPress websites have been infected by a malware campaign called Balada Injector since 2017, according to cybersecurity firm GoDaddy's Sucuri. The attackers behind the campaign use all known and recently discovered vulnerabilities in WordPress themes and plugins to breach sites. They typically play out their attacks in waves once every few weeks,…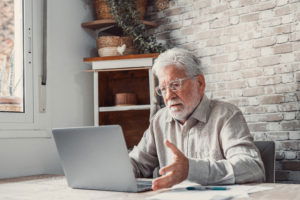 As a law firm marketing director, you understand the importance of SEO in driving traffic to your website and generating leads for your firm. However, convincing the partners of your law firm to invest in SEO can be a daunting task, particularly if they do not understand its benefits. Here are some tips on how…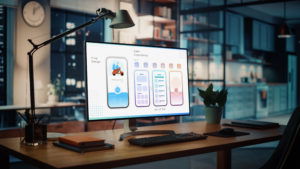 User experience, commonly referred to as UX, is an essential aspect of any marketing strategy, including law firm marketing. It encompasses everything that the user experiences while interacting with a product or service, including ease of use, accessibility, visual appeal, and overall satisfaction. The psychology behind user experience is a fascinating subject, and understanding it…