Supreme Court to Consider Cap on Fees for SSDI Representation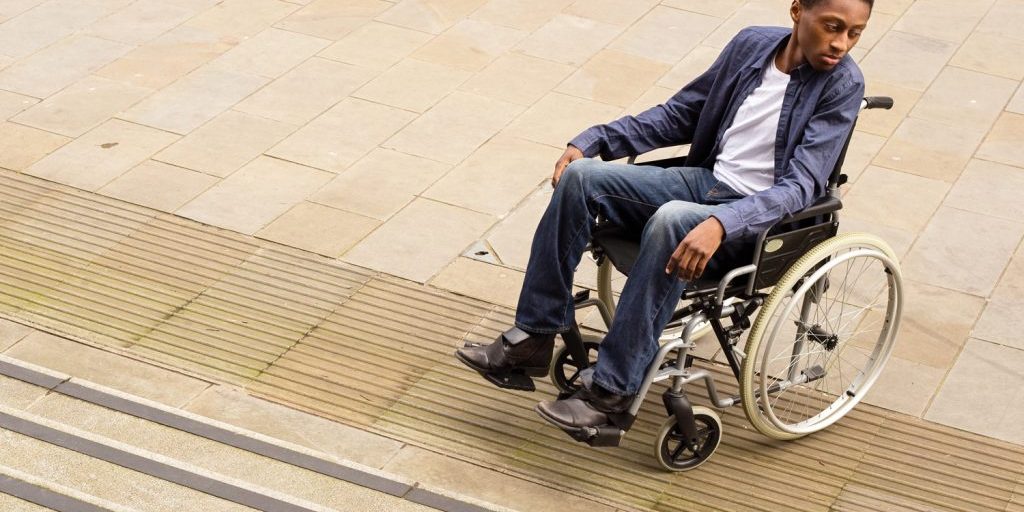 Will the Supreme Court limit attorney's fees for representation of clients before the Social Security Administration?
Over half of all people who file for Social Security Disability Insurance (SSDI) benefits are denied those benefits. After being denied, individuals can follow an appeals process, starting with the Social Security Administration (SSA) and culminating, possibly, with arguments before a federal court.
These cases can stretch over long periods of time and are often complicated. Claimants are more likely to be successful if represented by an attorney.
On November 7, the Supreme Court heard arguments in a case that could have a significant effect on attorneys and the clients they represent in benefits appeal cases.
The Social Security Act imposes a 25 percent cap on attorneys' fees in Social Security cases. And courts are split on how to apply this limit. The 6th, 9th and 10th Circuits have held that the cap applies only to cases argued before a court.
The 4th, 5th and 11th Circuits, however, have interpreted the fee as an aggregate. That is, the cap applies to all work done on a case, including arguments before the SSA.
Because of this split, attorneys in different areas or on different cases can see large disparities in the fees they are able to recover, causing the value of work to be at times arbitrary or unpredictable.
Culbertson v. Berryhill will resolve the split in the lower courts, and may offer a definitive answer as to whether or not the Social Security Act imposes an aggregate cap on attorneys' fees for all work performed, or whether the cap only applies to time spent on arguments presented in court.
Richard Culbertson, Esq., has represented numerous clients successfully before the SSA and in federal court. In most cases his clients signed fee agreements stating that they would pay his legal fees equal to 25 percent of past-due benefits in addition to a separate lawyer's fee for representation before the SSA. While this did not seem to be out of the ordinary, the U.S. Court of Appeals for the 11th Circuit issued a decision capping his fees at 25 percent of past-due benefits for representation before both entities in total.
Culbertson appealed to the Supreme Court.
Two federal statutes govern how attorneys' fees may be awarded in Social Security cases. One, 42 USC § 406 permits the Commissioner of Social Security to set a fee for client representation before the agency, and the district court to set a fee for representing a claimant before the court. Another, 28 USC § 2412 allows a claimant (the attorney) to ask for fees under the Equal Access to Justice Act (EAJA).
The EAJA states recovery of "reasonable attorneys' fees" from the government is allowed where a plaintiff wins and the government's position was not "substantially justified."
Section 406(a)(1) does not set a cap, while Section 406(a)(2) limits a lawyer's fees to the lesser of 25 percent of past-due benefits or a specified amount, currently $6,000.
The SSA automatically withholds 25 percent of past-due benefits for payment for lawyer's fees allocated under Section 406(a) and 406(b).
Culbertson goes to the Supreme Court
Richard Culbertson represented four clients who had been denied disability benefits, and was successful in all four.
Culbertson asked for four different fees for each of his successful cases. In one case he was awarded $1,623 when he had asked for $4,488 and in another, he was awarded his requested fee of $3,325 on the condition that he not return to ask for more. In the other two cases, his petition for fees were rejected, for a possible loss of $24,847.
While federal law limits fees charged by attorneys to 25 percent of a client's owed benefits, or $6,000, these cases often require numerous hearings, a possible appeal to the Appeals Council, and a possible appearance in federal district court. These kinds of cases may have a life span of several years and involve a lot of work for the attorney. Thus, a lawyer is allowed to file a fee petition with Social Security that exceeds the maximum of $6,000. Since Culbertson was denied his fees in two cases for which he did a large volume of work, he appealed.
What is the meaning of the statute?
Daniel Ortiz represented Culbertson, the petitioner, before the Court. Anthony Yang, represented Nancy Berryhill, the respondent and acting social security commissioner. Both the petitioner and respondent were arguing in favor of a separate cap, so Court appointed Amy Weil to defend the position of an aggregate cap.
Ortiz largely based his argument on the plain text meaning of Section 406(b), focusing on the phrase "such representation." The relevant part of the statute states:
"Whenever a court renders a judgment favorable to a claimant under [Title II of the Social Security Act] who was represented before the court by an attorney, the court may determine and allow as part of its judgment a reasonable fee for such representation, not in excess of 25 percent of the total of the past-due benefits to which the claimant is entitled by reason of such judgment."
Ortiz argued that "such representation" clearly refers to the preceding phrase "represented before the court," and therefore the plain meaning of Section 406(b) is that the 25 percent cap applies to representing a client "before the court," and does not include agency representation.
The Justices seemed to agree that Oritz and Yang had a strong case when looking strictly at the text of the statute. Newly sworn in Justice Brett Kavanaugh told Yang, "you obviously have a good textual argument."
Weil, defending an aggregate cap, had a harder time when presented with the textual argument, going so far as to state the statute "is not a model of clarity. It's a piecemeal statute that was enacted over a series of amendments over a course of 50 years." Justice Elena Kagan admitted she was "struggling with" Weil's argument.
Weil was attempting to argue that the statute does not specifically state whether combined legal fees may go over the 25 percent mark and that Section 406(a) and (b), when read together to interpret intent, support the combined fee rule, and that the blended cap permits a logical division of court and agency fees from the 25 percent benefit pool.
Prior decision on the matter are mixed. In Dawson v. Finch, the 5th Circuit decided that Section 406(b) does impose an aggregate cap on legal fees for representing a client in administrative and court proceedings. The Court examined Congress' intentions when coming to that conclusion.
The court reasoned that Congress added Section 406(b) to reach two goals:
• To encourage effective legal representation by insuring lawyers receive reasonable fees directly through certification by the Secretary, and
• To prevent excessive fees which had been known to reach 33 percent to 50 percent of a claimant's past-due benefits
Thus the imposition of a 25 percent cap on fees would ostensibly take care of both of those concerns. In Morris v. Social Security Administration, the 4th Circuit also held Section 406(b) imposes a cumulative 25 percent cap on legal fees.
However, more recently, courts have focused more on the textual interpretation of Section 406(b), holding the 25 percent cap only applies to representation before a court.
Even the SSA has had mixed opinions on the matter. The acting commissioner initially supported the 11th Circuit's decision imposing an aggregate cap, before agreeing with Culbertson.
While Oritz and Yang had a strong case on textual grounds, oral arguments were not limited to the text of the statute. Justices also questioned attorneys on the implications of the law in its various interpretations.
Many of the Justices appeared concerned about the potential for attorneys' fees to increase steeply should individual caps be applied. How high could they go? Up to 50 percent? Higher? Will high fees become the norm?
Justice Sonia Sotomayor and Justice Ruth Bader Ginsburg both seemed troubled by attorneys going after clients directly for fees in excess of 25 percent. Justice Sotomayor asked, "Are we going to have people garnishing something or attaching something that belongs to clients?"
Oritz argued that most attorneys would accept the lower payment should a court only award 25 percent and would not go after clients for the difference. None of the justices appeared convinced that Congress intended for attorneys to be able to go after clients for fees, or that Congress intended for fees to escalate to 50 or even 75 percent.
Speculation by legal pundits suggests that the plain-meaning interpretation is currently trending with the court and that a decision would likely support attorney Culbertson's arguments. However, until a decision is handed down and reported, speculation continues with each side adhering to how they interpret the original statutes. There is no indication as to when the Court may issue a decision.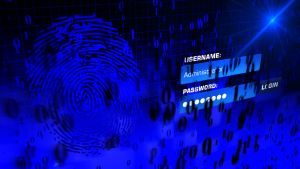 Over one million WordPress websites have been infected by a malware campaign called Balada Injector since 2017, according to cybersecurity firm GoDaddy's Sucuri. The attackers behind the campaign use all known and recently discovered vulnerabilities in WordPress themes and plugins to breach sites. They typically play out their attacks in waves once every few weeks,…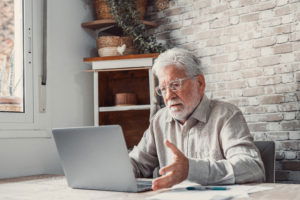 As a law firm marketing director, you understand the importance of SEO in driving traffic to your website and generating leads for your firm. However, convincing the partners of your law firm to invest in SEO can be a daunting task, particularly if they do not understand its benefits. Here are some tips on how…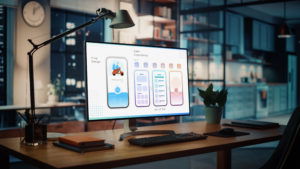 User experience, commonly referred to as UX, is an essential aspect of any marketing strategy, including law firm marketing. It encompasses everything that the user experiences while interacting with a product or service, including ease of use, accessibility, visual appeal, and overall satisfaction. The psychology behind user experience is a fascinating subject, and understanding it…