How Attorneys Can Take Advantage of Local Directories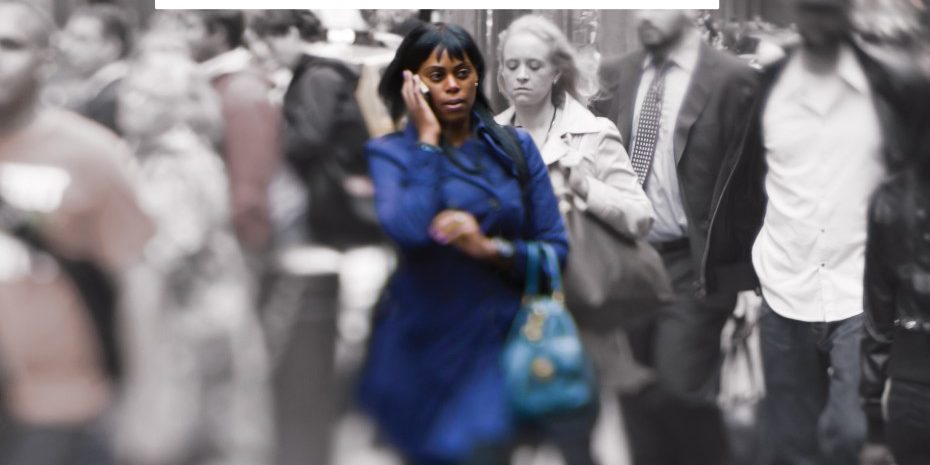 Lawyer directories and general business directories abound on the web, and while you know that it is important for your firm to be listed everywhere that clients may be looking, it can be difficult to sort through all the options. Here is a breakdown of why directories are important and which ones are essential.
First, it is important to note that online directories are different from social media. Participating in social media like Facebook, LinkedIn, and Google Plus increases your firm's visibility and helps with search engine rankings. The Bigger Law Firm magazine often discusses social media tools, but the focus here is on directories only.
Getting your firm listed in an online directory serves two purposes. The first is obvious: if potential clients are using that directory to search for an attorney, you want them to find your firm. But directory listings help in another important way: search engines use the information in directories to associate your firm's name with your practice area, and if the listing contains a link to your website, then this helps your website move up in search rankings. Every time another website links to your firm's website, that helps your site's visibility, but directory listings are especially important because they usually contain precisely the information you want distributed as widely as possible: your firm name, practice area and contact information.
It is likely that your firm is already listed in many online directories, but it is important to perform a systematic search to be sure that your firm appears in all desirable locations, and that your listings are accurate and complete. With all online directories, two pieces of advice hold: use the exact same contact information across all listings; and fill in all the information you can. While filling in just the basics will publish your contact information and create a link to your website, adding photos and details about your business will greatly improve the appearance of your listing and makes potential clients more likely to contact you.
What About Paid Listings?
Nearly all online directories offer paid advertising, and at some sites, that is your only option. However, most directories have a free basic option and also premium paid listings, which work the same way as paid listings on a search engine website: for a particular search, premium listings appear first and more prominently than organic results. Obviously there is no reason not to take advantage of free listings, as these accomplish the goal of improving your search rankings overall, even if the individual directory is not particularly popular. Paid listings may be appropriate if you believe that clients will actually be using that website to find an attorney.
You will not get far listing your law firm in online directories without encountering Yext, but is the service worth considering? Yext is a paid service that claims to get your firm listed in dozens of
online directories. Depending on what type of introductory offer is available, Yext may cost your firm about $500 for the first year, which needs to be compared to the time cost of you or your staff researching your firm's listings and submitting listing information to individual directories. You can get a sense of what that would entail by performing a free scan on Yext, which will provide you with a good list of directories and some idea of how your firm currently appears on them. Keep in mind that even if you decide to use Yext, there are a few crucial directories, such as Google Places, that Yext does not cover. While "all-in-one" services like Yext may save a little time, many experts agree that there is no real substitute for individually claiming your local profiles.
Geographic Directories
Local search options such as Google Maps are extremely important for all kinds of businesses, including law firms. Granted, potential clients are looking for the best attorney for their needs, not just the one whose office is closest to their home, but search engines like Google automatically present users with map-based options, and you should make sure your firm appears there. Your firm's website may be appearing in an ordinary search but not in the search engine's maps function. If that is the case, you need to create a local business listing for that search engine.
Google's geographic listing is called Google Places, and it requires entering information online, then waiting for a postcard to be delivered to your office via U.S. mail. Entering the PIN on this postcard verifies your listing. You should also make sure your firm is listed with Bing Local, Yahoo Local and Mapquest. With each of these three, Yext or another paid service may be the first option that appears for entering your information, but there is also a free basic option.
General Business Directories
There are many general business directories on the web that will add your firm for free. Begin with expressupdate.com, which is a data aggregator that several other directories use as a source. You will also want to be sure to include your firm in the following free directories: yp.com, Yelp, Insider Pages, Merchant Circle, Superpages, Elocal, Ezlocal, Yellowbot.com, Brownbook.net, ibegin.com, chamberofcommerce.com and the bizjournals.com site for your city. These directories usually require a simple email or phone verification. Another directory, acxiom.com, requires you to fax a business license or other documentation to verify your listing, but it is worth the trouble, as acxiom.com is also a data aggregator that other websites use as a source.
For a more complete list of free directories, perform the Yext scan for your business to see where your firm is listed and not listed. General business directories that accept only paid listings exist as well, but at that point your advertising dollars are probably better spent on listings in attorney directories.
Attorney Directories
Many attorney directories feature only paid listings, but be sure your firm is listed on all the free directories first. These include Avvo, lawyers.com, lawguru.com, rocketlawyer.com, lawyercentral.com, mylawsuit.com, uslegal.com, alphalegal.com, and hg.org. Two additional sites, lawzam.com and lawqa.com, are intended for lawyers to answer legal questions from users, but your firm can get listed for free, and how you choose to answer incoming questions is up to you. Justia.com requires that attorneys fax their bar cards for verification and targetlaw.com requires a 150-word minimum description of the firm that cannot be duplicate content from the firm's website.
When considering paid listings on an attorney directory website, your firm should conduct the same cost-benefit analysis that you do for any other advertising. A key factor in judging whether the listing is worth the cost is how popular the website is. When you enter key search terms into Google or Yahoo that you think a potential client might use, websites like findlaw.com may be among the top results, and that site may end up becoming the search engine the potential client uses. Do not assume all Internet users are sophisticated; many a search begins with typing "lawyer.com" into a web browser.
Different sites offer advertising options besides simply purchasing premium listings. Nolo.com and totalattorneys.com offer paid lead generation. Lawinfo.com has an exclusive relationship with only four firms per practice area, per geographic market, and there is a waiting list for top markets. When considering purchasing a listing on any site, you will want to research how popular the site is in terms of web traffic, which you can find out by performing a search on alexa.com.
Getting your law firm listed in online directories is a crucial part of online legal marketing. If you want potential clients to find their way to your website, and finally to your office, get your firm listed everywhere you can.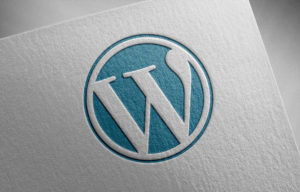 Are you looking to maximize your law firm's website's potential? You're in the right place. WordPress offers a wealth of plugins that can improve your website's functionality, from search engine optimization to online event scheduling. Here are five must-have plugins for law firms: Gravity Forms – Communication is key when it comes to your law…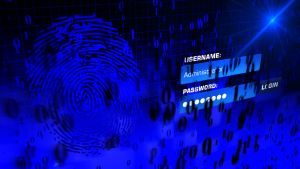 Over one million WordPress websites have been infected by a malware campaign called Balada Injector since 2017, according to cybersecurity firm GoDaddy's Sucuri. The attackers behind the campaign use all known and recently discovered vulnerabilities in WordPress themes and plugins to breach sites. They typically play out their attacks in waves once every few weeks,…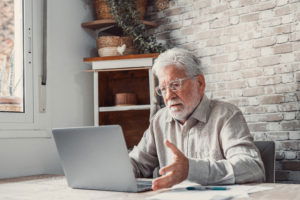 As a law firm marketing director, you understand the importance of SEO in driving traffic to your website and generating leads for your firm. However, convincing the partners of your law firm to invest in SEO can be a daunting task, particularly if they do not understand its benefits. Here are some tips on how…