Taking the Law into Your Own Handheld – (Ever)Note This
Organization is critical in the field of law, whether you are a busy solo or part of a large law firm team.
You know the feeling. Deadlines, documents, depositions – everything coming at you at once. Failure to categorize everything into its proper place can drive you to the edge. Evernote, a cloud-based and cross-platform app that functions nicely on Mac, Windows, iOS and Droid, aims to help attorneys and busy professionals of all kinds manage the myriad of notes and tasks that confront them on a daily basis.
It is easy for your caseload to exceed your ability to keep close tabs on every detail; you need a useful tool to stay on top of everything. That tool needs to be super easy to use (who has the time to fiddle with complex applications that frustrate?), flexible enough to accommodate the various documents and other items critical to running a firm (an end to the iconic paper chase), and, most importantly, easily accessible from any location, meaning it also synchs across a variety of devices.
Evernote might just be the solution you are looking for, and then some. It is web-based, and it allows you to perform a variety of tasks like drafting notes, clipping articles, storing pictures and media, and it can be used on your mobile device and/or computer. This application syncs itself and presto – you have data access anytime, anywhere you need it. It also integrates seamlessly with ScanSnap scanners.
If you are not sure whether this might be right for you or your office, give Evernote basic a trial run. The free version allows you get to store about 60 MB of data every month. If you need more storage space than that, the premium version gives you 1GB. Both versions do have the same basic features, with the premium offering a few extra bells and whistles.
So what does Evernote do that can help make your day and practice more manageable? Among other things, this software gives you the ability to create folders, add notes and file them in their proper folders. Call it a filing cabinet in your iPhone. You can even record audio clips and add those, too. Need to upload accident pictures? Easy. Use your mobile device and file them in the proper folder. If you are prepping for court and need articles and other reference materials, Evernote allows you to clip papers, blog posts and articles, and save them.
The adaptability of this application does not stop there. It lets office staff and a busy attorney upload just about any media they need, directly into the folder/notebook where it is needed. Those books/files may be easily shared with others and you can also tag data for search purposes. The tagging feature is critical, given the variety of data being stored and the need to revisit certain items easily as cases move forward.
If you have more than one device you use throughout your work day, you will need to install Evernote on each of those devices. When you connect to Evernote for the first time, you will be asked to create a user name (which most applications require), and that username will connect you to every device you use. It also enables the program to synchronize all your devices with the server. You can find out all you need to know about that at Evernote.com and also check out various application stores for your specific device.
Evernote also has an amazing array of add-ons for those who want even more functionality. Many of the apps are free. Some need to be purchased. For example, there is Evernote Hello, a free app for mobile devices, that lets you set up personal profiles for people you meet, meetings you have attended, photos you want to keep and contact information. Or, try Call Trunk, a paid add-on that lets a mobile attorney record complete phone calls and store them. Replay, share, and store, experiment and save time and money. It's the way of the future – now.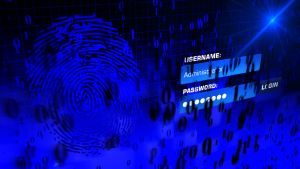 Over one million WordPress websites have been infected by a malware campaign called Balada Injector since 2017, according to cybersecurity firm GoDaddy's Sucuri. The attackers behind the campaign use all known and recently discovered vulnerabilities in WordPress themes and plugins to breach sites. They typically play out their attacks in waves once every few weeks,…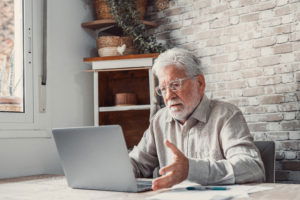 As a law firm marketing director, you understand the importance of SEO in driving traffic to your website and generating leads for your firm. However, convincing the partners of your law firm to invest in SEO can be a daunting task, particularly if they do not understand its benefits. Here are some tips on how…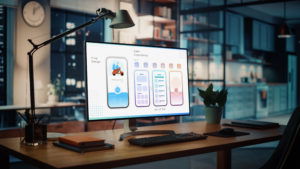 User experience, commonly referred to as UX, is an essential aspect of any marketing strategy, including law firm marketing. It encompasses everything that the user experiences while interacting with a product or service, including ease of use, accessibility, visual appeal, and overall satisfaction. The psychology behind user experience is a fascinating subject, and understanding it…