Taking the Law Into Your Own Handheld: The Latest Must-Have Mobile Apps
There are so many interesting, useful, and must-have apps for lawyers that we could literally write a book.
The latest iPhone, iPad and Android apps focus on practice management, which is a great way to manage the office and streamline your daily tasks. Whether you want to have an almost paperless office or desire the ability to work remotely from wherever you want to be, including in the courtroom, apps can do almost any task you need to organize cases, staff, clients, do marketing, create documents, and keep track of your billable hours.
With practice management apps you have the power and flexibility to create a mobile office that syncs with all the firm's normal office tasks. Client documents, court room dates, discoveries and legal correspondence on your mobile device can make you more effective and trim costs quicker than a lot of other investments. Here are our top recommendations for practice management apps that will kick start your mobile office in 2012. These apps work across all iPhones, iPads and Android smartphones and tablets. All these apps also are based in cloud computing and focus on meeting industry guidelines and regulations.
HoudiniESQ Pro: This app is free for solo practitioners and charges if office staff and more attorneys are added. It is easy to use and accessible on any computer, smartphone, or tablet. The app keeps all documents in one place and syncs them to be used for many different tasks. It integrates with QuickBooks, MS Office, and provides email and templates for document creation. The big draw for Houdini is it ability to track billable hours even while reading an email or drafting documents and its Get Things Done screen to help with workflow. The app includes features for trust accounting and allows for merging of data into client files. Speaking of clients, it has a remote client access login where clients can review their case.
ActionStep: ActionStep takes the approach to roll every essential task into its reasonably priced practice management system. It incorporates time tracking, billing, workflow charts for users to complete, and document generation and management that can be accessed remotely. As long as you have an Internet connection, you can access this app from anywhere. The other key parts of this program have tools for sales and marketing, customer relationship management, Intranet syncing and even stakeholder access logins to maximize communication with directors and the staff accountant.
Clio: Clio is known for its simple design and intuitive features. Files can easily be created for cases, images uploaded, and all the while the user can know that time tracking and billing functions will help the law firm stay focused on its financial goals. It does have features for trust accounting, and data can be exported to QuickBooks. Clio has a client connect feature that allows lawyers to send a bill or invoice online that can be paid automatically. Plus, there is a mobile version for all smartphone and tablet users, and the system automatically recalls the top features used.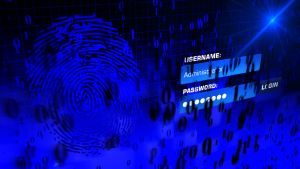 Over one million WordPress websites have been infected by a malware campaign called Balada Injector since 2017, according to cybersecurity firm GoDaddy's Sucuri. The attackers behind the campaign use all known and recently discovered vulnerabilities in WordPress themes and plugins to breach sites. They typically play out their attacks in waves once every few weeks,…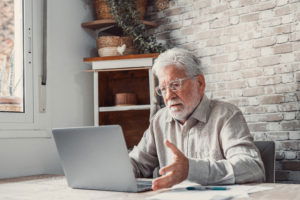 As a law firm marketing director, you understand the importance of SEO in driving traffic to your website and generating leads for your firm. However, convincing the partners of your law firm to invest in SEO can be a daunting task, particularly if they do not understand its benefits. Here are some tips on how…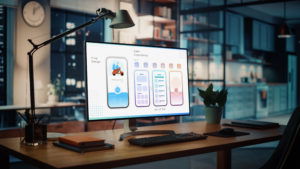 User experience, commonly referred to as UX, is an essential aspect of any marketing strategy, including law firm marketing. It encompasses everything that the user experiences while interacting with a product or service, including ease of use, accessibility, visual appeal, and overall satisfaction. The psychology behind user experience is a fascinating subject, and understanding it…