Taking the Law into Your Own Handheld: Viivo's Encryption Service for the Cloud
Attorneys are uniquely affected by an obligation to keep client documents secure, and Viivo can help.
Lawyers are concerned about the privacy and the protection of their documents, and rightfully so. Many items an attorney handles are highly sensitive and legally bound to confidentiality. Any breach of confidential files would be a major setback, and particularly unfortunate circumstances could lead to a malpractice lawsuit.
A firm might consider storing sensitive files online to ensure that they are guarded, redundantly saved and available for reference. By eliminating physical files in the office, attorneys can prevent accidental breaches. Cloud services are becoming more and more popular, and they offer access from many types of devices. Many mobile attorneys love the ease of such a system's use.
If reports about NSA monitoring are giving your managing partner heartburn, he or she may be concerned that files would not truly be secure online. Fortunately, new cloud services, including Viivo's, are adopting layers of security that make their systems even safer. Viivo in particular offers additional file encryption technology to standard cloud uploading.
Viivo is an application that automatically encrypts documents, pictures, videos and other items before uploading them to Google Drive, SkyDrive, Box.net or Dropbox. Viivo utilizes data encryption software that is military standard AES-256, and it is compatible with iOS, Mac OS X, Windows and Android.
Viivo is not difficult to set up, and the service itself is uncomplicated. Once you create an account, you can link a cloud drive to it. You will receive a verification email giving you a link from which to activate the account. Then, you can choose your cloud storage method. The free Viivo subscription only works with Dropbox, but you can receive access to other cloud options through a paid Enterprise or Pro plan.
Encryption is a conveniently autonomous process. Users simply copy a document from its original location into the correct Viivo directory and upload it. Virtually instantaneously, the encrypted file appears in the designated online folder. An attorney can manage the process from either a desktop or mobile device.
Client-side encryption ensures that files never leave an office computer in an unencrypted state, a failsafe that many law firms would find appealing. However, this kind of on-the-fly encryption also means that local backup is even more critical. Viivo can encrypt a folder and provide an overlay of that folder to give clear-text access, meaning that a user works directly with unencrypted files. Some firms may not want to risk any level of security frailty, so consistent office file backups are recommended.
Be aware that even when files are encrypted and compressed, clear-text versions that were created before encryption/compression or clear-text copies that are created after decryption/decompression stay on the hard drive. They must be purged, not just deleted, to maintain security.
A two-step file process also adds one more step in which a mistake could occur. Every file to be encrypted must be placed into the unencrypted Viivo folder first. Putting a file directly in the cloud-based encrypted folder will not trigger encryption. The service will not issue a warning if this occurs, so firms must be diligent to avoid such errors.
The need for security will only grow as technology allows for even greater accumulation of case-related data. Adding an extra level of security to remotely stored files is an important part of thorough protection.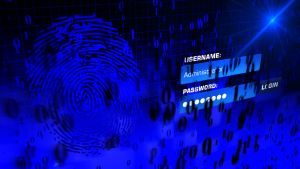 Over one million WordPress websites have been infected by a malware campaign called Balada Injector since 2017, according to cybersecurity firm GoDaddy's Sucuri. The attackers behind the campaign use all known and recently discovered vulnerabilities in WordPress themes and plugins to breach sites. They typically play out their attacks in waves once every few weeks,…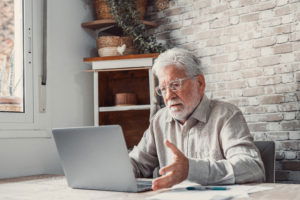 As a law firm marketing director, you understand the importance of SEO in driving traffic to your website and generating leads for your firm. However, convincing the partners of your law firm to invest in SEO can be a daunting task, particularly if they do not understand its benefits. Here are some tips on how…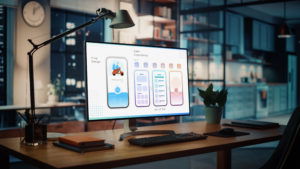 User experience, commonly referred to as UX, is an essential aspect of any marketing strategy, including law firm marketing. It encompasses everything that the user experiences while interacting with a product or service, including ease of use, accessibility, visual appeal, and overall satisfaction. The psychology behind user experience is a fascinating subject, and understanding it…