Tali Time Tracker: Capture Time by Voice
Tali Time Tracker is the newest method for recording time for busy attorneys and other professionals. Using Tali is as simple as asking Alexa to tell Tali that you have begun a task. Tali then records the time you have spent on your task and displays it in a dashboard. After reviewing your daily activity, you can sync it with your billing software.
Tali is a new, conversational approach to tracking time. Tali is a freestanding app that works with your existing voice assistant and billing software to record and monetize your daily activities.
Currently Tali is compatible with Alexa and Google Assistant, an integration with Cortana is coming soon. For billing purposes Tali is compatible with software like Clio and Harvest.
Tali, a voice-enabled productivity assistant, is powered by artificial intelligence and created by a team made up of: Matt Volm, handling the business end, Matt A-W, in charge of product development and Matt Hoiland, in charge of creative development.
Tali's founders wanted to create a product that would allow people to concentrate on work instead of trying to track how much time was spent on answering calls, handling emails, doing research and returning phone calls. While this may be a great product for attorneys, Tali has potential for other businesses and freelancers.
How many times did you make mental notes to remember to accurately report time at the end of the day? How much billable time is lost to small tasks that go unrecorded? It is a daunting task to record all daily tasks, how many people have sticky notes on their computers, phones and desk drawers meant to remind them of their daily to-do list?
What if there was a way to execute those mental notes and capture the correct amount of time spent on the work, without having to physically write it down, open a timer on a computer or otherwise manually record it? This is the promise of voice recognition and voice-activated systems, which are increasingly used for business purposes and not just in the home.
Voice-activated assistants are becoming handy additions in lawyers' offices
Alexa, when first introduced, was a novelty, something to be used in the home to play music, check on the weather, order detergent or book a hair appointment. The advancement personal assistants and smart home device technology has given them the potential to be valued workplace tools. Voice-activated systems can be beneficial when partnered with productivity tools. Tali Time Tracker is one such tool that allows easy recording of time spent on items that otherwise might be forgotten.
Most lawyers probably do not track all of their time. It is easy to skip recording small chunks of time, like a five-minute phone call, because the time spent recording it interferes with other work. Tali Time Tracker claims that its technology allows users to record up to 20 percent more billable time with less effort.
Such a service is helpful for those billing hourly and those offering flat-rate services. A firm with a flat fee model can use easy voice time tracking to uncover more accurate margins on work and better gauge whether its fees are adequate for certain services. A voice-activated time tracker could also be useful for smaller firms and solo practitioners who may undercharge because they do not track the total amount of time put into a case.
Start, stop and log
Tali can be used to start and stop activity on a matter, or to log time that has already been spent. For example, you could say, "Alexa, tell Tali I am starting my call with John Smith," or "Alexa, tell Tali to start an activity for matter 256." Stop the timer by telling Tali you are done. If you have already completed an activity, you can tell Tali to log the time spent by saying, for example, "Alexa, tell Tali to log 2 hours for research on Jones."
The more lawyers use Tali, the more it learns to correctly record the types of matters attorneys handle. According to the Tali blog, you can now tell Tali to record time for "drafting a motion of summary judgement" among other legal-based commands.
Voice-Activated Time Tracking Benefits
The main benefits of using voice-activated time tracking in legal offices are:
Increased profitability by catching of up to 20 percent of lost time
The ability to record expenses
Capture billable time as you work
Zero manual entry of hours
Real-time synching
Record and track separate billing rates for a specific matter or client
The Tali mobile app is available for download. The Tali app is useful for remote work. Additionally, the app can be used as a primary time and billing tool for smartphones.
Pardon me? What did you say?
Voice-activated assistants have some potential drawbacks. While communicating with your assistant the possibility for misunderstandings is high. For instance, similar sounding words could lead to mistakes. It is possible for Alexa, for example, to mishear the word contract as contact. The risk of such mistakes increases with use of legal jargon that may be unfamiliar to Alexa or other voice-activated assistants. For example, asking Alexa to track time on a case involving a personal injury sustained in a car accident can very easily be misheard and the time tracker creates a file relating to a bar accident instead. There would be a file created, but if the file has a name that the attorney does not recognize later, this could cause some confusion. The only solution to voice-activated assistants mishearing what was said, is to speak clearly and slowly to enhance accuracy.
Another problem arises with names and terms that sound alike but differ in spelling. For instance, a lawyer working with two clients, one named Leon Smith and the other Sierra Smythe. One file is a divorce case and the other is a medical malpractice case. How does Tali distinguish between the two? Tali creators indicate they are handling that possibility by building a "business" logic that would allow Tali to offer what the most relevant match seems to be. If that match happens to be wrong, it may be edited in the dashboard. Overtime, Tali, like Alexa, learns how to make better, more accurate matches. Since it also has the ability to identify cases by number, this could be a workaround in some situations.
A final disadvantage of the Tali time tracker is its inability to run multiple timers at the same time. Moreover, the tracer can not currently pause and resume an ongoing timer. However, these features are expected to be added soon.
Practice Management Software Pairings
With Tali Time Tracker, users have the choice of using Clio, Harvest or Xero to sync time records instantly and get ready to generate invoices. According to Matt Volm, the Tali crew are also currently building integrations with other practice management platforms, including PracticePanther and Quickbooks.
Tali offers a free 30 day trial. Pricing then starts at $25 per month per user if billed annually, or $30 per month if billed monthly. Tali also offers group pricing, however you must contact the company for details.
As with any new application on the market, Tali may require some additional integrations to work with your firm's systems. The Tali team recognizes this and is always seeking feedback on the programs you use so future integrations can be planned. Tali also offers a free trial.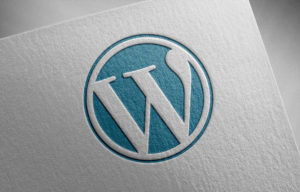 Are you looking to maximize your law firm's website's potential? You're in the right place. WordPress offers a wealth of plugins that can improve your website's functionality, from search engine optimization to online event scheduling. Here are five must-have plugins for law firms: Gravity Forms – Communication is key when it comes to your law…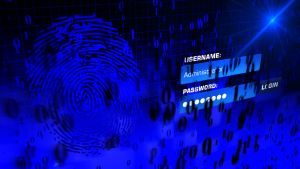 Over one million WordPress websites have been infected by a malware campaign called Balada Injector since 2017, according to cybersecurity firm GoDaddy's Sucuri. The attackers behind the campaign use all known and recently discovered vulnerabilities in WordPress themes and plugins to breach sites. They typically play out their attacks in waves once every few weeks,…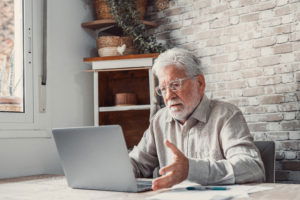 As a law firm marketing director, you understand the importance of SEO in driving traffic to your website and generating leads for your firm. However, convincing the partners of your law firm to invest in SEO can be a daunting task, particularly if they do not understand its benefits. Here are some tips on how…