Tech Companies Face Questions from Lawmakers on Russian Election Interference
In a November 1 Congressional hearing, lawmakers from both parties directed tough questions toward attorneys for Google, Facebook and Twitter over the companies' failure to identify or prevent Russian attempts to influence the 2016 U.S. election through social media. Members of the Senate Intelligence Committee addressed Colin Stretch, Facebook's general counsel, Kent Walker, Google's general counsel, and Sean Edgett, Twitter's acting general counsel.
"Russian operatives are attempting to infiltrate and manipulate American social media," Sen. Mark Warner, the committee's top-ranking Democrat, told the tech company attorneys.
"And not one of us is doing enough to stop it." Warner said the tech companies' early efforts showed a "lack of commitment."
The attorneys for the three firms said they recognized that they have a responsibility to take action against bad actors. Stretch said Facebook had more than 10,000 individuals working on security issues, and that number would double by the end of next year. But all three lawyers struggled to identify individuals at their company specifically addressing the threat of state-sponsored operations.
Braden Perry, a regulatory, government investigations, and litigation attorney with Kennyhertz Perry, LLC, said that the problem has no easy solution.
"The social media companies have millions of advertisers that change constantly, and there is no practical way to police the activity that is often viral and flies under regulatory scrutiny," said Perry. "Between the vast issues surrounding freedom of speech on the internet and the regulation of international content, it will be difficult to propose a solution to reign in private companies, especially one that would survive the heightened constitutional scrutiny."
Lawmakers raised the threat of legislation to regulate internet firms.
"You've created these platforms. And now they are being misused," Democratic Sen. Dianne Feinstein told the attorneys. "And you have to be the ones to do something about it. Or we will."
Whether technology companies will be able to self-regulate in a way that satisfies lawmakers is an open question.
"You will likely see tech and social media companies attempt self-policing policies to prevent overarching legislation," said Perry. "Efforts like Google's ban on payday loan ads and Yahoo's decision to limit ads on certain firearms and knives have proven controversial, and question the function of speech and the role these companies act as morality police. But self-regulation, as opposed to government intervention, is always better, and I would suspect broad industry-wide policies and procedures on political advertising will be forthcoming."
At least one Senator doubts that tech companies can do enough on their own to police their sites. In a speech to the Open Markets Institute in Washington on November 8, Democratic Sen. Al Franken said that regulators need to step in with "vigorous oversight."
"These companies may not be up to the challenge that they've created for themselves," said Franken.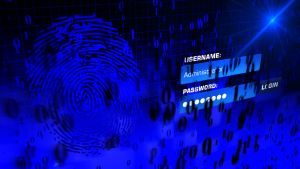 Over one million WordPress websites have been infected by a malware campaign called Balada Injector since 2017, according to cybersecurity firm GoDaddy's Sucuri. The attackers behind the campaign use all known and recently discovered vulnerabilities in WordPress themes and plugins to breach sites. They typically play out their attacks in waves once every few weeks,…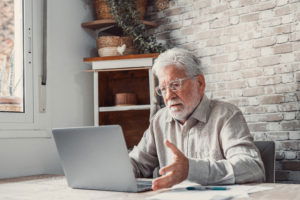 As a law firm marketing director, you understand the importance of SEO in driving traffic to your website and generating leads for your firm. However, convincing the partners of your law firm to invest in SEO can be a daunting task, particularly if they do not understand its benefits. Here are some tips on how…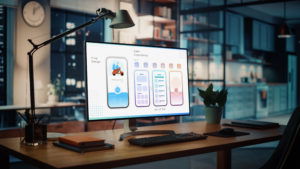 User experience, commonly referred to as UX, is an essential aspect of any marketing strategy, including law firm marketing. It encompasses everything that the user experiences while interacting with a product or service, including ease of use, accessibility, visual appeal, and overall satisfaction. The psychology behind user experience is a fascinating subject, and understanding it…