The Client is in the Details: Harness the Design Elements That Make a Website Work for Your Firm

Sometimes, a website comes across your desktop that is instantly striking. Exceptional websites are immediately recognizable but often difficult to define. What is it that makes a good looking website look so good?
Attention to subtle details can elevate a website from average to amazing. The right combination of textures, light and shadow can make certain elements pop, emphasizing important items and creating visual organization. If everything on a page looks flat, it is hard to distinguish one bit of information from another. Details create the sense of hierarchy that a website needs in order to prompt action and create results.
Effective websites employ a variety of techniques to bring menus, forms, buttons and text to life. An experienced designer will apply these details on a pixel level in order to achieve the right balance. For example, two single pixel lines, one slightly lighter than the other, make an attractive bevel effect. A five-pixel drop shadow will give dimension to a form field or separate a menu from the content below it. None of these effects leap off the screen individually, but without them the user experience would not be the same.
The first step in making your firm's website stand out is to never, ever allow default html elements to remain on the page. Standard blue links and square gray buttons show a lack of attention to detail that makes a website easy to forget.
Style all links, forms, search boxes and submit buttons to match your site's look and feel. Choose a color scheme, preferably with no more than two main colors, and integrate fundamental elements accordingly. Clients may not be able to nail down why your website, and by extension your firm, is so appealing, but they will feel it when they are experiencing a harmonious visual environment.
Once the basics have been covered, some simple techniques can be used to take your firm's website to the next level.
Depth, texture, light and shadow: Does your firm have one area of practice that is more lucrative than others? Highlight that area with lighting effects or subtle gradients. Do you want to direct clients to a certain page? Give the link more depth with pixel perfect highlights.
Borders and content delineation: It is important for a website to have clear, aesthetic separation between blocks of content. Content must flow logically and be organized. Borders are critical to achieving that organization. But when done poorly, or overdone, borders add visual noise to a page, causing potential clients to click away.
Font face, size and spacing: The choice of font can help set the mood of an entire site. In the past, designers were limited to a small set of fonts, with the big choice basically being between serif (Times) and sans serif (Verdana). The development of web fonts has opened up a wide variety of options, giving your firm the chance to select a font that distinguishes you from your competition. Within that font family, use variation in weights and sizes to direct users.
Behind every successful law firm website is a strategy for appealing to potential clients. Once that strategy has been established, a designer can choose the right set of visual effects to make it work. While each individual element is subtle, the overall effect is a striking website that clearly shows clients why they should hire your firm.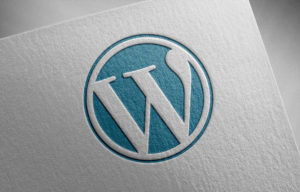 Are you looking to maximize your law firm's website's potential? You're in the right place. WordPress offers a wealth of plugins that can improve your website's functionality, from search engine optimization to online event scheduling. Here are five must-have plugins for law firms: Gravity Forms – Communication is key when it comes to your law…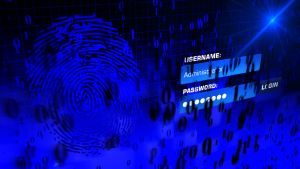 Over one million WordPress websites have been infected by a malware campaign called Balada Injector since 2017, according to cybersecurity firm GoDaddy's Sucuri. The attackers behind the campaign use all known and recently discovered vulnerabilities in WordPress themes and plugins to breach sites. They typically play out their attacks in waves once every few weeks,…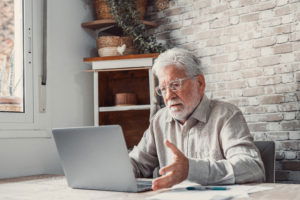 As a law firm marketing director, you understand the importance of SEO in driving traffic to your website and generating leads for your firm. However, convincing the partners of your law firm to invest in SEO can be a daunting task, particularly if they do not understand its benefits. Here are some tips on how…