The Future of Cryptocurrency Under Regulations
On March 7, a U.S. district judge determined that cryptocurrencies can now be supervised by the U.S. Commodity Futures Trading Commission.
However, the CFTC will not be the only organization regulating the industry of cryptocurrencies. The ruling of U.S. District Judge Jack Weinstein of New York clarified some common concerns: if the CFTC has authority over fraudulent activity and whether digital currency is a commodity. Weinstein wrote yes on both queries.
Many lawyers who accept and invest in cryptocurrencies feel that Weinstein's decision is highly noteworthy, and the clarification heightened awareness surrounding digital commodities.
"The result is that these startups are now providing investors with proper disclosures about investment risks, and are only accepting investment from accredited investors that can afford to lose the money they are investing," said Mark Kahn, a corporate attorney at Miami-based law firm PAG.
Online cryptocurrency trading platforms, thus far, claimed to operate as exchanges under the Federal securities law, yet they were not regulated. The same day, as the federal court ruling, the Securities and Exchange Commission made a statement that notified investors of cryptocurrencies about the lack of regulation.
Along with their list of concerns, the SEC noted that, "Many of these platforms give the impression that they perform exchange-like functions by offering order books with updated bid and ask pricing and data and executions on the system."
Now, when platforms offer a trading mechanism of online assets that acts like an exchange under the federal securities laws, they have to enroll with the SEC as an exchange.
To determine whether or not digital property is a security, most current views follow the "Howey Test" from a 1946 U.S. Supreme court case. The ruling states that when an investor anticipates making a profit from others when investing money in a similar endeavor, it is a security.
In terms of unlawful assets, Ryan Schoen, the senior financial services policy analyst at Washington Analysis, stated, "I think the next step here will likely be subpoenas to exchanges, if they haven't already started. That alone may prompt some voluntary delisting of tokens that clearly run afoul of securities laws."
According to CNBC the SEC has started to release subpoenas for initial coin offerings information. However, lawyers who responded to CNBC did not anticipate an immediate severe restriction with U.S. cryptocurrency exchanges.
"The biggest regulatory issue with cryptocurrencies today is the treatment of ICOs ... ICOs are particularly challenging because they present opportunities for fraud in connection with soliciting investment from unsuspecting and unsophisticated investors," added Kahn.
While the ruling gives stronger counsel to investors, it serves as a warning to companies, including law firms.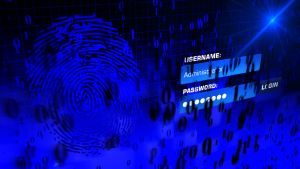 Over one million WordPress websites have been infected by a malware campaign called Balada Injector since 2017, according to cybersecurity firm GoDaddy's Sucuri. The attackers behind the campaign use all known and recently discovered vulnerabilities in WordPress themes and plugins to breach sites. They typically play out their attacks in waves once every few weeks,…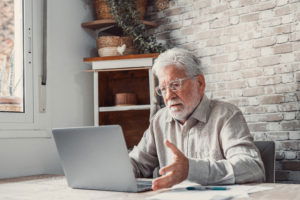 As a law firm marketing director, you understand the importance of SEO in driving traffic to your website and generating leads for your firm. However, convincing the partners of your law firm to invest in SEO can be a daunting task, particularly if they do not understand its benefits. Here are some tips on how…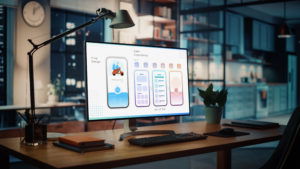 User experience, commonly referred to as UX, is an essential aspect of any marketing strategy, including law firm marketing. It encompasses everything that the user experiences while interacting with a product or service, including ease of use, accessibility, visual appeal, and overall satisfaction. The psychology behind user experience is a fascinating subject, and understanding it…