The Future of Law: Implications of the Supreme Court's Decision on DOMA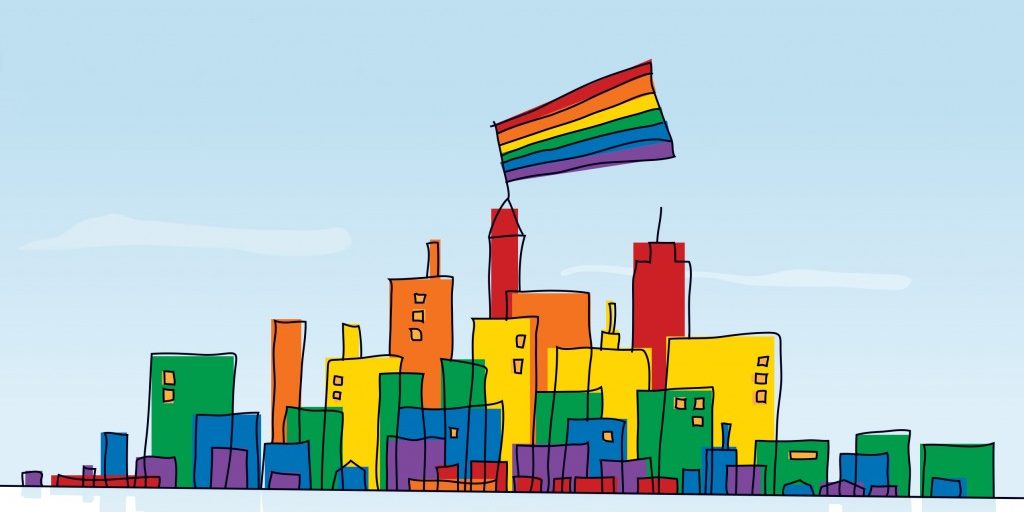 On June 26, the U.S. Supreme Court made a number of federal benefits available to same-sex married couples, striking down Section 3 of the Defense of Marriage Act (DOMA). The impact of the change is vast; marital status is a factor in more than a thousand separate federal statutes. Many areas of the legal field, in all corners of the country, have been or will be affected in some way. In some areas of the law, the impact is straightforward, and the end of Section 3 clarifies and solidifies aspects of the law that were previously in flux. In other aspects, the change is leading to uncertainty and increased litigation, especially in states where same-sex marriage is not recognized. Section 2 of DOMA—which permits states to refuse recognition of same-sex marriages legal in other states—remains in effect.
Here we examine the changes, large and small, taking place in the practice of law.
Constitutional Law
The Supreme Court's decision marked a major victory for proponents of same-sex marriage, and supporters are moving forward with legal challenges in the states where same-sex unions remain unrecognized.
On October 21, New Jersey became the 14th state to grant same-sex couples the right to marry, after the state Supreme Court denied a lower court's order to delay permission for same-sex nuptials (and after Governor Chris Christie dropped an appeal). The case may provide other states with a model for legalizing same-sex marriage, especially in those states where civil unions already exist for same-sex couples. The end of DOMA Section 3 was central to the legal arguments that prevailed in New Jersey.
A 2006 decision by the New Jersey Supreme Court guaranteed same-sex couples equal protection under the law, leading to the state's civil union law. Until the U.S. Supreme Court struck down part of DOMA, New Jersey had sought to provide LGBT citizens with equal rights by permitting them civil unions but withholding the label of "marriage". Superior Court Judge Mary C. Jacobson ruled that once federal benefits were granted to same-sex couples, the civil union law no longer treated heterosexual married couples and homosexual married couples equally.
Constitutional lawyers in other civil-union states, including Colorado and Illinois, may soon apply similar arguments to their states' own laws. In Hawaii and Nevada (also civil-union states), litigation over same-sex marriage has already reached the federal court of appeals. In states that recognize domestic partnerships and grant them similar protections to marriage, proponents of same-sex marriage may add new elements to their legal strategies. Even in states with no such protections for gay and lesbian unions, advocates can point to the model that the new federal benefits provides.
Family Law
Family law is affected less by what the U.S. Supreme Court decided in June than by what it did not decide. The high court did not legalize same-sex marriage throughout the country. It did not step in to decide the constitutionality of a ban on gay marriage in California. And, crucially, the court did not strike down Section 2 of DOMA, which permits states to refuse to recognize same-sex marriages performed in other states.
With same-sex marriage legal in some states and unrecognized or banned in others, gay and lesbian couples may find it difficult to end a marriage. Generally, states that refuse to recognize same-sex marriages will not grant divorces to same-sex couples who live in the state, but who legally married in a state that does allow such bonds (although there have been a few exceptions). If such couples want a divorce, they would have to obtain one from the state where they were married. However, many states have a six-month residency requirement for divorce. As a result, many such couples are left in legal limbo, unable to obtain a divorce and unable to remarry.
In Texas, the state Supreme Court will soon hear arguments on whether the state must grant divorces to same-sex couples who were wed in other states and are now seeking a divorce in Texas (where gay marriage is not recognized). Until state laws adjust to the new circumstances, homosexual couples considering traveling to another state to marry would be well-advised to choose a state that grants divorce without extensive residency requirements. Such states include Delaware, California, and Minnesota, as well as the District of Columbia.
Even for same-sex couples who live in states where their bonds are fully recognized, the newness of gay divorce can present unique issues. Some couples seeking a divorce have found that the state's view of the beginning point of their relationship differs from their own. Many same-sex couples had been together for years or decades before the advent of gay marriage. They named each other as health care proxies and beneficiaries in each other's wills. They invested in property and raised children together. A couple may have seen themselves as "married" in all but the legal sense, taking this final step only when it became recognized in their state. However, when dividing property equitably upon divorce, the law will see the couple's bond as beginning when they were legally married, which can certainly lead to disputes.
Tax Law
With regard to taxes, the situation has improved for same-sex couples, but may still be murky in states where gay marriage is not recognized. For example, the Kansas state Department of Revenue has announced that same-sex couples must continue to file separate state tax returns, even though these married couples may now file joint federal tax returns.
After the U.S. Supreme Court's decision regarding Section 2 of DOMA, it was not immediately clear whether same-sex, married couples would receive the same federal tax benefits as heterosexual married couples in states that do not recognize same-sex unions. However, in August, the IRS issued a ruling clarifying the matter: all legally married same-sex couples will receive the same tax treatment as any other married couple, regardless of their state of residency. As a result, it is important to note that same-sex married couples must file federal taxes as either "married filing jointly" or "married filing separately"; filing two returns under the single status is not an option.
Estate Planning
The DOMA decision will have a huge impact on estate planning for same-sex married couples. Indeed, the case at issue in that decision involved the estate of a same-sex spouse. The surviving spouse in United States v. Windsor had been taxed on the inheritance from her spouse as if the two had been unmarried. Now, same-sex spouses may give as much as they wish to each other during their lives or at their deaths without being subject to the federal estate or gift taxes, provided the other spouse is a U.S. citizen.
Also, same-sex married couples may now take advantage of portability, adding the deceased spouse's unused exclusion from federal estate tax to the surviving spouse. In addition, spouses may combine their gift tax exclusions, name each other as sole beneficiaries of qualified company retirement plans, and roll the inherited IRA funds from one spouse into the surviving spouse's IRA.
Litigation continues over some estate law issues. In some states and in the District of Columbia, a court may retroactively recognize a common-law marriage. This is an issue in a case filed by a D.C. man in a 22-year relationship with another man. He now seeks to be recognized as the man's spouse in a same-sex, common-law marriage, in order to inherit a portion of his estate.
Other Federal Benefits
Many other areas of law are affected. The Obama administration has ordered that all federal laws affected by the Supreme Court's decision be reviewed to ensure that gay and lesbian married couples receive the federal benefits to which they are entitled. However, the outcome is clearer in some areas of the law than others.
Federal employees married to a person of the same sex may now extend life and health insurance coverage to their spouses. Immigration petitions from people in same-sex relationships will be reviewed the same way that requests from heterosexual couples are reviewed, according to federal authorities. But in other areas, the situation is more complicated.
For same-sex couples who were married in a state where such unions are recognized but now live in a state where they are not, their ability to receive federal benefits sometimes depends on state recognition of their marriage. A case currently being litigated in Ohio considers whether the death certificate of one spouse in a same-sex marriage performed in Maryland should list the decedent as married with a surviving spouse.
Both the Social Security Administration and the Department of Veterans Affairs have not, as of this writing, indicated whether benefits will be extended to married same-sex couples who live in states that do not recognize same-sex marriage. Social Security specifically mentions that the state where a couple is domiciled is a factor in determining benefits. Even in areas where the federal government has made it clear that benefits apply to same-sex married couples regardless of their state of residence, there has been some friction in states where the marriages are not recognized, especially with programs that are administered jointly by the federal and state government.
Both by what it did and what it did not do, the U.S. Supreme Court has clarified some elements of the law of same-sex marriage and left others in a state of flux.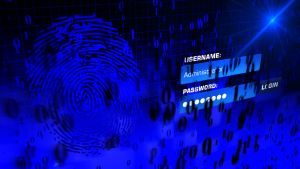 Over one million WordPress websites have been infected by a malware campaign called Balada Injector since 2017, according to cybersecurity firm GoDaddy's Sucuri. The attackers behind the campaign use all known and recently discovered vulnerabilities in WordPress themes and plugins to breach sites. They typically play out their attacks in waves once every few weeks,…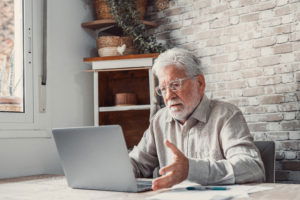 As a law firm marketing director, you understand the importance of SEO in driving traffic to your website and generating leads for your firm. However, convincing the partners of your law firm to invest in SEO can be a daunting task, particularly if they do not understand its benefits. Here are some tips on how…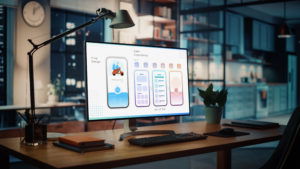 User experience, commonly referred to as UX, is an essential aspect of any marketing strategy, including law firm marketing. It encompasses everything that the user experiences while interacting with a product or service, including ease of use, accessibility, visual appeal, and overall satisfaction. The psychology behind user experience is a fascinating subject, and understanding it…