The Importance of (Social) Networking in Building Meaningful Relationships

This month we talk to Mark B. Baer, Esq., a Pasadena, California family law attorney. Mr. Baer uses social media extensively, including writing a blog, participating in LinkedIn discussions, and maintaining a Pinterest account. For Mr. Baer, networking is about educating others and building relationships.
How has your use of social media evolved?
One reason I've been using social media as actively as I have been is because it is an excellent way for me to share my bi- monthly column in the San Gabriel Valley Psychological Association's newsletter with others. My column on Psychology and Family Law was so well-received by the members of the San Gabriel Valley Psychological Association, that I decided to distribute it to a much broader audience. I link discussions to the column in my social media efforts.
When I publish a blog article, I link it to a discussion on LinkedIn, for example. When people start a discussion by saying, here's my latest article, that's not going to attract a reader's attention. You have to put something in the discussion description that will catch someone's interest, so they are actually moved to read the attached article. I post much more frequently than I write. I'll post things that I think are important for people to know. I'll find an article link to it in a discussion and include a quote from the article that I think would cause people to look at it. You're bringing information to people's attention, so they're appreciative. The general comments that I receive are that my articles are very well-written and thought-provoking. My writings tend to provoke critical thinking.
How have you used Pinterest?

I learned of Pinterest through LinkedIn. I don't just start my own discussions; I also participate in discussions that other people have started. After reading a posting on Pinterest, I requested an invitation to join Pinterest. Upon receiving my invitation to join Pinterest, I spent a little bit of time setting up an account and posting my articles. It's been two and a half months. I am regularly notified of people who "liked" a certain "pin" that I posted or that they're following me. I'm putting the material out there because I want to educate people, and then the messenger also gets visibility. You're going to get people who like what you say and your critics. I started posting my material on Pinterest because that site may attract a different audience for my writings.
What is the relationship between online networking and in-person networking?

For me, they are very much the same thing. What I try to do when networking, online and in person, is to educate people and build relationships, and marketing is secondary. What I've done with my blogs and other writings is to start sharing the same 30-second "elevator speech" that I share with people in in-person networking organizations. I feel that family law has been handled in a very destructive way, and what I share with people is this: "Like it or not, if there are children of the relationship (regardless of their age), the family still exists after the relationship ends. The manner in which you end a relationship determines whether your family will be functional or dysfunctional from that day forward." I have shared that simple message with people in person and online, and have been told that it has had a big impact. Relatively speaking, few people comment in any given online discussion. I was at a conference in San Francisco for the International Academy of Collaborative Professionals in October and many people I had never met and who had never commented on any of my postings introduced themselves to me and thanked me for my articles.
Some of those individuals told me that they discuss my articles in their family law study groups. Others told me that they teach courses in family law and share my articles with their law students, and others have even forwarded some of my articles to their congressmen. So these postings have much more visibility than what we think.
How should attorneys be cautious when using social media?

If you start a discussion or get involved in somebody's discussion, you need to understand that what you put out there should make a positive impression on those reading it. Otherwise, you should keep your mouth shut. It's out there forever in the social media. You, therefore, need to think twice about what you're going to say. Attorneys also need to be careful about giving legal advice, because a lot of law is state-specific, so you have to be careful of that and about giving legal advice through the social media in general. Nothing I've written is giving people legal advice; it's pointing out what doesn't work and why and gives people alternatives.
How much of a role does online networking play in marketing your practice?
The use of social media has had the effect of bringing interest and clients, but for me it's about building relationships and educating people. I view the LinkedIn profile as my resume, as my CV. It's basically an online version of a firm brochure. If someone on a listserv or otherwise is asking for a referral, then I can search my over 1,800 connections on LinkedIn, and see if I can be of assistance by making an introduction. I've always referred out far more than I've received, but that's OK. That's true in social media and in face-to-face networking. If I make a good referral, then I've made two people happy. If we get involved in networking, what we're doing is creating relationships. You're building trust. When I refer business to someone else, then they may refer clients to me as well, and that's true whether it's coming through online connections or in-person connections.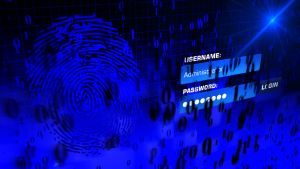 Over one million WordPress websites have been infected by a malware campaign called Balada Injector since 2017, according to cybersecurity firm GoDaddy's Sucuri. The attackers behind the campaign use all known and recently discovered vulnerabilities in WordPress themes and plugins to breach sites. They typically play out their attacks in waves once every few weeks,…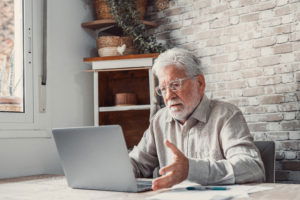 As a law firm marketing director, you understand the importance of SEO in driving traffic to your website and generating leads for your firm. However, convincing the partners of your law firm to invest in SEO can be a daunting task, particularly if they do not understand its benefits. Here are some tips on how…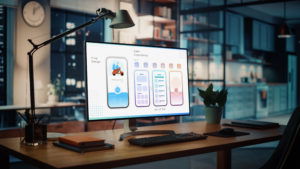 User experience, commonly referred to as UX, is an essential aspect of any marketing strategy, including law firm marketing. It encompasses everything that the user experiences while interacting with a product or service, including ease of use, accessibility, visual appeal, and overall satisfaction. The psychology behind user experience is a fascinating subject, and understanding it…