The Lights Are On, But Nobody's Home: Are Smart Devices Ready for the Office?
The office is empty. Everyone else left hours earlier. I'm sitting in an armchair opposite my desk holding an expense report for an ad campaign. It is basic addition, but the rows are running together. I look over at the Echo Dot on the desk just outside my office. I shout "Hey Alexa." She swirls her blue light of anticipation. I rattle off a half dozen numbers for her to calculate, but after three numbers she gives up. Disappointed, I notice my phone lying face up on my desk. "Hey Google." The screen glows. I give the same calculation. She replies with the answer.
With the last task of the day done, I grab my belongings and head for the door. As I'm about to leave, I notice the light on the copier is blinking. It will soon be out of ink. "Alexa. Order ink for copier." Using our order history, she needs no further details. The order is confirmed.
The drive from my office in San Francisco to my home on the other side of the Golden Gate Bridge is often congested, but scenic. On evenings like this, I appreciate the traffic. I watch the Golden Gate earn its name as the sun sets behind the Marin Headlands. "Ok Google, play Rolling Stones on Pandora," I say, looking down at my phone in the cup holder. The car's speakers come alive as I head north.
When I arrive, the living room lights are on. They have been on since I was within a mile of my neighborhood. As I walk in, I'm greeted by Maple, my 9-year-old dog. I ask her about her day, and she replies with a rapid swinging of her tail and an occasional squeak. Her feline sibling, Walter, is unmoved . . . we will catch up later.
The egg shaped Google Home sits perched on the bar between the living room and kitchen. My girlfriend isn't home yet, and I can't ask this ovular speaker why. For reasons unknown, Google Home will only tell me about events on my calendar, not shared events from other calendars. To find out when she will be home, I'll have to physically open the calendar app on my phone. With a sense of indignation, I tap my phone and see that my girlfriend is at a bookclub meeting for the next couple of hours.
As I'm standing in the kitchen opening a bottle of wine, Maple reminds me she is owed an evening walk. I look at the Google Home and say, "Ok Google, walk the dog." While it was presumptuous of me to ask, a part of me was hoping that a drone with a leash would arrive ready to walk the dog and pick up anything left behind. Instead she replied with, "Sorry, I'm not sure how to help with that, but I'm always learning." There is hope.
After Maple and I return, I pour a glass of wine, tell Google Home to play House of Cards on the TV and settle in. As Netflix loads, I tell Google to dim the living room lights by 20 percent. "Dimming three lights." I smile as I remember Google Home in her adolescence just a few weeks prior when she could not pronounce "dimming" but would say "dime-ing." Always learning.
As I watch the Underwoods carry out their pernicious agendas, the ceiling light blinks with a light purple pulse. My girlfriend just sent me a message. She's on her way home. When she arrives, she will be the first humanoid I have talked to for five hours.
On an evening like this, I'm satisfied with my decision to adopt these "smart" devices with the intent to review them in this and future articles on behalf of Bigger Law Firm. The pieces started arriving in mid-January. First, a Google Home. Then, Phillips Hue lights. Then a few more lights. Then, exceeding the allowance from BLF, even more lights. It was not enough to command my living room and dinning room to turn blue, or red or any other color to match my mood. Why not the kitchen? The hallway? Bedrooms? Why not shower under the glow of a rainforest light theme?
But it didn't stop there. Chromecasts, a new sound system, even a smart TV arrived. For a brief time I had to install a water cooler outside my door for the package carriers to congregate around in the afternoons.
Certainly, it had to stop somewhere. But then came the apps. I started buying lighting landscapes, apps to sync the TV with the lights, apps to sync music with the lights. At one point I even considered connecting my grill to the system . . . in fact, I'm still considering.
With Google Home now controlling every virtual element I could see or hear, the Amazon Echo Dot arrived. Over the next few weeks, the Google Home and Echo Dot would take turns at the office and home.
Since BLF cut off my reimbursements sometime before the TV, I decided this had gone far enough. I could now determine whether either Google Home or Amazon's Alexa (through the Echo Dot) could function as a valuable office tool.
Meet If This Than That (IFTTT)
If This Than That (IFTTT) is a free platform that allows you to connect multiple services and devices. For example, Gmail has no reason to build a native connection to something like the Phillips Hue smart lights. However, IFTTT can bridge the two. Using IFTTT, a single light can behave differently depending on the person contacting you. For example, you can program a different lighting effect to occur when you receive a text from each of your children. At the office, a light blinks when our home alarm system is armed or disarmed by connecting its notifications to IFTTT.
This can extend to calendar notifications or even life tracking. The connection made through IFTTT between my phone's GPS coordinates and the smart lights can tell me how long I spend at work, at home or at the gym.
Picking home base
You can find several decent comparisons between Google Home and Amazon's Alexa, which powers the Echo, Echo Dot and Tap. Amazon's offerings cost between $50 and $180. Google Home will cost $130. Over the past months, I have tried to find professional applications for these devices while testing their abilities to automate my home.
Before you embark on your own project, pick a side to ensure all your smart accessories are compatible. For example, Amazon Prime does not work well with Chromecast, and Google Home will not connect to Amazon for purchases. And there will be accessories. To get the most out of your Google Home or Amazon Alexa device, you will need to buy things like smart lights; smart plugs; subscriptions to Pandora, Spotify or YouTube Red; smart thermostats and smart appliances.
Functional group use: Alexa wins
Unlike Google Home, Echo devices support multiple users. This is a valuable upside for the home and office. But practically speaking, these are still "personal" assistants. If you want multiple members to dump their calendars and to do lists into a single device, it is not going to work.
One thing that Alexa does better than Google Home is make it easy to spend more money . . . on Amazon.com of course. On the walls of our office there are QR codes that team members can scan when something is needed. This generates a purchase request, then someone with buying power places the order. Since introducing Alexa to the office, nobody has used the QR code. Everyone knows what can and can't be ordered, and team members have kept coffee mugs and soup bowls full without a manager being involved.
For this feature alone, the $50 Echo Dot is now a permanent fixture in the office.
Calendar: No winners
If you manage your life with one single calendar, you will find both options are adequate. But for the rest of us, this is a serious flaw. Like many professionals, I have a personal calendar and a work calendar. I share my personal calendar with my work calendar and vice versa to avoid overlap, but the last thing I want is for all of my personal events, actions, and authorization to be married to my work email. With Google Calendar, sharing events is easy. But view-only events from my work calendar or my girlfriend's personal calendar do not make it into these devices.
When I walk out to the living room in the morning and say, "Ok Google, tell me about my day," I get the weather, calendar events and a couple of brief audio headlines from NPR, Bloomberg and BBC America (you can customize your news sources). What I'm missing Monday through Friday is all of the activity that is scheduled for my work day. This would be valuable to have in my morning virtual briefing. For now, I have to view my events on my phone or wait until I login to a work account.
If you are thinking that a possible solution is buying two of the same device, that gets tricky. Both communicate with their respective apps on your phone. Through the app, you provide information like your address. Without multiuser support, one person dominates the settings.
Music: Everyone wins
If you want to control your music verbally, both are winners. If you have a private office, you will be pretty happy with either device. The sound quality of Google Home's speaker is actually quite impressive. Using Chromecast Audio, you can connect it to a more powerful sound system. The Echo Dot supports bluetooth. Its native sound quality is not as impressive but the higher end models like the full size Echo are better. Either are sufficient for office listening.
My favorite feature is the ability to group multiple devices. For home use, I purchased several Chromecast Audios and grouped them together. I can tell Google to play something just in the living room, just in a bedroom or on all speakers installed throughout the house. You can do this with Chromecast Audio for about $35 each, which is thousands less than a house-wide Sonos system.
Television: Google Home wins
If you want to watch your favorite shows with voice command, Google Home paired with Chromecast Ultra yields the best results. The controls only made available on your phone, so if you are used to navigating a Roku or Apple TV menu by remote, this will take some getting used to.
Back at the office, the Chromecast Ultra is a great edition to your conference room TV. With it, you can share your phone, tablet or computer screen for presentations without any wires. Just connect to the same WiFi as the Chromecast Ultra and you're in. If you have a relatively new (within the last 2 years) WiFi system, you probably will not experience any lag times with your cursor or presentation slides.

Notifications: Everyone wins
If paired with smart lights and IFTTT, you can receive notifications for most things. Different light effects and colors can signal anything from an email or text from a specific person being tagged on Twitter or mentioned on Facebook. They can even be used as a reminder for upcoming events on your calendar.
At first, this may sound like notification overload. If you connect all forms of communication to your lights then yes, this will get out of control very quickly. You will also need to post warnings in your home or office for people prone to seizures. But using light notifications for a select few events can be helpful, especially at work.
As an example, you could be working on a case that requires your undivided attention. As part of this case, you may also need to correspond with your client or colleagues. If you have your email notifications popping up on your screen, that can be distracting. But, if you just route a few contact notifications to your lights, you can close your inbox and focus on your case. If someone relevant to what you are working on contacts, you will get a gentle blink or color change letting you know this email is worth your immediate attention.
Using the lights to filter notifications can cut down on distractions when you truly need to focus.
Will Smart Home Devices Work For Smart Offices?
At the beginning of this article, I told the story of a perfect evening where personal assistants made my work and home life a little easier. That was a good night. However, these devices can be incredibly frustrating. Sometimes conversations or movies trigger them unnecessarily. Sometimes, they tell you a light is unavailable while its shining down on you. Misunderstandings are regular, as is receiving "I can't help with that" feedback for simple requests that they have helped you with before. Both devices have a lot of growing up to do.
While the Echo Dot has proven to be a valuable office supply manager, I don't see either device becoming a workplace staple soon. But that does not mean you should not adopt one for your home.
There's No Place Like Home
It hasn't been that long since my home was not smart, but merely average. In fact, just under three months. Recently, while out of town, it became apparent how quickly I have converted. From the time I walked into the hotel room until the morning I checked out, I was barking orders at the lights and television. They were of course neither willing or able to oblige.
In spite of some frustrating moments, Alexa and Google Home are useful, especially once you learn how to communicate with them and to understand their limitations. In fact, Google Home has become a permanent fixture at home. We regularly play trivia. Ask it to flip a coin. While watching movies or listening to music, we will instinctually ask things that come to mind like "How many movies has Steve Buscemi been in?" or "When was Thriller released?" We will often ask for a recommendation on what wine to pair with dinner or when to leave to make it to an event. And when you are in the middle of cooking and need help with basic measurement conversions, she is just one "Hey Google" away.
Meanwhile, the accessories keep piling up. Maple and Walter will soon get fitted with smart pet feeders. The robotic vacuum will clean up after them. My grill will fire up on the drive home. Lights will turn on and lights will turn off.
Smart home devices and accessories are becoming as common as the toaster or microwave. But are they ready to join the workforce? For now, they are not quite smart enough for the office. But as Google Home would remind you, "I'm always learning."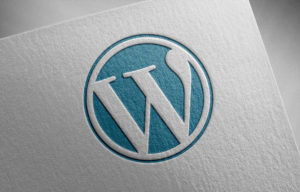 Are you looking to maximize your law firm's website's potential? You're in the right place. WordPress offers a wealth of plugins that can improve your website's functionality, from search engine optimization to online event scheduling. Here are five must-have plugins for law firms: Gravity Forms – Communication is key when it comes to your law…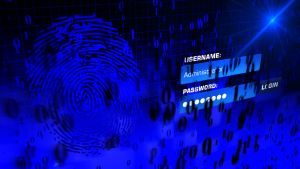 Over one million WordPress websites have been infected by a malware campaign called Balada Injector since 2017, according to cybersecurity firm GoDaddy's Sucuri. The attackers behind the campaign use all known and recently discovered vulnerabilities in WordPress themes and plugins to breach sites. They typically play out their attacks in waves once every few weeks,…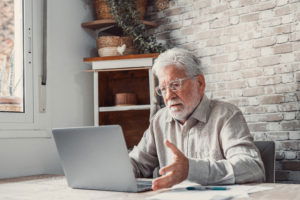 As a law firm marketing director, you understand the importance of SEO in driving traffic to your website and generating leads for your firm. However, convincing the partners of your law firm to invest in SEO can be a daunting task, particularly if they do not understand its benefits. Here are some tips on how…